Blogging is one of the simplest and immediate ways to demonstrate your style, expertise and share knowledge.
Bloggers never run out of things to say on Social Media.
There are different ways you can venture into the world of blogging; you could use an online blogging platform such as blogger.com or bloglovin.com or you could host your blog on your website.
There are advantages and disadvantages to both.
For The Beginners
If you are new to blogging. A good way to start could be to play around on the free online platforms for a while and when you get more comfortable and confident, then have your blog on your website.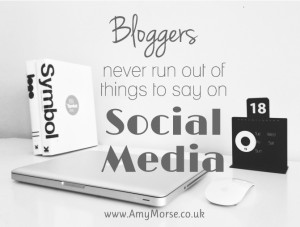 Here's my top 10 tips for beginners: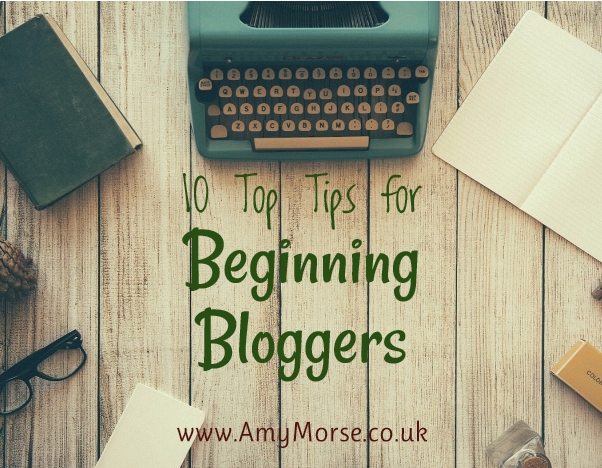 Have a theme. Choose something that is appealing to your customers and have a consistent theme throughout. We're all interested in lots of topics, especially writers and creatives, we're naturally curious and observant, but the aim is to build a fan base and a following, not to get lots of people who are mildly interested in some of your stuff, then switch off and forget about you without buying your product/service.
Blog regularly and consistently. Don't fall into the feast or famine trap – build blogging into your regular routines. For example; publish once a week on a Saturday. Once a week is a minimum, you don't have to blog daily, unless you really want to, but weekly is enough to keep people engaged. The ideal is 2 – 3 posts a week at regular intervals i.e.: every 3 days publish something. For beginners, aim for 1 a month.
Vary the content. Keep it interesting. Have videos, audio, words, images, lists, stories, tips, questionnaires, graphs, infographics, interviews etc. There are so many different ways to present your information. A blog that is just reams of text gets stale very quickly. Break it up. Make it bite-sized and not too wordy. Keep it informal, friendly and accessible and people will come back for more. For beginners, experimenting with variety will help you find what works for you.
Make it easily sharable. Make sure you have social media links on it. Make use of tools like 'click to tweet'. Create images that also have text on them, these are ideal for Pinterest, especially if your customers are woman, more women use Pinterest than any other social media platform.
Always include at least 1 image per post. Images have more impact on social media and are more likely to be shared. Also, it breaks up the look of the page making it easier on the eyes than just big blocks of text. As mentioned above, this makes your blog much more accessible for Pinterest. I (and thousands of others) use Pinterest as a way to curate links and bookmark content online for future reference, there are few things as annoying as not being able to do that with a blog post because there is no image. People will go elsewhere to find content if they don't have a simple way to capture the link and store it for future reference.
Have a plan. Be organised. It's easy to publish content weekly if you know what to post, it's a nightmare if you are having to think on your feet all the time. It doesn't have to be complicated. Plan the themes and topics you will blog about each week. Keep adding to the plan and try to stay a step ahead so that you're not in a panic trying to decide what to blog about.
Do plenty of research. I find Pinterest invaluable for this. I have boards where I collect tips and ideas for blogging, I have boards for book research, I have boards for writing ideas and inspiration and I have boards of other curated links I can draw on. When I come to sit down and prepare some blog content, I have plenty of sources to draw on and my biggest challenge is what to choose next. It becomes a pleasurable experience, rather than a chore when you start to build up a repository of ideas you are desperate to share with people. For beginners, research can help bolster your confidence.
Here's my 'Blogging Brilliance' board with lots of great links for inspiration and tips
Follow Amy Morse – Authorpreneur's board Blogging Brilliance on Pinterest.
Invite contributions from others. It's a lovely thing to host someone else on your blog. It saves you having to write content for that 'episode', it builds relationships with others and it allows you to increase your reach by accessing other people's networks. It can be a bit of legwork to get people to do it, however, and sometimes you may have to chase people. Don't rely on it for your schedule, think of them as bonus content.
Last week I hosted the inspiring young entrepreneur Marc Guberti – Read his Twitter Tips HERE
Showcase other people's work and tell them about it. Write a blog in which you share what someone else is doing, involve them, or at least tell them about it and they will share it too, allowing you to access wider networks. It's an easy way to guarantee shares on social media etc. Encouraging others to share is the only way you'll get any content to go viral. Also, if you say nice things about other people, they'll say nice things about you and that's the key to spreading your message through word of mouth.
Social media and blogging were made for each other. If you are sharing knowledge, imparting wisdom, showcasing other people's work, all of that is social media gold dust.
---
For instant updates when I publish a new blog post, Follow me on Bloglovin'
For extra goodies and exclusive new information, join my mailing list HERE.
I only send a newsletter monthly so I won't spam you, I promise!