Coming up with creative and clickable titles for your blog articles can be tough.
They need to be catchy and informative, to appeal to both humans and also Google.
I'm hosting a contributor, with some ideas and top tips to help you:
How to Write Catchy Blog Titles Your Readers Can't Resist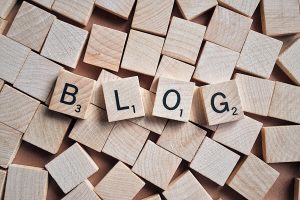 You may have the best content and an unrivalled SEO plan to match the content. Without a catchy blog title; however, your content may wallow in obscurity and attract the lowest click-through rate.
To ensure that your article bears the most results, you cannot spare any bit of creativity when creating the title. Given the essence of blog titles in making a first impression to the audience, there is no compromise on the quality of titles used.
As such, you may consider engaging paper writers with experience in blogs and the cues that whet the appetites of your readers. In a bid to create the ideal blog title; however, many writers end up compromising on other facets of an article, including but not limited to SEO.
This article discusses how to write catchy blog titles and various elements you can employ to design the ideal keyword for your blog content.
Include the key phrase in the title
Beside boosting SEO, the key phrase in the title gives users an idea of what they expect to find within an article. By providing users with a clue of what your content entails, you help users gauge the usefulness of content.
As a result of this move, you drive in users in search of your information, therefore, getting more conversions. While at it, ensure that you use the most relevant key phrases that best describe the content of your article.
Keep it short and unique
If you aim to beat your competition and get the larger market share, you have to stand out from your counterparts. An easy way to do this is addressing the title with few words that convey a message.
While at it, ward off using titles that have already been employed by your counterparts. To evoke more emotion, replace words with their more emotive counterparts, thus compelling the reader to click your link.
For instance, instead of "great tips for writing blogs" you can use "10 ideal blog writing tips 2019". While it is okay to employ a few fancy words in the title, avoid going to the extremities at the expense of the meaning.
The game of numbers
If you have been active on the trends in writing blog post titles lately, you must have noticed the spike in the use of numbers within headings. Besides making the article more engaging, it shows the user the amount of info they will gain by selecting your material.
For this approach to bear fruit, however, ensure that you offer more content than users can find from other sites.
Creativity
The nucleus to any catchy blog title is the creativity invested into creating the title. For this, you should consider the trends within your field that your audience can relate to.
After getting potential titles, you may consider running them by an editor for approval. For instance, the article "Picture-perfect: steps to capturing the best images" is bound to get more attention than "how to capture good photos".
Appealing to the audience's craving for knowledge
The internet ranks with scores of users in pursuit of answers to their various questions. With this in mind, the best approach is to target the motivation that may push your audience to seek your article.
The most common title in this approach is the "how-to" based titles as they hold a promise for the user to find answers to various questions.
Conclusion
Like appearances, the blog title plays a focal role to users when forming their first impression. Owing to the plethora of sites in every niche, you need a catchy blog title for an increased click-through rate.
By following the tips mentioned above, you can get increased traffic without compromising SEO.