You may not have the budget or resources of a big successful business, but it's surprising what you can learn from their marketing campaigns. Lessons you can apply to your own business, in your own unique way.
This contributed content has some great take-aways to inspire, if you're stuck in a marketing rut.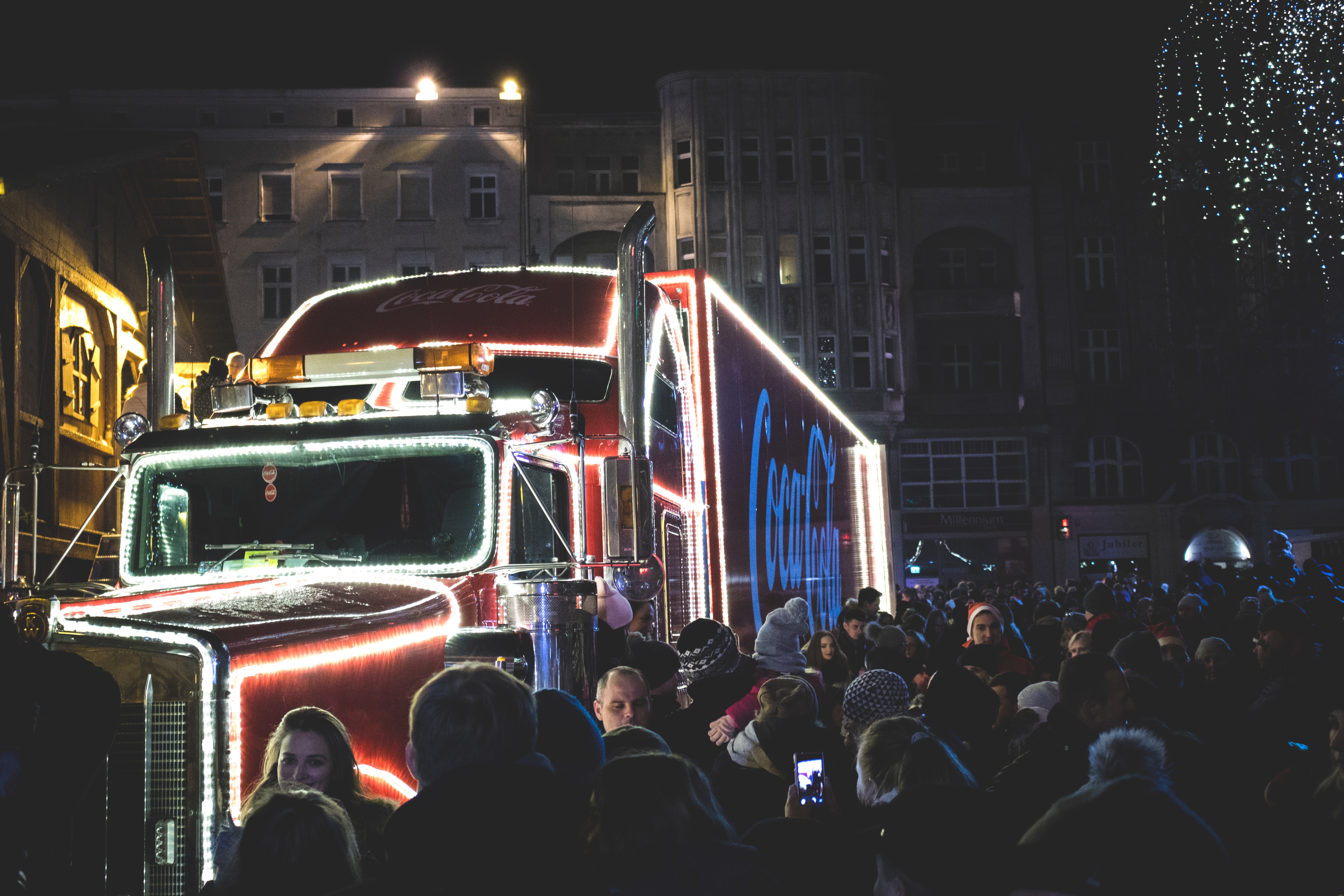 Photo by Mateusz Dach from Pexels
Effective marketing campaigns usually make a big impression; they catch people off guard, get people talking, and ultimately get a brand noticed. When you want to make a splash with your business then you need to develop a bespoke campaign, if you cannot do that in-house then look at marketing services from Herdl and see what they can create for you. In the meantime, take a look at some of these really effective marketing campaigns to see what lessons you can learn from them:
T-Mobile flash mob in London Liverpool Street Station
In 2009, T-Mobile organized a flash mob in London Liverpool Street station as part of its 'Life's for Sharing' advertising campaign. Dance routines were performed as commuters passed through the station and hidden cameras captured the publics' genuine reactions which were of both surprise and delight. Using the element of surprise and the power of viral video to creatively, T-Mobile was able to demonstrate that their products can be used to share exciting things with family and friends.
Iceland's Travelling Animatronic Orangutan
Last year Iceland made the headlines by releasing its banned Greenpeace's film featuring an orangutan and the destruction of its home in the rainforest. Banned for being too political the controversy raised awareness of the advert and the message that Iceland was trying to get across over the about the environmental dangers of using palm oil. Capitalizing on this interest and striking while the topic was hot, Iceland got an animatronic orangutan and took it to the streets of London to raise awareness of how palm oil and rainforest destruction is threatening the species. The orangutan, obviously out of place, grabbed peoples' attention straight away, got people talking, and vividly demonstrated the effects of deforestation.
Greggs' reversed shop logo
In a cheeky but smart move, Greggs' Newcastle store flipped around the shop's logo, knowing that across the road at the Fenwick department store, there would be huge crowds flocking to see its Christmas window display. Flipping the logo meant that the logo's reflection appeared in just about every photo taken of the impressive display. The stunt then cleverly corresponded with the launch of Greggs' 2018 Christmas menu.
Lacoste's Endangered Species Logos
The Lacoste 'Save Our Species' campaign was extremely popular and memorable. Marking the three-year partnership between Lacoste and the International Union for Conservation of Nature, Lacoste replaced its famous reptile with ten threatened species in separate polo designs. In addition to that, the number of polos released matched the number of remaining animals in the wild, so only 40 Burmese Roofed Turtle polos were released. This was indeed a creative and sobering campaign that set Lacoste apart from other fashion brands.
Coca-Cola's Christmas Truck
Capitalizing on the success and the popularity of the television advert, two decorated lorries played the 'Holidays are Coming' theme song while touring the UK and offering free cans of fizzy drinks to eager consumers. The impact of a stunt like this on consumers is massive; it prompted emotions of joy from children, nostalgia from adults and always good for branding, it prompted most people to take photos and post them on their social media.
Feeling Inspired? What's your favourite marketing campaign?
Tell us in the comments, what were the most memorable campaigns for you? Personally, I love a Meerkat toy!
---
For instant updates when I publish a new blog post, Follow me on Bloglovin'
For extra goodies and exclusive new information, join my mailing list HERE.