How do you stand out with thousands of new websites launching every day? Stop your website from disappearing into the digital noise.
Follow these three tips from a contributor to improve your digital shop.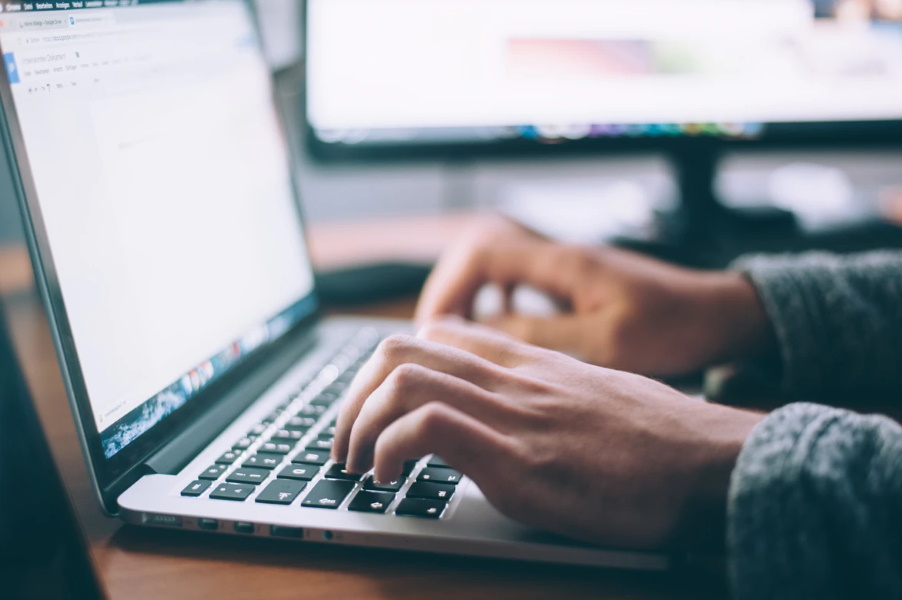 Stand Out
Image courtesy of Unsplash
When you visit a photographer's website, do you ever think to yourself, "How can I duplicate this artistic site? What web design services do I need to invest in?" Finding ways to make your website stand out in a highly competitive environment might be difficult, but we're here to help you get the attention it deserves. Since first impressions are lasting, we want to build a website that attracts visitors and outperforms your competitors.
Find out how to differentiate your website from others and make it reflect the character and identity of your business. Learn how to employ themes that complement the appearance and feel of your brand, look professional, contain excellent content, and provide a wonderful user experience.
1) Choose the starting point for your aesthetic
To build the ideal website, you don't need to hire a pricey marketing firm. You may begin right now. Selecting the ideal template is the first step in creating the ideal website. Your website can be viewed the way you want it to using one of the many distinct portfolio website themes that Format offers. Choosing a web design that fits the image you want to project to customers is essential since your site should embody everything that makes you, you. When it comes to website design, there is no such thing as a one-size-fits-all strategy, hence Format provides a selection of design themes. The best aspect is that using the templates and creating your ideal website doesn't require you to be a web designer – this is another myth that shouldn't stunt your creative expression.
2) Find elegant, professional templates
The truth is that your website will be the source of all the information clients need to know about you. What will you tell them, then? And perhaps more importantly, what will you show them? It's crucial to consider the most appropriate template because your website may be one of your customers' first points of contact. It's crucial to pick one that looks both polished and professional, but that doesn't mean it has to be dull or uninteresting. Your website will stand out if you keep this in mind. But how do professional websites look? There are many different methods to accomplish it; your website can have striking color schemes, adopt a nostalgic vibe, or simply look professional. As your blank canvas, ensure that it reflects your distinct identity and looks fantastic.
3) The perfect fonts and typography
Choosing the appropriate type of font is a crucial component of creating the ideal website. In the end, you need to consider what type of font will best represent the aesthetics of your company, whether it's huge and bold, harsh and bright, or narrow and elegant. Examine a few of your favorite websites to see if they might work with the layout you are aiming for. Consider what you want your typography to convey about your personality and aesthetic or tonal approach because it is more than just a typeface. It's crucial to consider the functionality of your choices at this time as well.