I've had a flurry of guest blog submissions recently and it gives me great pleasure to host another one on the blog this week.
Highly regarded on the world speaker circuit, Lilach Bullock has graced Forbes and Number 10 Downing Street with her presence! In a nutshell, she's a hugely connected and highly influential serial entrepreneur – the embodiment of Digital Intelligence. Read more about Lilach after the post, needless to say, I'm delighted to host her here.
This topic is one that resonates with me. Personally, I use HootSuite and it has revolutionised my approach to social media management. It's simple and intuitive and allows me to dedicate a couple of short chunks of time to planning social media each week, without it taking over my life!
Lilach shares some great tips and information about this and other platforms.  Although this is aimed at start-ups, there are also plenty of useful tips for more established businesses who are still getting to grips with their social marketing. Enjoy…
Social Media Management Tools for Start-ups
As a start-up, you need all the help you can get to help you make sure you get the most out of your social media marketing efforts and be as productive and efficient as possible. Social media can be very time-consuming, especially when you are just starting up as a business, but with a good social media management tool assisting you, you can make your job just a little bit easier.
G2Crowd and Ian Anderson Gray of the Seriously Social blog have partnered up to create an infographic that rates the top 5 social media management tools of 2016 based on customer reviews. In this post, I will be talking about some of these tools and how they can help you get more out of your social media as a start up.
How social media management tools can help a start-up
A good social media management tool can be of huge assistance, for several reasons:
Save time and become more efficient
Social media management tools are huge time-savers, particularly as you start growing and you get more engagement and mentions and to keep up with more social profiles to manage. Having all of the tools you need in one place means you don't have to log in and out of several accounts, as you have everything you need on a single dashboard – from posting and scheduling updates, to monitoring conversations and looking for engagement opportunities.
Monitoring
With most social media management tools, you can monitor multiple keywords and accounts so you only know if anyone is mentioning your business online, but even more importantly for start-ups, monitoring keywords can help you find engagement opportunities on social media. Create monitoring streams for keywords related to your business and check them regularly to see what people are saying. You might find some questions that you can answer, people talking about subjects that you can join in and potential followers that are relevant to your business.
Posting and scheduling social updates
With most social media management tools (at least the ones I'll be looking at), you can post and schedule updates from the same place. Scheduling updates is especially useful as a start-up because in most cases, there simply aren't enough resources to make sure that you're posting updates as often as you should. When every member of your team has multiple duties that they need to get through, scheduling updates can help you save some precious time while also making sure you reach followers when you otherwise wouldn't be able to.
Team collaboration
This is a great feature for start-ups, as it makes it easier to share some of the social media marketing with other team members and employees. Many start-ups find it easier and more productive to have several members of the team pitch in and with some tools you can even check any update, etc. before they can be posted.
Analytics
There are lots of great social media analytics tools on the market, with many of them free. However, with a social media management tool you can get all of your relevant analytics and even better, in some cases you can download them into PowerPoints or PDFs, which is great if you have to show your results to any investors.
Customer relationship management
More and more social media management tools are incorporating CRM features. This is useful as it's important to see what kind of followers you have and discover potential brand ambassadors and influencers that can help you grow your online brand.
So, what tool should I get?
There are so many different tools out there that it can get quite difficult to find the best one or rather, the best one for your business. Here is a rundown of the top 5 rated tools on the market and the results from the infographic:
Infographic brought to you by Seriously Social and G2 Crowd
is the clear winner in this infographic, getting the top spot in most categories. With good reason though – this full-suite social media management tool has most, if not all features you could look for. It works with top social networks like Twitter, Facebook, Instagram, LinkedIn and Google+ and has a beautiful, easy to use interface that takes little time to figure out. You can use it to monitor keywords, hashtags mentions, shares and even places (for Instagram users), easily publish and schedule posts and organize all of your followers and discover any potential brand ambassadors and influencers following you. The tool also has a Social Inbox where you get all of your notifications from all of your accounts – this great feature will help you make sure you never miss any mention. In terms of analytics, they have some really good reports that look great and even better, you can customize them and export to PowerPoint. Last but not least, you can also use Agorapulse to set up Facebook contests.
Sprout Social is another top rated social media management tool, mostly coming in second place. It's another full suite tool and it has many features similar to Agorapulse, such as the Social Inbox. Its interface is clean, beautifully designed and easy to use. You can use it to post and schedule updates, collaborate with team members and get analytics for your Twitter, Facebook and Instagram profiles.
Buffer is not a full-suite management tool, but rather a tool that help you post updates better. There's a reason it's so well-known, though – when it comes to posting updates, Buffer can really help you get better results. You can post and schedule updates for the top social networks (Twitter, Facebook, Pinterest, LinkedIn) and with their Pablo tool, you can also create awesome, unique images designed specifically for the social network they are shared on.
Sendible, while not as highly rated as some of the other tools, still is a pretty good tool. It's a full-suite social media management tool that you can use to monitor mentions and keywords, get all of your notifications on a Social Inbox, manage your followers and get your analytics reports. One of the best things about Sendible though is that you can post to popular publishing sites, not just social networks and you can also monitor more than just social media, such as blogs, for example.
Hootsuite is probably the most well-known social media management tool but the reviews used for this infographic found it lacking in some respects. The best part about Hootsuite is that it works with a plethora of social networks – namely, over 35. It also has all the useful features you can use in a dashboard: you can set up streams to monitor mentions and keywords, post and schedule updates, collaborate with team members and access your analytics. The interface hasn't changed much in recent years though, and I think that's a bit of a downside. That said, it's still a really good tool.
What do you think, which tool from this list is the best? What other management tools would you recommend?
More about Lilach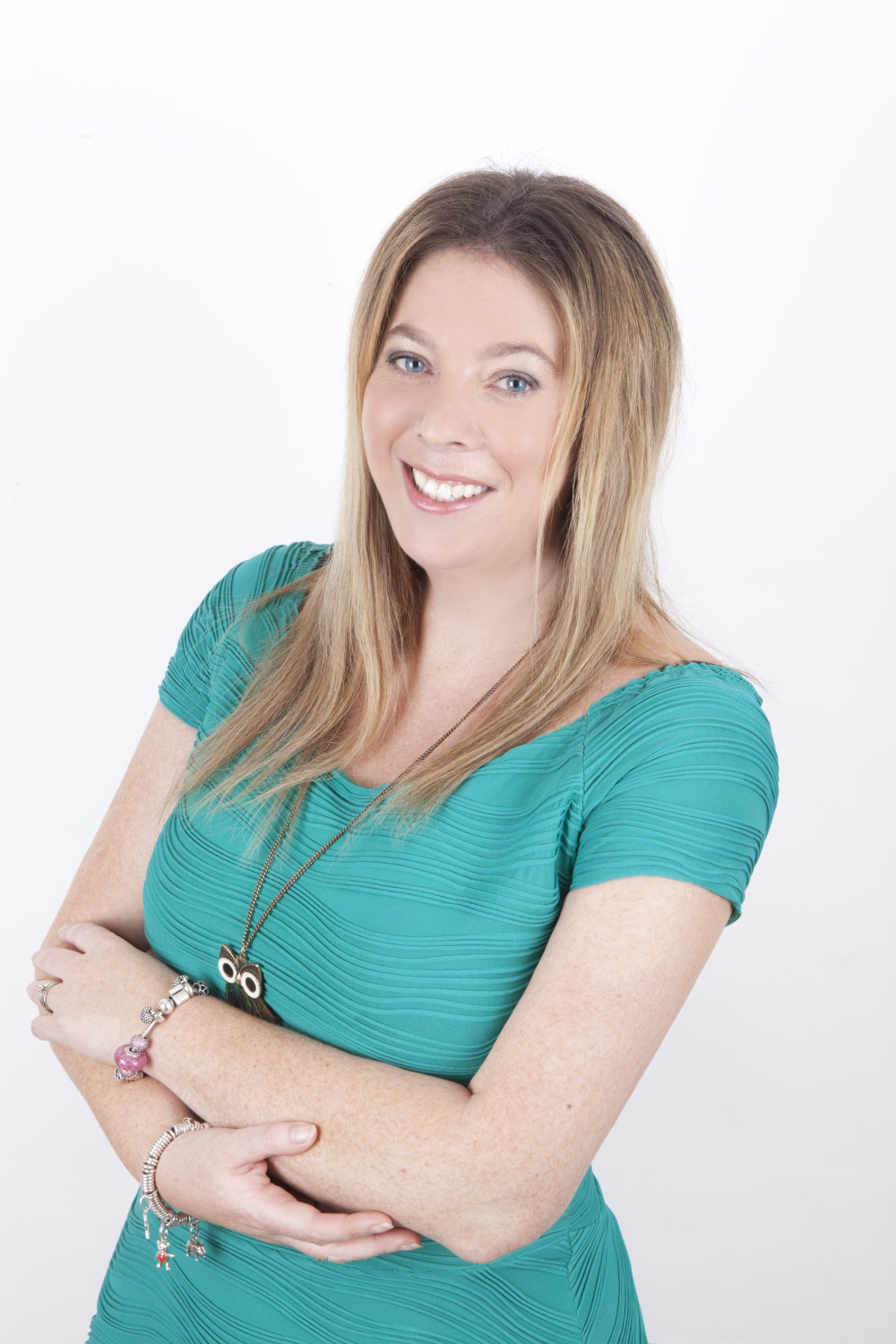 Listed in Forbes as one of the top 20 women social media power influencers and likewise as one of the top social media power influencers, she is one of the most dynamic personalities in the social media market and was crowned the Social Influencer of Europe by Oracle. Recently listed as the number one Digital Marketing Influencer in the UK by Career Experts.  She is also a recipient for a Global Women Champions Award (by the Global Connections for Women Foundation, GC4W) for her outstanding contribution and leadership in business.
After launching her first business within three years of becoming a mother, her financial success was recognised by being a finalist at the Best MumPreneur of the Year Awards, presented at 10 Downing Street. Following a resultant offer and wishing to spend more time with her daughter, she sold her first business to focus on social media, developing a multi-site blog and online marketing portfolio that generated in excess of 600,000 + visitors per month.
Lilach is consulted by journalists and regularly quoted in newspapers, business publications and marketing magazines (including Forbes, The Telegraph, Wired, Prima Magazine, The Sunday Times, The Guardian, Social Media Today and BBC Radio). What's more, her books have achieved No 1 on Amazon for Sales and Marketing and Small Business and Entrepreneurship.
When Lilach isn't working she enjoys spending time with her family and is an avid fan of Zumba.
A big thank you to Lilach for contributing.
---
Save
If you enjoy my blogs, say thank you by topping up the coffee kitty. £2.50 / $3 will get me a cappuccino. Thanks!
Save
Save
Save
Save
Save
Save
Save
Save
Save
Save
Save