This week I am proud to showcase the work of another talented emerging writer in Bristol who is just venturing into the world of building a business around his book.
In this guest post, Danial Graham, offers the lessons he learned from publishing his debut book, a memoir of his walk across Europe.
Daniel Graham grew up in Bristol, England before moving to Plymouth on the south coast to study BSc Geography. After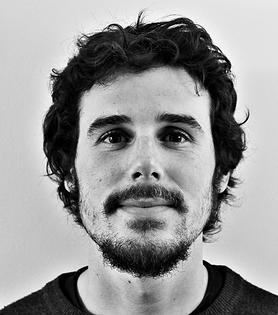 completing his degree in 2009, he left England for six years, working and travelling in a number of different countries around the world. Spending much of his life outdoors, Daniel's writing reflects his love for the natural world. He recently returned to Bristol and is planning his next adventure.
For an insight into Daniel's current work, head over to his blog scuffedboots.com, a collection of writings, sketches and paintings with an ambition to inspire walking.
Read more about Daniel and his work at his website: http://danielegraham.wix.com/author
Follow him on Twitter @DanielGraham33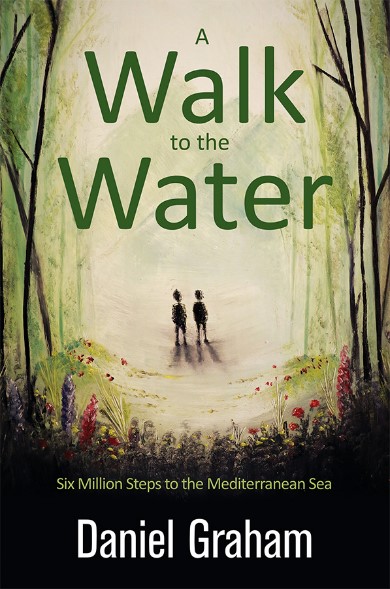 His book is available from independent Bristol publisher, Silverwood Books
Writing a Memoir – The Beauty of Preparation
By Daniel Graham, author of A Walk to the Water
Two years ago, my brother and I walked 3,000 kilometres through Western Europe, from our doorstep in Bristol, England, to the Mediterranean Sea. After returning from our adventure, I decided to write an account of our journey, a memoir. So I did, and I am now the proud author of A Walk to the Water: Six Million Steps to the Mediterranean Sea.
I learnt a lot in the five months that we were walking, but even more in the two years that followed. And in the case of the latter, there was one message that stood out above all else: the key to a producing a book that you are proud of is in the preparation.
Preparation can come in many different forms, below are five of the lessons I learnt along my way to becoming a published author.
Lesson 1 – Be realistic
The brutal reality of publishing your own book is that you are very unlikely to become famous. Indeed, most authors with an ounce of realism in their blood would be happy just to break even, and that includes myself. That said, there are many other reasons for writing a memoir, from personal reflection and self-education to inspiring others.
Lesson 2 – Be proud of your story
Memoir is a genre of writing based on personal observation and experience. Unlike an autobiography, which recounts an author's life, a memoir is the record of a single story. We all have significant moments in our lives; if something has touched you then the chances are that it will touch someone else. Remember this and be proud of your story. Inform people of your experiences and tell them you are writing a memoir. Their enthusiasm can provide you with that extra burst of inspiration needed to get you going on your own.
Lesson 3 – Consider online courses
Midway through writing A Walk to the Water I signed up to an online course: Essentials of Memoir Writing with Creative Writing Now. I wish I had done it sooner. Such online courses, many of which are free, can help hone your focus and make sure you are heading in the right direction. The courses often have discussion groups too, giving you the chance to bounce ideas off other writers.
Lesson 4 – Gather your resources
Memoir writing should be an accurate record of your personal experience. We are lucky these days to have a wealth of resources at our fingertips. Gather these assets together before you begin work. For my book, I collected photographs taken on our journey, notes from the path, maps, guidebooks, plant identification charts, and history books. I even had a jar of sea water that my brother and I had collected from the Mediterranean Sea propped up on the side of my desk for inspiration.
Lesson 5 – Memorise the five rules of memoir writing
There are many rules to writing an effective memoir. Here are the five that I value the most:
Remember your senses – when you experience a place, you call upon all of your senses. The reader should not only see the scenes, but smell, hear, taste and touch them too.
Fall in love with a scene, but not all of them – describing a scene in great detail can be a great way to show the significance of a place to the reader. But use this strategy sparingly, otherwise the reader may lose patience.
Create memorable characters – when a new character is introduced, be sure to enhance their presence with stand-out description. Elaborate on the basics and pick out the details that highlight the individuality of your characters.
Dialogue is key – descriptive passages can be wonderful to read, but sometimes they may become monotonous. Use dialogue to alter the tone of a scene. Furthermore, instead of using description, you can use a character's voice to educate the reader on their personality, their surroundings and their past.
Have an obsession – creating consistency throughout the memoir can help to make the reader feel comfortable. When writing A Walk to the Water I would often refer to the evolving state of our trail mix. Having a familiar subject matter, such as trail mix, can bring context back to the reader.
Effective preparation will reduce the frictions involved in the writing and editing stages of your book, making the entire process an informative and enjoyable experience, just as it should be.
For more information on A Walk to the Water, please visit www.danielegraham.wix.com/author