Getting your story out of your head and onto the page is just the start. Next comes the lengthy and sometimes traumatic editing process.
In February 2015, I completed the first draft of the first part of my next novel;  Gabriel's Game
This story is in two parts, written as two novella's.
Book 1: The White Queen
Book 2: The Black Knight
I'm working on book 2 at the moment, with book 1 due out in July 2015.
At the time, embroiled in the editing process, I wrote a blog on Idea-ism based on the research I'd done on the editing process.
I am now editing my first non-fiction book:
Operation Author: So You've Published a Book… Now What?
This is the first in a series of non-fiction guides for writers 'Operation Author'.
The name comes from a 365 project I completed in 2014:
Operation Author: 365 Actions to Becoming A Successful Author
Every day I did one thing towards my goal to be a successful author and each week I blogged about the 7 actions I'd completed.
The cover art for the Operation Author series is designed to be like a secret dossier. So it also ties in  with my fiction books, The Sheridan and Blake Adventure Series.
I came across this nice analogy for the first draft of a book:
"The first draft is filling the bucket with sand, you only have a sandcastle when you've tipped it out and molded it."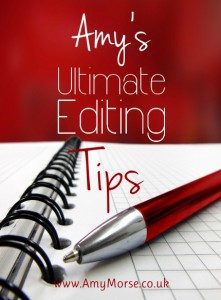 For me, there are four key stages in the process of going from first draft to something publishable. I've plotted them out on a flow diagram below.
1) 1st Draft and 2nd Draft. On the image, I show a double headed arrow because I edit as I go. I'm not one of those writers who writes without making corrections as they go along, I've tried it, it doesn't work for me, I get distracted by obvious typos and spelling mistakes.
2) Word-Loss-Edit. At this stage, I go through and tighten the narrative. Here are a couple of helpful links that I've used when going through this stage:
I found this link on Pinterst. In it Justin McLachlan has a list of six things to look out for in your writing: http://www.justinmclachlan.com/804/common-writing-mistakes/
I also found this link on Pinterest but I dip regularly into Litreactor.com. This article suggests eight words to seek and destroy and often they are words that, once removed, take several other unnecessary words with them: http://litreactor.com/columns/8-words-to-seek-and-destroy-in-your-writing
I have a copy of The Word Loss Diet  to keep handy as I edit.
These are the words I 'find' in my manuscript and delete or replace them:
That
Really
Very
Suddenly
Words that end 'ly' (blitz those pesky adverbs)
Then
Is, am, was, were (use powerful verbs and fewer words instead)
Started
Like
Smile (make each 'smile' count)
3)  Testing Cycle. At this stage I test my writing on a pool of eager Beta Readers. These are people I know who have enjoyed my books and frequently ask me when the next one is out. People who's views I trust, who are also avid readers and often grammar geeks. In this cycle various reads and re-reads take place and I filter the feedback and complete any appropriate re-writes
4) Fourth Draft. At this point I am confident that the book is ready to be seen by professionals. I'll work with editors to proof read and look at structural edits and complete final checks and edits
In his fantastic book On Writing, Stephen King recommends cutting your word count by 10%, even when you think you've finished.
Here are my Top 4 Editing Tips:
1) Less is more when it comes to word count. The skill of a good writer is to say a lot with very few words, never use three words when one will do. Tighten your writing by keeping it active and punchy.
2) Look for useful tips and content online. A crucial part of developing your craft as a writer is to identify the common mistakes you make and find ways to rectify them. I collect useful links for future reference using Pinterest
3) Take your time but don't aim for perfection. No one writes a perfect first draft, even the professionals who've been doing it for years. Take your time to produce a good quality book before you publish it. I made the mistake of rushing my first book, The Bronze Box and getting some bad reviews. I sought professional help with my second book, Solomon's Secrets and it made all the difference.
That said, it will never be perfect, because perfection is a fallacy.  Yes, you'll look back on it in years to come as your craft improves and cringe at your early work. It's OK, we all do it, but don't let that put you off.
There will always be work out there that's worse than yours and there will always be stuff that's better.
All you can do, is create something that's good enough at that point in your life and the only way you'll ever get feedback so you can learn, grow, develop and improve as a writer is to get the independent feedback of real readers who's lives you've touched, even in a small way, by sharing your vision with them.
4) Take Action
Start a Pinterest board for writing
Here's mine:
Visit Amy Morse – Authorpreneur's profile on Pinterest.
Follow related boards for new and useful Pins
Add a Pin It button to your toolbar and Pin useful content.
What tips can you offer that help in the awkward editing phase?