There are many reasons we don't achieve the things we want to. We all have so many demands on our time and are impacted by the expectations imposed on us by ourselves, by others and by society as whole.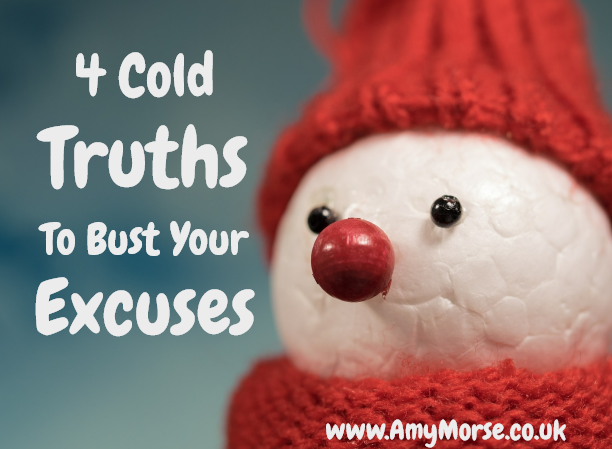 I wrote a blog on the concept of 'Should Shaming' recently with motivational tips to overcome those limiting beliefs.
Of course, there are things beyond our control that stop us achieving what we want, but the one thing we can control is our own attitude and approach.
Give yourself a good talking to.
If you need motivation to move forward, here's some mantras to bust the excuses that stop us getting things done:
We all have 24 hours to use each day. Not having the time is just an excuse, other people manage it so why can't you? If it's important, you'll make the time and to make the time to do what's important, you need to take responsibility and organise yourself. (I can help – come to the workshop below.)
The more you do to publicise our own work and build your personal brand and reputation, the more money you'll make from it, it's in your best interests to be proactive in your business or career.
If you don't know where you're going how will you know when you arrive? Always set goals if you want to get something done, otherwise you'll be forever floating around hoping for the best and that's just lazy (Achieve More in 2016 with proactive goal setting)
Sometimes you're wrong. Sometimes you make mistakes. Congratulations, you're human. Don't waste time and energy feeling sorry for yourself or shifting the blame. Accept your part of the responsibility, move on and know when to say sorry.
If you need some strategies to manage your time better and set some sensible goals, come to a workshop in Bristol on Friday 29th January 2016.
Develop your own strategies and get ideas and inspiration to help you Achieve More in 2016:
PS: I always have homemade cake at my workshops at the Tobacco Factory