Welcoming freelancing Writer Heather Redding back to the blog this week, sharing timely tips on attracting next clients.
Predictably, my favourites are points 3 and 5: Networking and starting a blog.
Over to Heather…
5 Actionable Tips On Attracting New Clients To Your Freelancing Business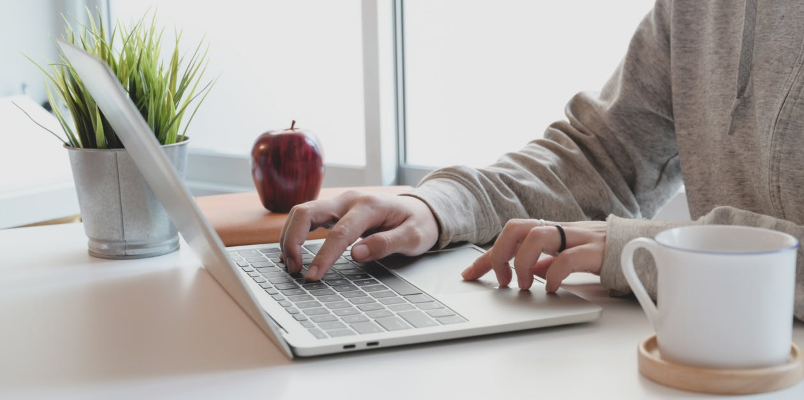 These days, it's easier than ever to bring your own business to life in the digital world. Anyone can start a website and advertise their services.
However, it takes time, focus, and strategy to turn your digital venture into a money-making opportunity.
Whether you're pursuing a new career as a freelance writer, a graphic designer, or an online consultant, attracting new clients is likely to be the biggest challenge you'll face.
The web is full of other professionals like you constantly competing for clients. If you don't have a system to attract new clients, you're bound to fail.
The good news? We have some tips you can use to attract new clients to your business.
1.  Build a Fantastic Portfolio
As an online freelancer, there's a good chance you're selling a specific service. That means you need to sell yourself as a professional and a thought leader in your industry.
A good portfolio is one of the first things you'll need to show off your skill and begin building your professional brand.
Your portfolio highlights the work you've done before, and how it's paid off for your customers. It's also evidence for any future clients that you have experience delivering the results they need.
You can either build your portfolio on a dedicated portfolio website or create a simple website and host that instead.
Include as many different samples of your work on your portfolio as possible. This shows your clients that you have a wide range of skills.
2.  Improve Your LinkedIn Profile
Alongside your portfolio or website, your social media presence is another key tool in marketing yourself online. These days, many recruiters and HR representatives start their search for skilled individuals online, using tools like LinkedIn to find commendable pros.
LinkedIn profiles show up high in the Google search results when people google your name, which adds more credibility to your image as a professional.
LinkedIn is also a chance to build on your social proof with reviews and recommendations from other market leaders.
Improving your LinkedIn profile with up-to-date accomplishments and work information makes you stand out from the crowd. Make sure you have a clear and high-quality photo.
Plus, don't be afraid to join LinkedIn groups dedicated to your niche so you can find extra networking opportunities.
3.  Start a Blog
One of the best ways to highlight your position as a thought leader in today's digital world is to create plenty of valuable content. A blog attached to your website or portfolio page highlights your knowledge in a consumable, and easy-to-find format.
If you're a web designer or developer for WordPress websites, you can provide handy information about improving website responsivity, or what features to look for in a WordPress theme. Think about the intent your customers have when they arrive on your website.
It's also worth noting that your blog can be an excellent tool for improving your search engine rankings. Creating educational content does a lot more than provide value to your future clients.
It also means that you can target specific keywords and phrases. The more you work on your SEO standing, the easier it will be for future clients to find you.
Monitor the results of each article you publish. Tracking things like engagement rates and click-through will help you determine which content your audience likes most.
4.  Networking
It will probably be a while until conferences and professional events become possible again. However, the good news is that many of such events have been moved to a virtual environment.
In addition to attending virtual conferences, webinars, and such, you can also leverage the power of social media. Find active groups and communities related to your industry. Connecting with other professionals can help you generate some referrals or find new opportunities and clients to reach out to.
Additionally, you benefit from keeping a pulse on trends and demands so you can always offer the highest level of service to your clients. They'll reward it by returning to you more than once if you exceed their expectations.
5.  Build Plenty of Social Proof
This is one of the best ways to land new clients without doing too much extra work. When someone tells you they're thrilled with the work you've done for them, ask for a review or testimonial. Encouraging your clients to give you feedback is an excellent way to show future customers how trustworthy you are.
Today, most clients will check online to see if anyone is talking about you or your services before they decide to hire you.
If you don't have any positive reviews on your website or recommendations on social media, this might not look great.
If you're having a hard time convincing your clients to leave reviews after they work with you, try offering them a bonus gift.
Giving your clients a slight discount on their invoice or a gift with their purchase whenever they leave a review is a great way to boost your social proof when you're first getting started.
Don't forget to ask your clients to recommend you to their friends too!
Keep Attracting New Opportunities
As a freelancer, finding and retaining clients will always be a challenge you have to face.
However, the more you work on building your reputation and professional brand, the easier it will be to convince future leads to work with you.
Getting work as a freelancer is all about building relationships with people, both online and offline. Use the tips above to ensure that you're always generating new opportunities.
—
Heather Redding is a part-time assistant manager and writer based in Aurora, Illinois. She is also an avid reader and a tech enthusiast. When Heather is not working or writing, she enjoys her Kindle library with a hot cup of coffee. Reach out to her on Twitter.
Thanks, Heather for getting involved.
---

Flip This on Flipboard
Does your micro-enterprise need support?
Book a FREE 30-minute Inspiration Call with me. Let's see what we can do together!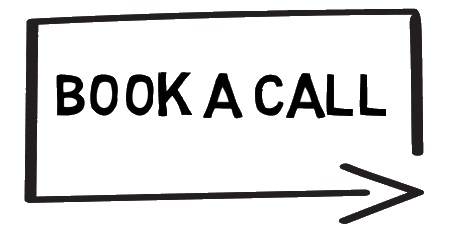 ---
For instant updates when I publish a new blog post, Follow me on Bloglovin'
For extra goodies and exclusive new information, join my mailing list HERE.