I must admit, I really 'don't get' TikTok!
Maybe it's because I'm over 40.
Maybe it's because I don't have children, but as a social platform it is a complete mystery to me.
When I have clients ask about emerging Social Media channels for marketing their business I have to admit my utter ignorance and refer them on. That's why I'm happy to host a guest on the blog offering these…
9 TikTok Marketing Tactics To Develop Your Business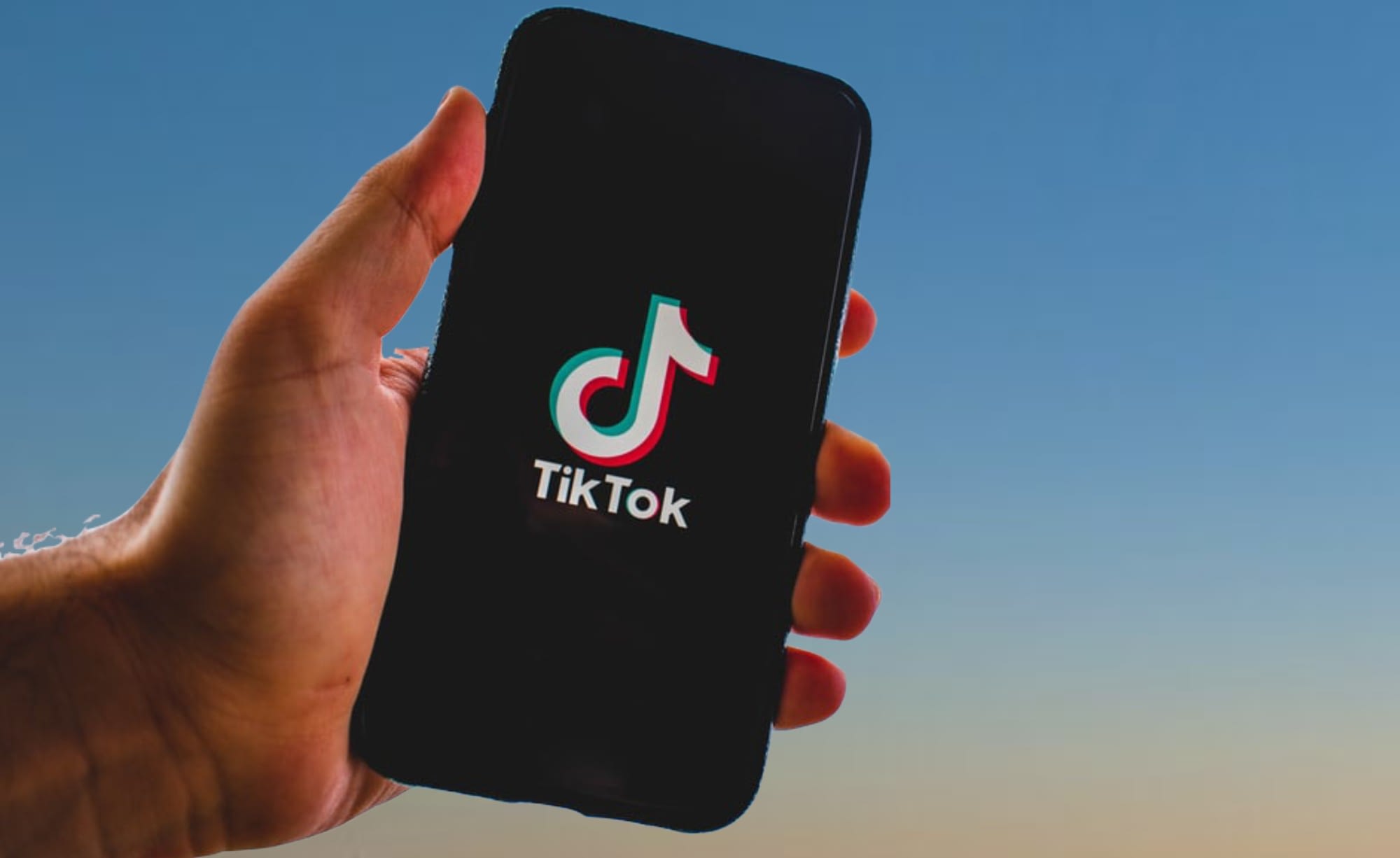 Musical.ly and TikTok are similar social media apps that help to create short form videos. It has grown rapidly to reach 800 million monthly active users and 1 billion downloads.
TikTok's primary goal is to capture and present the world's creativity, knowledge, and memorable moments directly from the mobile device. It enables everyone to become a creator and encourages their audience through engaging videos.
Who Uses TikTok?
TikTok is dominated by millennials and youngsters with ages between 16 to 24 years. According to the research, 56% of TikTok users are male, and 44% are female. TikTok has gained exponential growth in users, and people like to spend an average of 52 minutes per day on the app. Moreover, 55% of users uploaded their own videos on TikTok, and 68% of users watched someone else's videos.
In this blog post, I'll show you 9 incredible TikTok marketing tactics that help to develop your business.
1. Provide Value
Whenever you create videos on TikTok, make sure that they are innovative and informative. If your videos don't have any value, there is a chance people will scroll past your videos.
Pick something that provides value for your audience, and it can be creative, educational as well as make them fun. Nowadays, many people use different social channels to improve their knowledge and skills. So, it is the best chance to share your thoughts and get higher engagement.
2. Create Beginning Attention
If you promote your brand to larger customers, capturing your audience's attention is crucial. You need to capture the viewer's attention to keep your audience engaged till the end of your video. So, it will increase the chance the audience doesn't scroll your video even, and they watch your videos repeatedly.
Hence, don't take much more time to tell your story. Go straight to the point in the first few seconds of your video. For example, if you have educational content, make sure to start the video with something like an amazing course/guide guys, which creates interest among your audience to watch your full videos.
3. Hashtag Challenges
Hashtag challenges are one of the essential features of TikTok to establish your brand to the target customers and create a most successful marketing campaign on TikTok. It is also a great way for brands to attract millions of users and turn viewers into long-term subscribers.
If you want loyal followers and viewers to your TikTok account, you need to create innovative and attractive content. Invest your time and put efforts into creating effective challenges that are relevant to your brand and marketing goal. For example, a challenge with hashtags can engage your audiences to create their videos according to your content rules, upload them on their TikTok account, and tag the original creator in the post.
4. Make Use Of Trending Tracks
TikTok is always the best channel in the social media world because it's always filled with new content. When you see someone posting new content on TikTok that is perfect for your business, use that video and use it for your brand in your own way. People are more likely to see this type of content, so you can quickly boost your followers and viewers by using trending videos.
A TikTok algorithm is designed to help you find trending videos through the For You page and Discover page. These are the two viral sections of TikTok to find trending videos, songs, creators, and hashtags in your industry.
5. Play With Right Tools
One more exciting and essential thing to attract potential customers is creating high-quality content and using the right tools to edit your videos. But, it doesn't mean you need a profile camera or work with professional creators to create your videos.
If you want to gain massive likes for TikTok videos, you have to create high resolution videos that capture your audience's eyesight. You can also use TikTok editing tools and features to show better content and give a professional look to your videos.
Pro Tip:
A successful video is based on four key factors, it includes:
Attention-grabbing video – there are lots of features available on TikTok to impress your audiences, such as duet, lip syncing, reaction videos, and challenges.
Song – Songs are the best strategy to amaze your followers as well, as they will help you to become famous on TikTok. You can see new, trending songs on TikTok using the For You page and the app music library function.
Caption – You should add a short caption with valuable information to receive enormous viewers to your videos.
Hashtags – Hashtags help to categorize your content and make it easier to discover your content to wider people.
6. Collaborate With Influencers
Collaboration – is the most significant factor that will help your profile to grow exponentially. Many content creators have constant stress for creating engaging and most appealing content. So, you can collaborate with the most popular brands and use their products to create better content.
Nowadays, many people looking for influencers or celebrities recommend purchasing products. So, you can easily show your brand to the target audience, generate traffic, and boost revenue.
7. Interaction Is Key
Watching videos on TikTokis not only helps you to create a successful marketing campaign. Interacting with your audiences and potential followers is the key to building your community and getting thousands of views for your videos. Once you reach your target customers, you have to interact with them by hitting likes and commenting on their videos.
But Don't forget to create meaningful comments because user engagement is born with interaction. Comments are the most significant way to interact with your followers directly, and you can also encourage them to comment on your videos.
8. Use TikTok Advertising Opportunity
Similar to hashtag challenges and influencer marketing, paid advertising opportunities are a great choice to promote your business to the exact customers. TikTok offers several ad options for brands to expand their brand reach and gain more popularity. It includes,
Infeed ads – It is a 9 to 15-second long advertising option that appears in between videos in the For You feed.
Brand takeover – These ads appear in the form of images or videos, and TikTok allows only one brand takeover in each category per day.
Top view ads – It is a video ad format, and it appears when the user opens the TikTok app. Top view ads take up a whole screen and allow up to 60 second videos.
Branded effects – It allows advertisers to create video filters that are similar to Snapchat's branded lenses. These branded effects are available to users up to 10 days at a time.
9. Understand The Right Metrics
TikTok offers a great option for every creator and marketer to switch to a pro account that will help you to access the analytics section. These analytics provide valuable information, which can help you to understand your profile and brand performance.
Once you set up the TikTok pro account, you can see the analytics tab in your profile. It shows three unique sections:
Profile
Content
Followers
By using this tab, you can see the in-depth results over the past 7 to 28 days. You can frequently check your statistics for developing your business and perform better in the future.
Author Bio:
Alison Williams is a social media content writer who works at Flatfitty, she is an experienced social media analyst, and her passion is to contribute to engaging content for authority blogs and websites. You can also visit her online at Twitter.com!