Hosting another guest on the blog this week, this time, it's all about Instagram:
How To Make Your Business Successful With Winning Instagram Marketing Strategy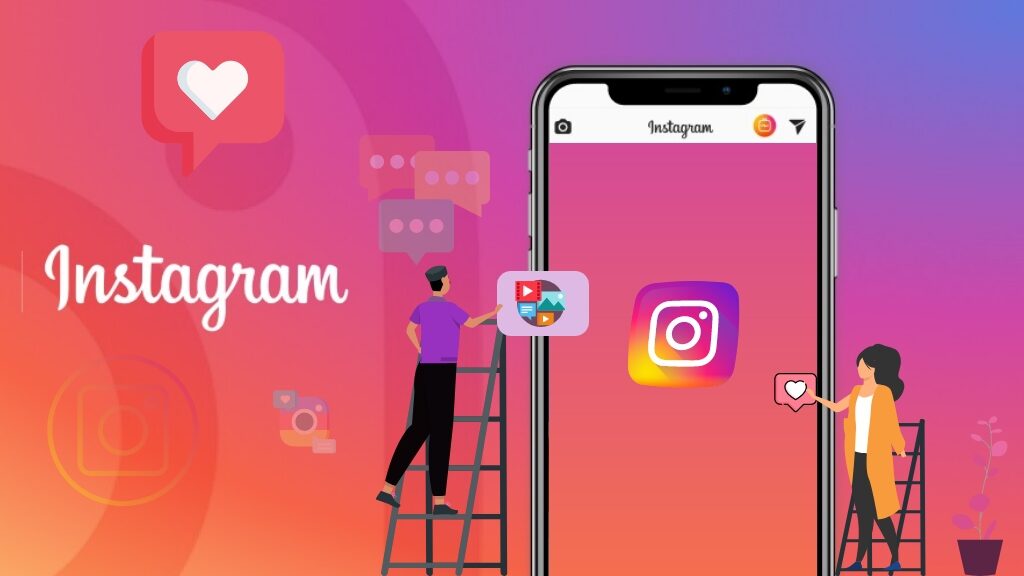 Instagram is one of the most famous social media networks globally available to share photos and videos with your friends and followers. The involvement of people on Instagram increases day by day where it quickly reached one billion active users within ten years. Due to the high engagement, it becomes easy for businesses to reach their target audiences.
People on Instagram publish 100 million photos or videos in a day by sharing their daily activities. Since there are engaging audiences, it becomes an excellent platform for brands to show their products to audiences and increase brand awareness. Achieve success using Instagram with the help of your audiences alone. Businesses from small to large involve Instagram in their marketing plan to gain success quickly.
Learn how to achieve success on Instagram with the proper plan and using accurate marketing strategy in the below article.
#1. Use A Business Profile
When you are using Instagram for business purposes, it is essential to convert your profile to a professional account. You utilize the Instagram feature to the fullest only if you have a business account. Some business accounts will have engaging content, but their profile will be incomplete. Audiences ignore such profiles since they can find thousands of profiles similar to them. So concentrate on completing your bio with original content.
Keep in mind that the appearance of your bio reflects in the growth of your brand. Upload your brand logo as your profile picture to recognize your brand wherever your audiences see your name. Choose the username that tells people about the concept of your business. Next is to provide your contact information like email address, mobile number, and location to create trust. At last, is adding links where you want your audiences to land. Your profile remains the starting point in your growth.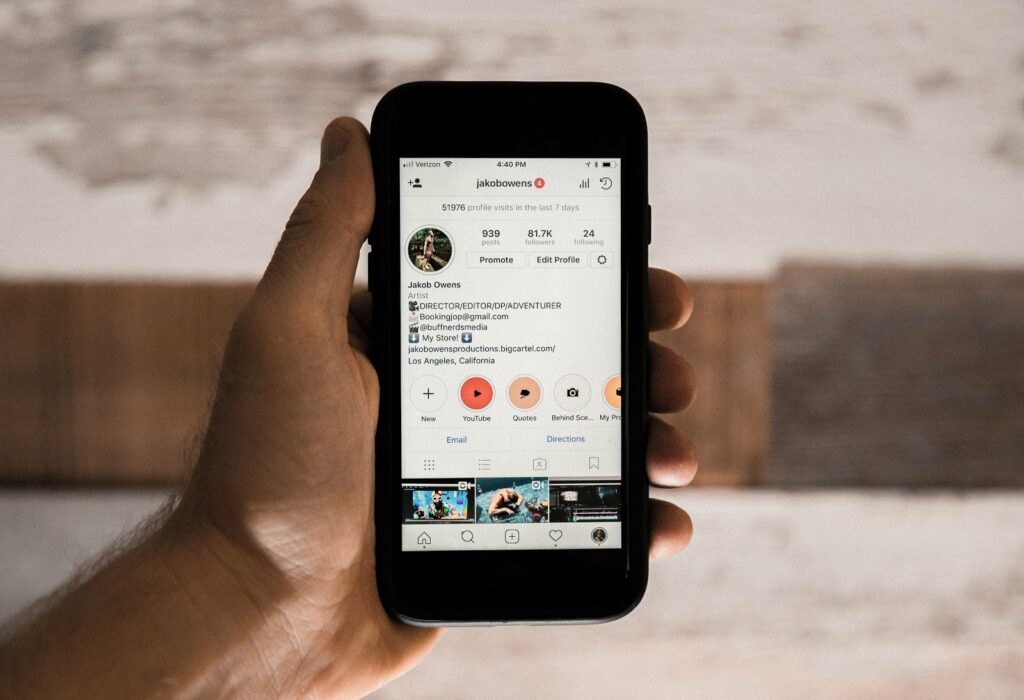 #2. Find Your Audiences
The recent statistics say that 68% of users on Instagram are female, and most people are under the age of 30. Knowing your demographic is essential to make your content. Determine your target audiences based on age, gender, location, and interest to reach your content correctly. Once you find those accounts, analyze the following points,
Type of hashtags they use on their content

The common location they hang out on their stories

Interested brands

Followings in their profile.
Find their interest by watching what type of content they show higher engagement. You can also concentrate on the same thing with unique concepts to grab their attention. Watch the profile of your competitors to gain content ideas, but you should not publish the same concept. Think of using your creativity and making unique content. Notice the followers of your competitors and approach them individually with your content. If they like your consent, they will convert as your potential follower.
#3. Create Content Strategy
The crucial part of the marketing strategy on Instagram is deciding on posting content. The best tool to describe you and your brand is through the content. Invest your thinking ability, time, effort, and your creative skill while preparing content. The end result of your content must be capable of attracting huge resources to your business. Instagram provides you plenty of ways to make content for your audiences in the following engaging ways:
Instagram feed –

Post your content in the image format or in a short video of 1 minute. It displays on the page once your audiences open the Instagram application.
Instagram stories

– An excellent and engaging feature launched by Instagram is the stories. People often visit this feature because it is present on the top of your follower's homepage. Use an exciting idea in making content to get

real Instagram story views

and improve the engagement rate for your business.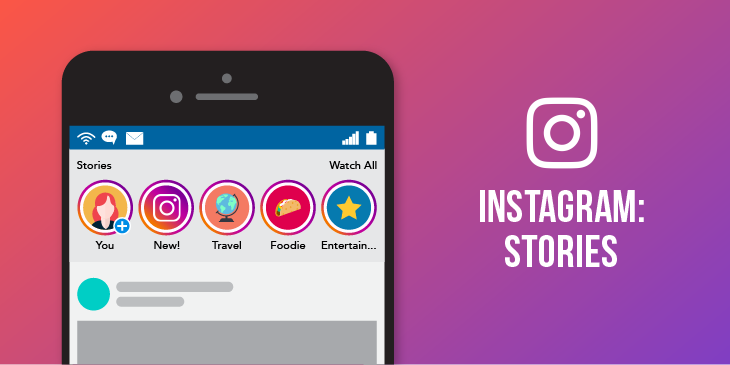 IGTV feature

– When you decide to showcase your product features and advantages to your audiences, undoubtedly, you can use IGTV, a long video form, to explain them clearly.
Reels

– People spend most of their online presence on Reels. It becomes an engaging medium where people can see different content. Make helpful content using popular sound clips and publish it on the reels page where plenty of audiences see your content and follow you.
#4. Engage Audiences With Interactive Content
People interact on your Instagram only if it is interesting. The best way to engage audiences is by creating content in a way to interact with you. Encourage your audiences to give suggestions for your business by leaving comments. Conduct a question and answer session to clear the doubts of your audiences and also helps to improve your ranking by the Instagram algorithm.
Instead of giving the quantity of content, concentrate on delivering quality content to attract your audiences. Know where and on what your audiences show interest, then make your content regarding the same to grab their attention. Your response plays a major role in extending the interactions. Give a reply to each comment or simply hit like to their comments and show your presence. It gradually improves brand awareness.
#5. Role Of Hashtag
Hashtags remain an essential factor to find you and your content by your target audiences. As a brand, utilize the use of hashtags in each post because they help you in finding new audiences. When people want to see new content, they obviously search the keyword of the content on the search bar. Stuff the relevant hashtags related to your content to get the best result of an increase in followers to count.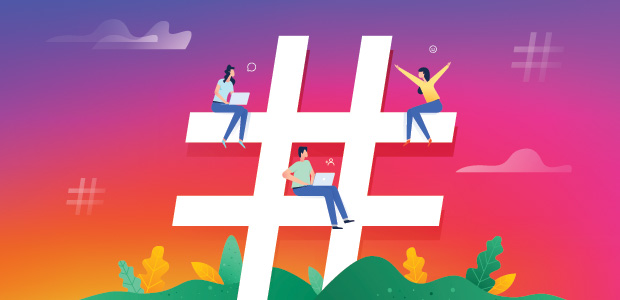 Hashtags help to boost your brand visibility and increase brand awareness by connecting with new potential customers. Though hashtags are being used on all social media platforms, it gives an excellent result only on Instagram. You can also track the type of content on a particular tag and use the idea on your post to create engagement.
Don't use plenty of hashtags on a single post because it may make people skip your content. The post with five to seven hashtags will be sufficient to improve your visibility and give popularity to your brand. 
Wrapping Up
Instagram provides a great way to reach your target audiences and market your product all over the world. With the correct marketing strategy, you can achieve your goal for your brand on Instagram. Learn the points from the article and make it use your business to stay ahead of your competitors.
AUTHOR BIO:
Caterina Taylor is an experienced social media marketer and writer who works at PlanYourGram.com. She loves to work on content creation for social media blogs and has the potential to deliver engaging content on various platforms and networks.