(This is a short post and will take about 5 minutes to read – Keep going, there's a 'FREE Printable Event Promotion Checklist' in it for you!)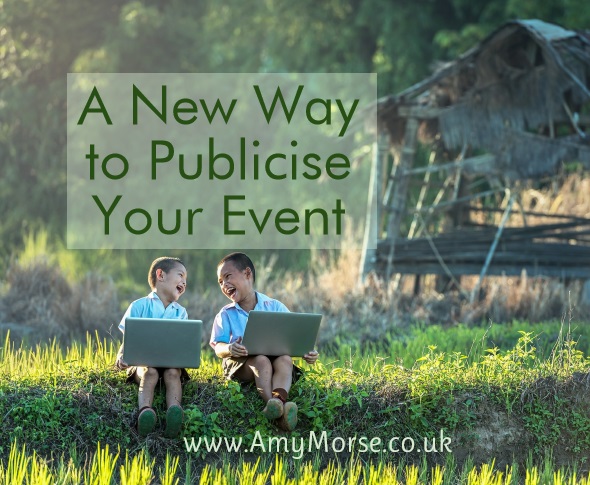 Publicising events can be a real struggle. There's nothing more disheartening than pouring time, effort, and cash, into an event and it being poorly attended.
For a small event, it's difficult to 'sell the news element' which makes it unlikely you'll attract the interest of traditional media (unless you live in a place where not much happens and it's a big deal for someone to run a workshop, give a talk or launch a book).
So, who else can you get to report on your event?
…Bloggers!
The rise of the 'citizen reporter' means that influential bloggers can be as notable, if not more so in the right circles, than getting the local newspaper involved.
According to a 'Digital Information World' report, 61% of consumers have made a purchase as a result of reading a blog, and 82% of consumers enjoy reading blogs about their favourite brands.
Blogs are everywhere. We often read them without realising they are blogs – Whenever you click on that Facebook video or Twitter link, the chances are you're clicking on a blog. Essentially, think of bloggers as the writers and editors of their own on-line magazines.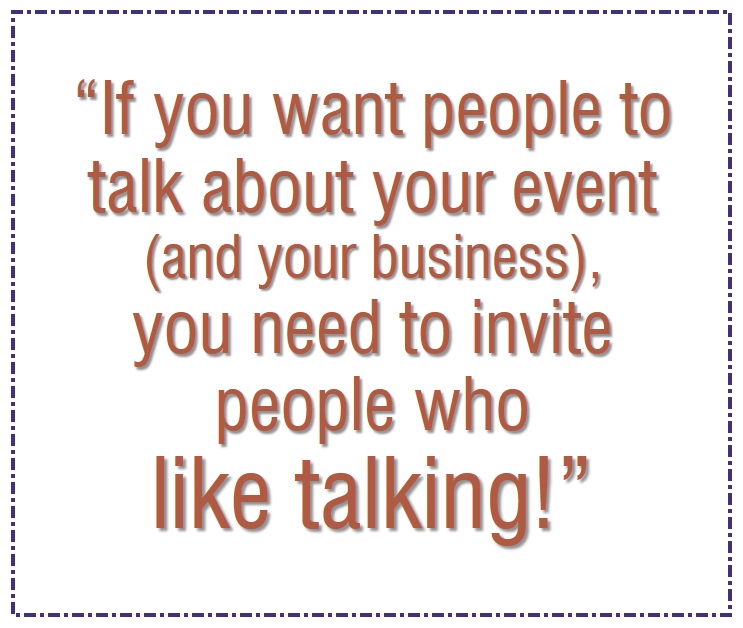 They will have their own subscribers, their own circulation and rather than the relying on the randomness of reaching to wide local audience – like local media – if the audience of the blog  is similar to yours, there's a good chance they'll share the same traits as your target customers. Bloggers reporting on your event speak directly to the people most likely to be interested in what you offer.
Bloggers: The New Press
I was on the receiving end of such an offer at the start of December. I was invited to a blogger event at the Apres Bar pop-up bar in Millenium Square in Bristol, by event promotion specialist Pure Co.
Plenty of mulled wine was supplied by Apres Bar (and gratefully received, it was a chilly evening).
Pizza was supplied by the awesome and quirky Pizza Bike.
Entertainment by the hugely talented  Just Shut Up And Dance.
Mulled wine, pizza and music make's for a happy Amy! (What can I say, I'm a cheap date!)
I'm now very happy to go around telling everyone, and retweeting and sharing updates.
My 2,700 Twitter followers are small fry compared to some of the other bloggers who were there, but it all adds up – Apres Bar is getting talked about thanks to that one event.
If you want people to talk about your event (and your business), you need to invite people who like talking!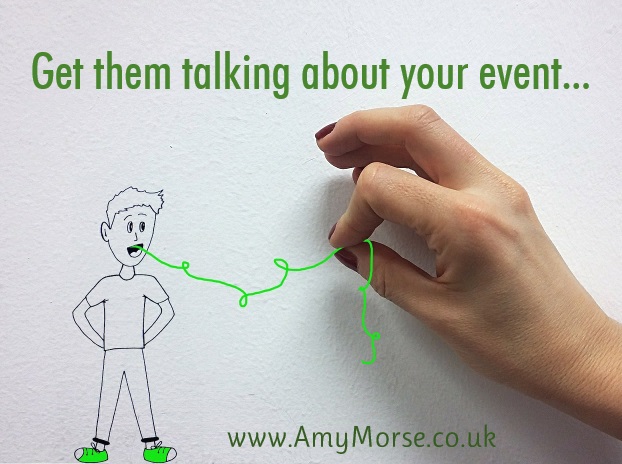 Here are my top tips to make connections with bloggers so your event gets talked about:
Are there people in your existing circle of contacts that blog? Using your existing network will always be more effective than trying to attract random newbies.
Be targeted. For example, there's no point asking a beauty blogger to attend your book launch event (unless it's a beauty book!) and vice versa – you need to reach out to the right audiences.
If you blog yourself (always recommended) – get to know other bloggers by joining communities online, and in the real world. Go to blogger meet ups and build up a contacts book.
Exchanging blogs with contacts – by hosting each other as guests – is a great way to build relationships and reach out to each other's readers.
Post your event information in blogger communities.
Have a segmented or separate email newsletter lists for blogging contacts and send them personal invitations.
When you invite bloggers to your event, the aim is not to get them to pay to come along as any other delegate; the goal is to work alongside them to build buzz and momentum around the event – get them Tweeting, Instagramming and Facebooking before, during and after the event. Invite them for free, ply them with food and drink, in exchange for sharing the event widely in their networks.
Give it a try and tell me how you get on… I may even blog about it!
For more top tips on how to promote your event – you can download my FREE 'Event Promotions Printable Checklist' HERE: Download the Event Promotions Printable Checklist 
And my final word…
Have a Lovely Christmas, and a Happy and Successful New Year!
Save
Save
Save
Save
Save
Save
Save
Save
Save
Save
Save
Save