It's time to declare your intentions…
When you get off a flight into the UK, between passport control and the exit you are faced with three possible exits:
The Green Door
The Blue Door (I wonder what colour they'll paint the blue door after Brexit? Maybe it will be symbolically padlocked shut?)
and The Red Door
Reminds me of a song…
(Turn up your speakers and listen while you read, I guarantee toe-tapping!)

I wonder if anyone ever goes through the Red Door (Goods to Declare), to be greeted with the snap of rubber gloves?

January is the time of year to declare yourself.
The time of year to stop at the red door (I promise, no cavity searches or rubber gloves), take a breath and proceed with courage.
What do you have to declare?
Which path will you take in 2017?
We don't know what the future holds. Sorry, there is no crystal ball behind the red door, just a long white corridor into the unknown.
The best we can do is know our hearts and what we want from the future, put that pin on the map and set course for positive change (baby step, by baby step).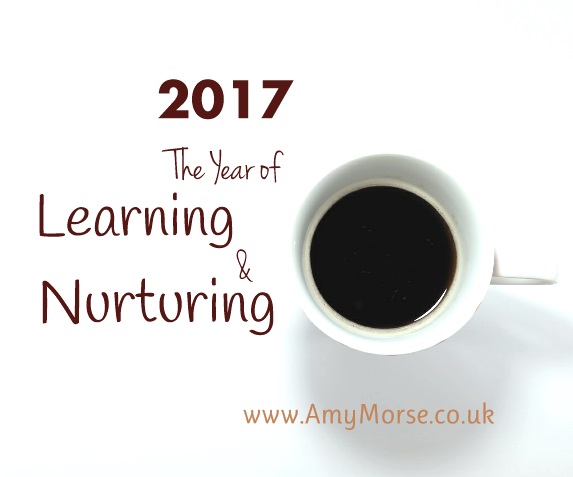 I declare 2017 my year of learning and nurturing and here are my goals:
Read a business book each quarter
Earn a living from the business (many small steps throughout the year to make this one happen!)
Plan my meals and look after myself – fuel my mind and body well
I had a great session with Ann Hobbs at the start of the week and created a 'vision board'.
Simple and fun.
There were a few of us, assembled in Ann's living room (being fed delicious home made cake!), then Ann took us through some guided meditation to clear our heads before the fun bit started. We had big bits of paper, stacks of magazines, pens, glue and scissors.
I spent a while going through magazines – drawn to travel, health and business magazines – words, phrases, and images jumped out at me and I chopped away, creating a little pile of cuttings to sort through.
My approach was to divide the board into four areas:
1) Relationships
2) Lifestyle
3) Work / Business
4) Wellness
I then sorted through my cuttings and put them in the appropriate sections.
I spent so long doing this we ran out of time. I took my cuttings home, added to them, and stuck it all down later that afternoon in the seclusion of my dining room, some peaceful music playing.
This is what I produced: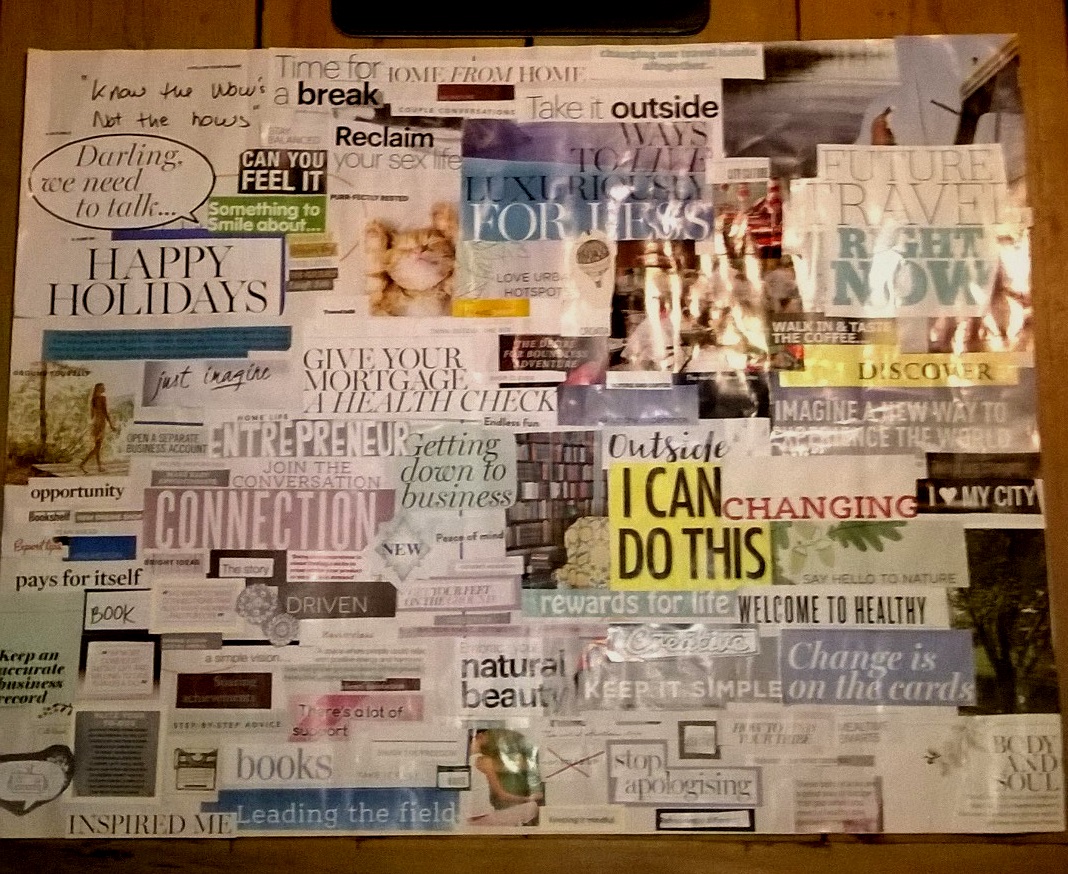 It's now blue-tacked to the wall behind my desk as a visual reminder of what I want from life and what I'm working for.
Who doesn't love some crafting and daydreaming on a dreary January day! Thanks, Ann!
---
For instant updates when I publish a new blog post, Follow me on Bloglovin'
For extra goodies and exclusive new information, join my mailing list HERE.
I only send a newsletter monthly so I won't spam you, I promise!
If you enjoy my blogs, buy me a coffee to say thanks. Donate to my 'Coffee Kitty' here (£2.50 / $3 will get me a cappuccino). Thank you 🙂
Save
Save
Save
Save
Save
Save