One thing we can all do to support our communities is to shop local.
It sounds obvious, but the fact that people will queue around the block for a supermarket, while I can walk straight into my local greengrocers, speaks volumes about our shopping habits and convenience consumerism.
Now, I'm not going to claim I never shop in supermarkets or large retailers, of course I do, convenience is so very, well, convenient!
However, if you want your local high street to thrive, use it!
Questioning Convenience Consumerism
The Coronavirus Crisis has highlighted the need for shorter and less complex supply chains in our food industry. It has also highlighted the importance of good food standards and food security as this virus seems to have occurred in the food chain. In the future, we also have the looming threat in the UK of a No-Deal Brexit, which many experts and economists predict will disrupt our already fragile food supply chains even further.
If you want good quality, fresh, future proof food supplies from sustainable sources – your best option is to keep it local.
Field to fork wherever you can.
In March, with coronavirus symptoms, we self-isolated. Having never shopped online for groceries since living in the city (we have a supermarket around the corner) as new customers we couldn't get a delivery slot for weeks. A problem if you want fresh produce.
I'd seen adverts for fruit and veg box deliveries but always dismissed them as expensive or inconvenient (ie: having to wait in for deliveries) – but since we were forced to stay at home and I wanted fresh fruit and veg, we tried it.
Pros
Support local farmers and small producers
Eat seasonally
Often organic
Usually plastic-free
Trying food we'd not had before – more than just fruit and veg
The excitement of getting a box of surprises!
Using fruit and veg we wouldn't normally get
Being creative in the kitchen to use up the stock
Eat amazing tasty produce
Eating more healthily and sustainably. When there are fruit and veg in the house we're more likely to eat it. Just as when there is chocolate in the house we always eat it (but rarely miss it when it's not there!)
Delivered to your door. No more socially distanced queuing around car parks! So, very convenient!

The warm fuzzy feeling that you are doing your bit for climate change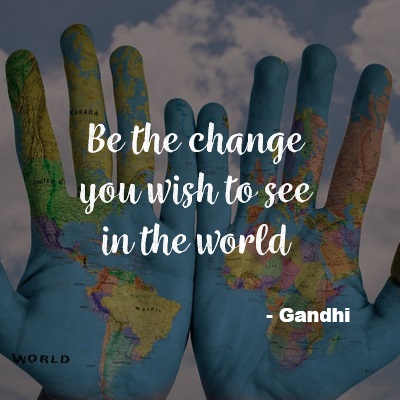 Cons
Depending on the time of year, you could end up with a glut of things – "Oh no, not more Parsnips, I still have three left from last week!"
Can lead to food waste if you have too many of something or get something you don't like (we always give any beets to the neighbours! Yuk, I hate beetroot!)
Don't always get things you need or not enough of them. I had to order an 'emergency' bag of onions and box of mushrooms as we really get through these in our house.
Weird numbers of things. There are two of us in the house so five apples and three potatoes is a bit awkward!
Cost: It is undoubtedly cheaper to get your fruit and veg in the supermarket, or greengrocers.
Best Value Local Choices
We've tried:
Ruby & White – A butchers that also do veg boxes (the meat boxes are lovely too!)

Reg the Veg

(via Good Sixty) – Good Sixty is a delivery service for all kinds of local produce, not just fruit and veg. Well worth a look if they operate in your area.
On balance, Five Acre Farm was the best value, with more variety and greater quantities of items.
Reg the Veg's Roast Dinner Box was ideal for the weekly staples, but we still needed to get things like tomatoes and peppers – the box wasn't 'rainbow' enough for us.
We're growing our own and obviously, this is the best and most satisfying way to get some green in your life, but we only have a small garden so are limited by what we can grow – plus we have to wait for it to grow!
However, I am now supplementing my veg box with lettuce, rhubarb and raspberries from the garden. My onions have been lifted, we've just had the last of our potatoes, squashes are starting to swell and sweetcorns are in flower. The beans have been a disaster, and as ever, I can't seem to be able to grow carrots!
A Habit We're Sticking To
As lockdown eases, having a fruit and veg box delivery is something we're really enjoyed and will continue to do.
It's convenient, better for the environment and better for local business and small producers.
We've been more adventurous with what we're eating, and eating much more good green stuff than we did before, and let's face it, we're not going out or going on holiday spending money so why not spend a little more on honest, healthy, grub and help keep struggling small businesses going!
Get a little more green in your life!
---

Flip This on Flipboard
---
If you like what you've read, say thank you by topping up the coffee kitty here. £2.50 /$3 will get me a cappuccino, Thanks 🙂
Save
Save
Save
Save
Save
Save