Email Marketing is a powerful tool…
When Melissa of Literary Book Gifts reached out to me over email, I wanted to help her fledgling business because I thought the products looked really cool.
I love a new and quirky business!
Having worked with pre-start buinesses for many years before I set up on my own, I'm constantly inspired and impressed by the great ideas, innovations, products and services people create businesses from. That's why it's such a privelidge to help them share their passion in their own words. To teach the skills they need to write their way to success.
No two days – or two businesses – are the same!
Melissa put together these great designs and products herself.
She was also generous enough to offer a discount code for anyone going to Literary Book Gifts from this blog (It's at the bottom!).
I asked her to write a guest post so I could feature her business and she was happy to share her tips and insigts as a startup, making the most out of email.
Over to Melissa…
Email Tips For Start-Ups
Before launching Literary Book Gifts https://literarybookgifts.com, I thought email was nothing more than a trivial part of the business.
Get emails, reply to them, done. It can be really tempting to just use your personal email, or even a throwaway email. This is especially true at the beginning when it can feel like a hassle to set it up and manage a new account.
But this is a big mistake! Email needs to be treated like a portal to the world. Communication wise that is.
Set a few days aside to make sure you have it all set up correctly. Even if you are just using a Gmail or Outlook account it is still important to keep things neat and organized.
1. Get a new email client
Your business account needs to be separated completely from your personal or work email (if you still have a day job).
It can be tempting to use the same email client you know and love. But this is also a mistake. Things can get muddled and lost very easily with multiple emails all hooked up to one client.
In the past when all my accounts were a part of the same email apps I would occasionally send emails from the wrong addresses. This is very unprofessional and should be avoided at all costs!
Email clients may make it look simple to keep addresses compartmentalized, but the only true way to keep things separate is to use different email clients for your personal and professional emails.
2. Learn to use your email templates
Save yourself a lot of typing down the line by using your email's built in features. The first obvious step that most people know about is the email signature.
If you are sending a lot of emails that are the same or similar figure out how to use your email's templating can be a key part of saving time. I use Zoho mail for my needs, which has a great feature called templates. It allows me to save a preset message so I can vary it a bit when sending it to lots of different people.
3. Make sure you have a smart phone that can do everything
Emails are only good if you see them. These days a lot of people have high tech smart phones for personal enjoyment but they are essential to proper email management.
The minute you start sending out emails you could be looking at receiving hundreds if not thousands of emails back.
Emails will all vary in quality, from spam to customer service, to big business deals. But the one thing they all have in common is that they need to be dealt with quickly before they get backed up.
Having an email client attached properly to your phone helps you carve through your emails throughout the day.
There is nothing worse than feeling as though your business is running smoothly and later checking your email to find thousands of unread messages.
How do you like to manage your email for your start-up?
Melissa is the founder of Literary Book Gifts, use the promo code AMYMORSE20 which is good for 20% off anything in the store.
Website Link:
https://literarybookgifts.com
Thanks to Melissa for Contributing
---
I'm always open to considering submissions for guest and sponsored content on the blog.
I do, however, get a lot of requests and owe it to my readers only to publish genuinely useful content that is well written and relevant to them.
My submission guidelines are simple: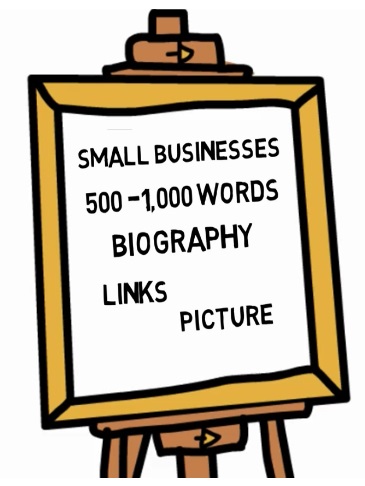 Read about what makes a good pitch HERE.
I ask $40/£30 (Via PayPal) for a 'DoFollow' link and to cover the cost of my time.
Guest contributors, on the other hand, I consider on a case by case basis, for a fair exchange, or if I have invited the guest to contribute.
---
For instant updates when I publish a new blog post, Follow me on Bloglovin'
For extra goodies and exclusive new information, join my mailing list HERE.