I recently gave a talk to The Society of Authors in Bristol on 'Blogging for writers'. I recommended hosting a blog on your website, busted five myths about blogging and had a Q&A session.
One of the participants asked me, "Do I need a website if I blog on social media?"
This is an interesting question, and one that comes up frequently, after all, Social Media is just a form of microblogging, right? Whether it's 240 characters on Twitter, a daily Facebook post or an Article on Linked In.
In short, my answer to their question was 'yes'.
If you are serious about building a personal brand, a business – and in the case of the writers in that room, selling more books – you do need a website.
Even if it's just a simple one.
But, why….?
There are plenty of reasons, but I'll start with just one word:
Algorithms.
Noun – a process or set of rules to be followed in calculations or other problem-solving operations, especially by a computer.
This word – usually the preserve of geeks – crops up more and more in mainstream media. Largely in association with Social Media channels, such as Facebook.
Facebook has hit the headlines several times already in 2018.
Firstly, their announcement in February that they had changed their algorithm, so users see more of what they like.
The cynical among us would suggest that this was a move to 'encourage' businesses to spend more money on advertising with them?!
Secondly, privacy. The user data scandal involving political-advertising firm Cambridge Analytica, who obtained data on as many 50 million US user's accounts.
Over the coming days after the news broke, the hashtag #DeleteFacebook set Twitter ablaze.
Trust in the Facebook brand has hit an all time low.
Thirdly. Audience demographics.
A networking colleague remarked recently that their 15-year-old son had scoffed, "Facebook is for old people."
OK, so when you're 15, anyone over the age of 25 is considered 'old', but it does highlight the fickle nature of different social networks.
Do you remember 'Myspace', or 'FriendsReunited?' (If you're 15, definitely not!)
I don't mean to be overly critical of Facebook – it's just an example – I use it to stay in touch with friends and family. When living overseas it allowed me to feel connected to my loved ones back home. Plus, the only way to organise my family is through Facebook messenger!
The point is, you have no control over Social Media.
If you rely on it as your only space on the web, you're only doing half the job.
Social Media doesn't 'sell stuff' but your website does.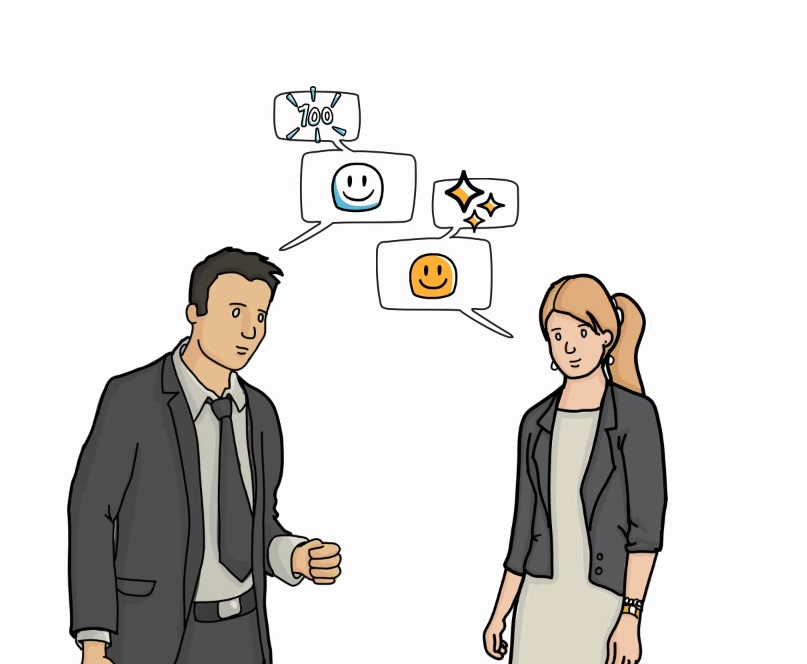 How do you convert views, likes and follows into business and tangible connections?
…You need to send them to a website!
There are two main reasons to be on Social Media for your business:
Conversations

Driving traffic to your website
Yes, Social Media raises awareness, informs, entertains, builds your profile, etc. etc. But, unless you get people away from the Social Network and into your own world, you lose control of your buyer's journey.
There is also the grey area of who owns what data.
At least if you've written it yourself on your own website you hold all the rights to it. This means you can reuse it and repurpose it into other things as you see fit.
All that being said, I've been an enterprise trainer for the many years and still do some freelance training for different agencies (find them on my Events page). One of the most expensive, yet surprisingly common, mistakes start-ups make is to invest in an all singing, all dancing website from day 1. At this stage they don't really know what they are doing, who they are doing it for and how they will do it. It's easy to get carried away.
Your Website Will Change Over Time
I've just launched the third iteration of my website since starting my business almost 3 years ago. Although my current website is fit for purpose as my business stands today, I have no doubt it will change in years to come.
Personally, although I'm happy to maintain my WordPress blog, the thought of attempting to build my website myself is terrifying!
I've always had a web designer to build my websites, I then maintain and update the content.
When is a Good Time to Have a Website?
Ideally, you would want to have a simple website from day 1 of your business. However, don't let that stop you. Build a presence on Social Media first, you can start to generate some buzz about your new business.
Get conversations going and use Social Media to understand who your audience is and what they want.
You'll find the confidence to tell the story of your business in your own words, because the more you talk about it, the clearer it becomes in your own mind.
Once you've started to establish a name for yourself, even to a small audience, that's a good time to consider building a website for yourself. Or, investing in some help with this.
Website Vs Social Media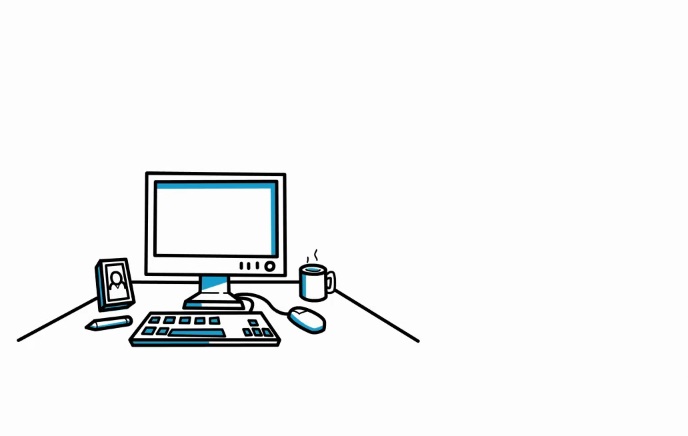 Social Media brings people to your website. Your blog gives people a reason to stay. Your website brings customers into your business.
Share your story on Social Media, have those conversations, build relationships. But remember, Social Media is only one tool in your marketing toolbox.
The moment you relinquish control of your digital marketing activities to Social Media, the moment you lose control of your business.
---
For instant updates when I publish a new blog post, Follow me on Bloglovin'
For extra goodies and exclusive new information, join my mailing list HERE.
I only send a newsletter monthly so I won't spam you, I promise!