It gives me great pleasure to share another guest post with you this week.
Crime fiction writer, Helen, alias; AA Abbott.
Her post really resonates with me and I hope it inspires you too.
As a business coach and an independent writer, I agree that one of the keys to success in business is to have a good team around you. I don't necessarily mean hiring staff; but recognising that you can't do it all yourself and if you try there will inevitably bits you don't do well, hate doing, or take you forever because you don't have experience.  This is where working with good people; to fill gaps, support you and do the stuff you can't do, hate doing or don't have time to do – can make the difference between scraping along and exceeding your expectations of success.
Over to AA Abbott…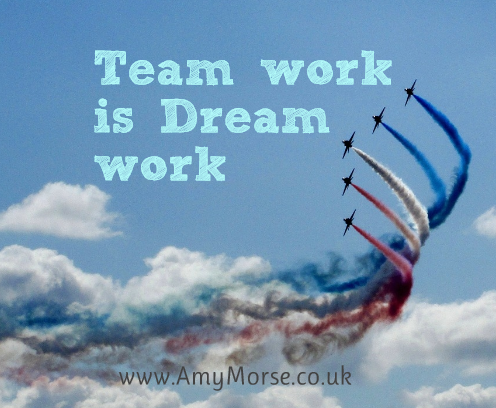 Teamwork is Dreamwork, says crime thriller writer AA Abbott
I write blockbuster-style crime thrillers and publish them myself. Why? I've always adored a good story, I have fun writing a book I'd like to read, and the digital age means a thriller can be on sale across the world at the press of a button. That instant gratification is incredibly satisfying.
I don't do everything myself, though. There's a great team supporting me, and my books are better for it. That's real synergy: together, we exceed the sum of our parts (Tweet this)
You may ask, "How is this relevant to me?" In truth, you'll often find yourself in a situation where you either have to rely on others or will achieve a better outcome if you do. Are you in business, for instance? You may well use specialists to carry out tasks for you – whether that's doing the books, printing business cards, or repairing the company van. If you have a medical emergency, you'll go to the doctor, and if you're organising a wedding, you'll have a whole army of helpers. Writers are no different. When I publish my own books, like Amy, who kindly hosted this blog, I'm an entrepreneur. A support network is crucial.
My team starts with readers. Twenty readers go through my draft thrillers from beginning to end. (In the publishing world, the technical term is "beta readers".) They tell me if I've got it right. Invariably, I'll sit down at my keyboard and make changes after I've listened to them. For my latest thriller, The Bride's Trail, I was lucky, too, to secure the services of editor Katharine D'Souza. She also writes novels, and I love her books. She made thoughtful suggestions for improvement and I believe The Bride's Trail is even more readable as a result.
Daydreaming about a story and committing it to paper is intuitive for me. Marketing isn't. Fortunately, two brilliant Brummies do most of mine. Donna Marie Finn arranges everything from press releases to live fiction events to book launches. If you're in Birmingham on 24th August, do come along for champagne and roulette at the Grosvenor casino! (Book free tickets here). The venue resonates with the theme of the book, as The Bride's Trail is about a croupier who disappears.
Twitter guru David Massey was responsible for the name of the book and the crucial cover design, while Westminster art graduate Sofia Wilson then created it. Some multi-talented authors are artists too, but alas, I'm not one of them.
While the beta readers give their time for free (thanks, guys! You're awesome), other services have to be paid for out of the profits I make from publishing. I regard it as a worthwhile investment. Thanks to my team, my books are as good as they can possibly be, and they're in front of a wider audience.
Of course, I've benefited too from a wider network of friends, writers and business contacts (like Bristol Fiction Writers' chair Suzanna Stanbury), who have shared time and tips freely. With their help, I've not been daunted by printing paperbacks or by listing e-books on Amazon. Also, when I've had to spend money, I've done it wisely. Again, anyone in business needs a network – I'd go so far as to say it's the key to success.
So, there you have it – I'm enjoying the relief and excitement of sending another cracking crime thriller into the world, and the icing on the cake is gratitude to everyone who made it happen!
Crime thriller The Bride's Trail is available through bookshops and Amazon, on special offer at £1.99 e-book and £7.99 paperback until 31st August. AA Abbott has also written After The Interview and Up In Smoke, and a number of short stories.
Find AA Abbott at aaabbott.co.uk (sign up for infrequent newsletters and receive a free e-book), on Facebook and Twitter.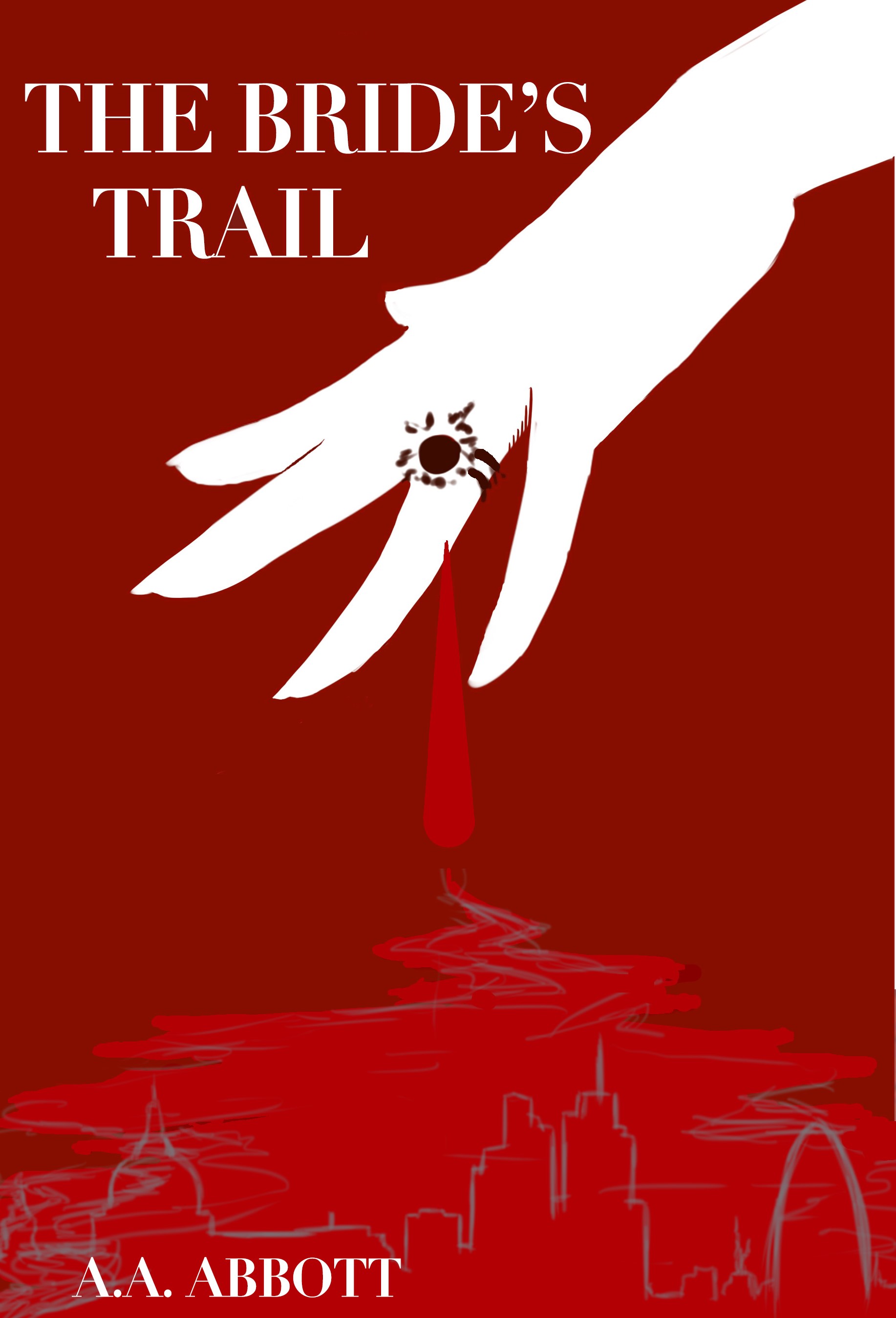 Get AA Abbott's books HERE
Thanks to Helen (AKA AA Abbott)
If you're interested in contributing a guest post please get in touch: amy@tomcatdesigns.co.uk