Knoweldge = Value
Information services is a key area of consultancy in the UK reporting the highest growth in recent years.
When you create your own online content – such as a  blog – not only are you building your brand, but with a little knowhow you can add real, tangible, financial value to your business.
Thanks to a contributor or this comprehensive breakdown of the consulting industry in the UK…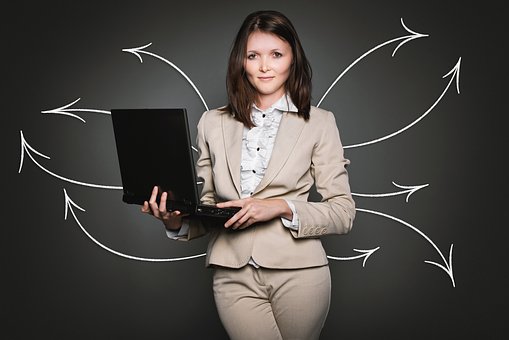 https://cdn.pixabay.com/photo/2017/08/30/17/26/analytics-2697949__340.jpg
Diverse Consultancy Services
Today, the consulting industry in the United Kingdom is separated into many different areas. Consultants supply a diverse and extensive scope of services, from providing expert advice in specialised fields to implementing large scale IT. In terms of management consultants, there are more than 187,000 UK businesses, employing over 497,000 people with revenue in excess of £50 billion. In terms of engineering consultants, there are more than 82,000 UK businesses, employing over 375,000 people with revenue in excess of £52 billion.
A Growth Industry
The industry has recorded significant annual growth over the past few years, with management consulting growing 1.7 per cent and engineering consulting by 2.8 per cent between 2014 and 2019. The areas of consultancy that reported the highest growth include information services, retail trade and finally administrative and support services. Oil and gas extraction consultancy also recorded significant growth as well. Research also shows that the majority of consulting demand is stemming from companies that need support and assistance in order to develop growth propositions.
Fierce Competition
Competition is fierce in the consultancy industry, with the dissolving of boundaries leading to more competitors in the sector. At present, there are more than 187,000 management consultancy companies in the UK. This industry is currently in the growth stage of its life cycle, with annual growth expected at a rate of 5.3 per cent until 2020. Demand for consulting services is clearly high, especially as a lot of businesses are going through a period of transition. New technologies are appearing on the market, which need to be integrated, and a lot of businesses are moving from the recovery period of the recession to a stage of growth and they need assistance to ensure this comes to fruition.
A Stand-Out Position
Therefore, there is certainly an opportunity for your company to make great steps in the industry and to acquire further business. Nonetheless, as competition is strong, it is imperative to do everything in your power to stand out from other consulting firms. There are various ways you can do this. However, it all begins with having a professional image. After all, you are going to be advising companies and providing them with support in order to advance their company. No business is going to use your services if they do not have confidence in your company and the brand image you project. It is your duty to ensure you leave potential clients in no doubt that your service is the most professional one to go for. No one wants to take a risk when it comes to the position of their business.
There are various steps you can take to achieve this strong expert brand identity. Case studies are an excellent way to build your standing in the industry. On your website, you should include some examples of the work you have done so far. Content marketing is also incredibly valuable for this industry, as you will be able to show that you are experts in certain fields. You are essentially empowering the client with your knowledge, which breeds confidence in your service and your level of skill, which in turn will result in them choosing to use your services. Testimonials also work well. If a potential client sees that plenty of other customers have been happy with your service they are going to be reassured that you are the right choice for them. You also need to be committed to improving yourself. You can study online at Aston University and other online universities in order to add more skills to your locker to increase trust and heighten your authority in the industry.
Your Professional Image
Not only do you need to focus on how you brand via the web, but you also need to think about the professional image you project when you communicate with clients and potential clients. This concerns everything from the way you dress, to the way you talk, to the documentation you utilise for business communications. In fact, the latter point is of paramount importance. It is so vital to make use of professional business documentation, especially in an industry such as consultancy. You cannot expect to advise businesses on how to progress if you cut corners on one of the fundamental aspects of your own company.
No matter whether you require a quote template or you are sending a final bill, it is imperative to do so by using a sophisticated, stylish and striking invoice template that brands your business to the maximum level. Such financial communications have a greater purpose than merely presenting a few figures. You are sending a message with every document you deliver to your customer or potential customer. You need to have a commercial invoice template that reflects the highest levels of professionalism, from an immaculate design to a well-thought-out structure. Nonetheless, you also need to make sure that it reflects your brand identity as well.
There is no denying that the consulting sector is one with many opportunities available at the moment. Nevertheless, you do need to be cautious in your approach if you are to ensure your business stands out from the crowd. Competition is fierce, so follow the tips above to make sure that you take steps forward. You also need to commit to improvement. This cannot be a one-time thing – that is for sure!
---
Talk to Amy about making your consulting brand stand out through great writing…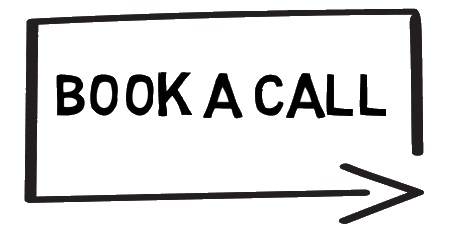 ---
For instant updates when I publish a new blog post, Follow me on Bloglovin'