I'm proud to host another guest post this week from a friend of mine and fellow organiser of Bristol Festival of Literature, Richard Jones.
Richard  is one of the founders of the radical independent publisher Tangent Books, in Bristol. He's currently in the midst of a crowdfund to reprint 'Catacombs of Terror'
I love the irreverent style of the video and encourage you to take a look at the pitch, it'll make you smile if nothing else.
Please share the link to and help the Tangent team reach their target. Thank you.
Share this link on Twitter: https://www.fundsurfer.com/project/catacombs-of-terror-by-stanley-donwood
I'm a big fan of crowdfunding, having successfully used it to publish 'Solomon's Secrets'
In his post, Richard shares some of his frustrations as an Independent publishing house and also the three tough lessons he's learned from the the experience.
With our experience of crowdfunding, and also that of fellow writer and Bristol Festival of Literature organiser, Pete Sutton, who also recently successfully crowdfunded the publication of a short story anthology; 'North by Southwest'
Our next crowdfunding project is to raise some money for this years Bristol Festival of Literature – we're working on the pitch at the moment, watch this space for the launch in August.
Over to Richard…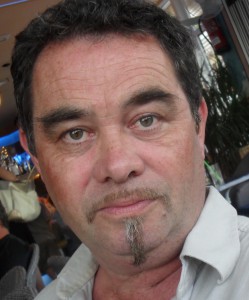 Richard Jones – Tangent Books
  3 Tough Crowdfunding Lessons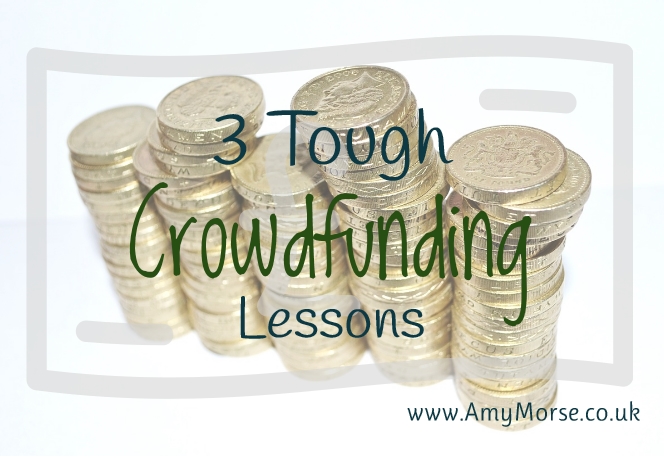 I was about to start writing this piece about how crowdfunding is an opportunity to build communities that support ethical buying, when an email from Kickstarter popped into my Inbox. 'Kickstarter Goes Social!' Is the heading. According to the blurb 'It's true! If you connect with Facebook, you can follow your friends to get notified as they're backing and launching projects. Likewise, they'll be notified whenever you do the same…'
You've probably received one too if you've supported a Kickstarter campaign.
But let's get the context for this piece out of the way first. Tangent Books is a radical, independent publisher based at Paintworks in Bristol. Tangent has supported many crowdfunding campaigns and appeals and has worked with at least four authors and writers' group this year who have raised money towards publishing books via crowdfunding.
A couple of weeks ago I launched Tangent's first crowdfunding campaign. It's hosted by Bristol company Fundsurfer and is aimed at raising money to help fund the reprint of Stanley Donwood's lost 'classic' Catacombs of Terror! You can read about some of the frustrations and politics of my experience here http://bit.ly/1V9GYnf and you can support the campaign here http://bit.ly/1HuDsOx
I've learned several lessons about crowdfunding in the last few weeks including.
It's easy to get hung up on why certain people don't want to share and pledge rather than focus your attention on the bigger picture.
Crowdfunding is about more than raising money.
It offers a great opportunity to promote ethical buying.
Let's concentrate on point 3. I was one of the activists in the campaign for Bristol to be granted Fairtrade City status (2005) and continue to support the Fairtrade agenda. One of the reasons I am attracted to Fairtrade is the simplicity of the message and the focus on individual responsibility.
If you like chocolate but hate Nestlé, you can buy Fairtrade in the knowledge that a larger proportion of the price goes back to the farmers, it's a stable price for them and the Fairtrade social premium will be invested in improving working conditions and education in the farming communities.
It's a similar story with crowdfunding, it's entirely your choice whether you support Amazon or individual authors and publishers.
I am always surprised how ignorant people are of the consequences of buying books on Amazon. Amazon takes 60 per cent of the cost of a book from publishers signed up to its Advantage programme. The publisher also has to pay to ship the book to Amazon, so the actual discount is closer to 65 per cent.
The traditional discount to retail was 35 per cent under the Net Book Agreement. It's now at least 40 per cent. Many authors' contracts state that they don't receive royalties if the discount is greater than 65 per cent, so they don't get anything from Amazon sales. Those that do get a payment, get a pittance.
The price Amazon pays is very close to the cost price if a UK publisher prefers to print locally (in Britain and Europe). In order to achieve prices that make it viable to sell on Amazon, many publishers choose to print in countries where there are serious concerns over the wages paid to print workers, where there is evidence of dangerous working conditions and where pollution from the print industry is a major issue.
The vast majority of people don't care about any of the above and are driven by price and convenience. Tangent sells a lot of books on Amazon, but has amended contracts to protect authors as best it can and prints as locally as possible.
Back to the Stanley Donwood campaign… we probably over complicated it by inventing a back story and producing a video to support it, but it was great fun and those people who 'get it' really like it. The rest are confused.
So that's another lesson – KISS (keep it simple, stupid).
But I'm already looking at the opportunities for the next Tangent crowdfunding campaign and it's highly likely it will be about building a community around ethical publishing rather than about the book itself. So whatever the book, the focus will be supporting the author and publisher by avoiding Amazon and supporting local print.
I can't wait! But I need to get this one funded first and with your help, I can.
Thanks for contributing Richard, and good luck with the 'Catacombs of Terror' crowdfund.
Find out more about Tangent Books at their website: www.TangentBooks.co.uk
You can stay in touch with Richard here; richard@tangentbooks.co.uk
Or follow on Twitter: @TangentBooks