In our ever-changing world, where things can shift so quickly, it's easy for a business to become tired and outdated. We've seen numerous well-known High Street retailers fail in the past year because they sat on their laurels and refused to change. These tips from a contributor will help you keep things fresh, relevant, and modern in your business.
4 Focus Areas To Modernise Your Business
You're in the business of providing value to your customers, and it's hard to give that value if you're not able to keep up with the latest trends. So in this blog post, we'll give you some tips on how to stay relevant when everyone else is starting to look outdated.
Rebranding
A business logo is the most common way to rebrand, but there are many other ways you can turn your company into a modern powerhouse. For example, if you're in retail, consider how customers experience your store. Walk through it and evaluate every aspect of what they see: from the colors to the products on display to even the lighting. Even the little details, like how your company name is spelt on the sign outside, can make a massive difference in attracting new customers. Whatever you decide to change about your company, be sure to commit fully and present a cohesive message that will resonate with customers looking for what you have to offer. It's not enough to just update one small part of your branding – it needs to reach every level of how people perceive your company.
Interior Design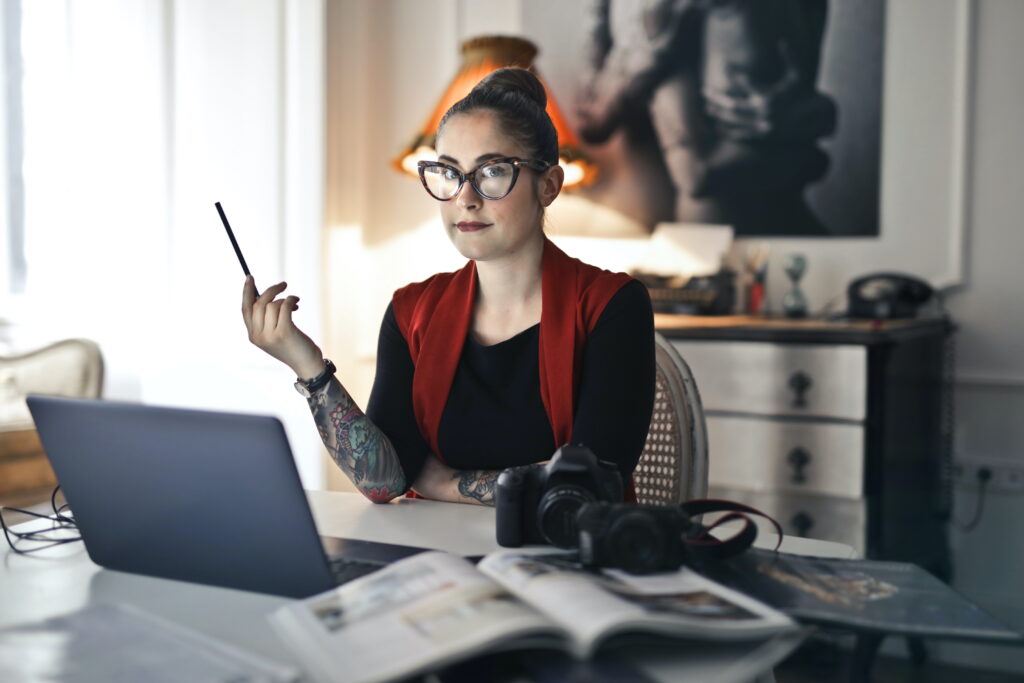 Via Pexels
If you're in an office environment and are looking for ways to modernize that space, we recommend researching trends in interior design. You'll be surprised at what small changes can do for your business in the long run. For example, if you're looking for a way to make your office feel more open and spacious, consider using lighter colours or even going with an entirely white space.
It doesn't take much effort to keep up with these trends; just know the latest in interior design so that it's easy enough to incorporate into your day-to-day operations.
Online Presence
Your online presence is the perfect place to upgrade your company's look. With modern design techniques, you can take an outdated site into an engaging and active presence that will invite new visitors to explore. Put yourself in the perspective of a potential customer visiting your website for the first time: what do they see? Is it standard fare, or is there something new and different? A sleek web design can make any website look more modern, professional, and active. A clean layout with well-organized content will put your business in the best light possible. Your online store is also a great place to invest some time into updating its appearance – you never know when someone might be looking for a product you offer!
Company Wear
People have been told to wear formal wear for many years because it makes your company look professional. But times change, trends become outdated, so what's next? How can you give your business the modern edge without changing who you are or how much work is involved in staying on top of fashion trends? The answer may be more straightforward than you think.
Today, many companies have started to adopt less formal dress codes. Dressing more casually is an excellent way to communicate that you have an open mind and your company will be progressive in its thinking. In addition, casual dress codes make it easier for employees with families or students who might not want to commit the time spent at work looking like they're ready to go out on a date all the time. Casual dress-codes will also help your company to look more professional because it communicates that you have an open mind and are progressive in their thinking. Plus, when employees feel relaxed at work, they'll be happier and less stressed out, suitable for everyone! With the right attire, you can still make a powerful impression.