(A super short post with an infographic that will take less than 5 minutes to read)
Back in June, I exhibited at my first business show.
At the time, I shared my Business Expo Checklist.
The Business Showcase Southwest is on Wednesday 5th October and I have a delegate pass.
I decided against taking a stall for this event for various reasons, but I'm still attending.
These events are a great networking opportunity and useful free advice is usually on offer, so they're always worth a look in.
It can be easy to just cruise on in unprepared, and meander aimlessly around stalls, picking up the odd freebie, and although that might beat being in the office, it's not particularly productive.
So, here's my six top tips to make the most of a business event when you're attending as a delegate: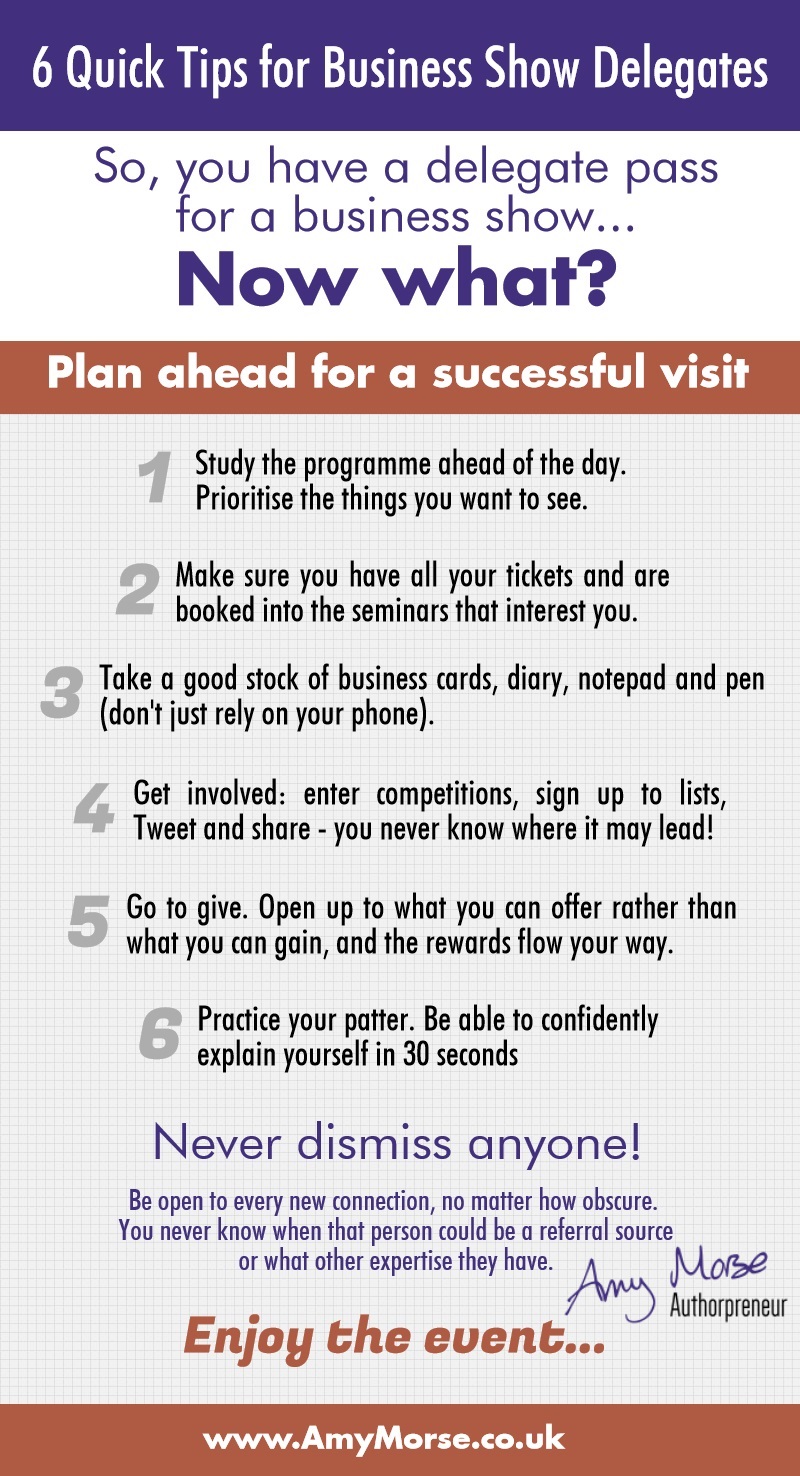 Like these tips and want monthly top-ups for your inbox?
Save
Save