On Thursday 14th July 2016 I'll be hosting my first ever stall at a big business exhibition.
I'm both excited and terrified!
I've done jobs fairs and business shows many times in the past, but on those occasions, I've always been wearing someone else's uniform and promoting someone else's business – and I've always had colleagues with me.
I'll be exhibiting at the Business Growth Show at Colston Hall in Bristol.
Tickets are FREE and you can book them here:
https://www.eventbrite.co.uk/e/bristol-business-expo-tickets-21042948024
Please come along and visit me at the stall, I'd love the company and the support!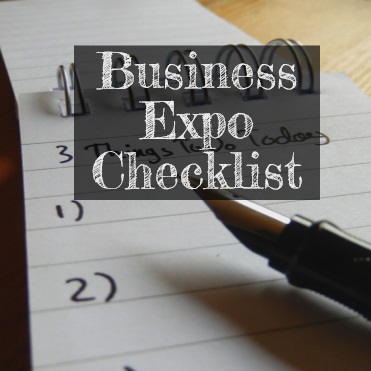 This just got real… in just over a week it'll be me on my own, grinning proudly while presiding over my own trade stand. I'll be stood in front of a roller banner emblazoned with my image and branding, persuading people to put their business cards in a box for a chance to win a bottle of plonk. I'll be giving my spiel over and over again, and handing out all the gorgeous new postcards I've had printed.
With a bit of luck I may even sell a few books!

I want to be well prepared for the event, and I love a list (I wrote a blog on my 'World of Lists' last year).
Planning ahead, to ensure I order enough bits and bobs from my favourite local printers, Brunel One, I've started a checklist for my stand.
I'm sharing it to help other small businesses exhibiting at their first show, and to ask any businesses who have more experience of attending shows if there is anything they think I should add to the list.
Comments and feedback welcomed and hope this is useful to you:
Roller banner
Bottle of Plonk (for business card prize draw)
Vase/box for the business cards prize draw
Tablecloth
Sweets and a nice bowl for them (I may even make some cake bites the day before if I have time)
Postcards (I've had some beautiful postcards produced with my service packages on the reverse)
Business Cards and something to put them in (I have a mini 'Bronze Box' I use to display them)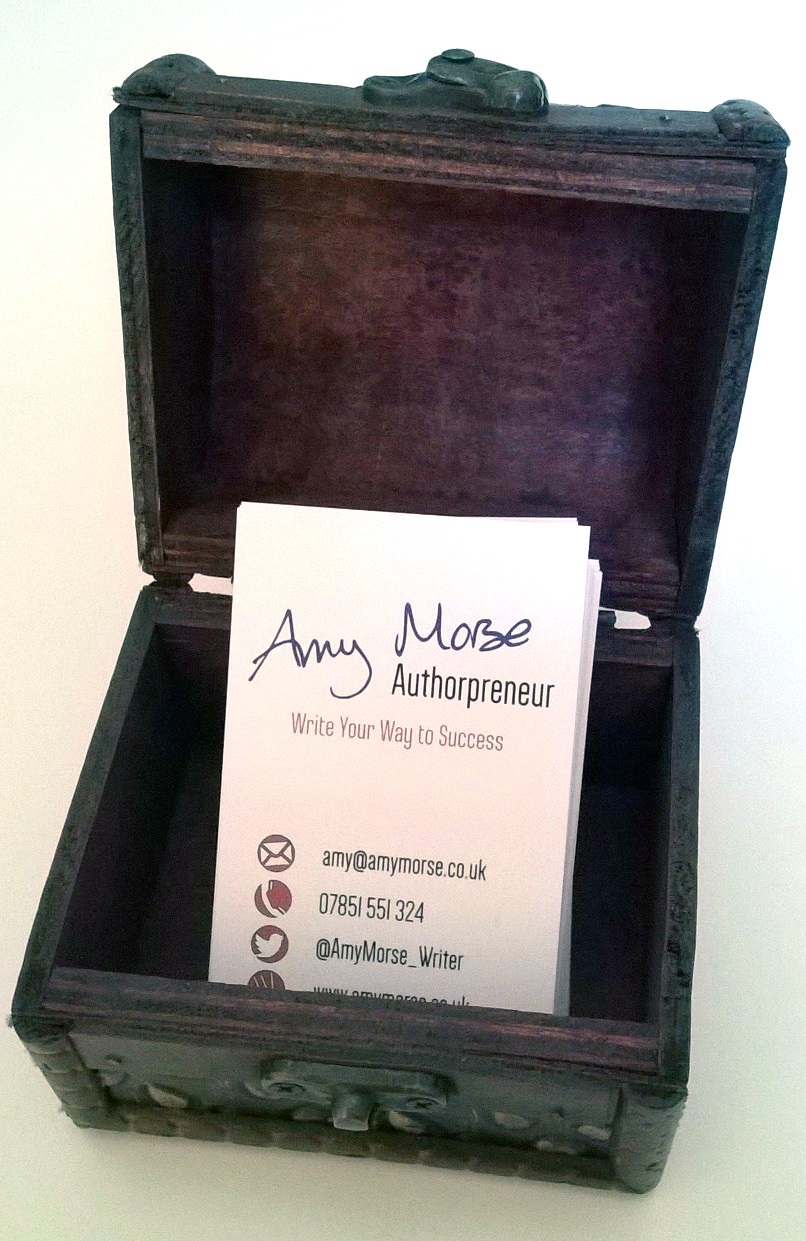 Laptop (remember charged and mouse)
Phone (fully charged)
Display box of my books (my big 'Bronze Box')
Spare copies of my books to sell
Cash tin with change
Sign up sheet – I'm working on a new book 'Blogging for Business', it'll be out in August. I plan to collect the email addresses of anyone interested  so I can send them the link when it's published
Pens
Paper
Notebook
My diary
Am I missing anything?