I'm pleased to host another guest on the blog this week on how to vlog.
I've seen a lot of great guest pitches pop up in my in box recently, so look out for a few more in the coming weeks.
This one, in particular, is very timely for me as I now have a decent phone that takes good videos and I've been adding regular short Blogging Tips videos to my You Tube channel – give it a follow:
George Minton, contacted me after reading my 5 Essential Tips To Become a Professional Vlogger guest feature in April.
I have a few things from my own perspective to add to George's article:
Vlogging is another way to share information, but ultimately, any content you create should be bringing people back to your website, or at the very least have a 'call to action', so if you do create a Vlog, embed it into a longer blog post on your website.
George is right to point out that 'people would prefer watching an informative video to reading a lengthy article about your company's products and services.' But if that's what your blogs are about, you're doing it wrong! Talk to me if you're finding creating compelling content for your blog a challenge and I can coach you through it.
Planning your vlog: I found it easier to draft a rough 'script' before recording.
Enjoy George's take on vlogging…
---
6 Ways To Use YouTube Vlogs For Your Business

With more than one billion individuals visiting YouTube in a month, it has become one of the platforms that every business should consider when developing their marketing strategy. YouTube vlogs provide you an opportunity to expand your business's online authority more creatively. The primary benefit of establishing a YouTube vlogging video is that it brings a human face to your business, giving the audience a more personable experience.
Video blogging can make customers feel like they are buying from you, not just from a website. It can also reach more potential customers than the blogs.
This is because most people would prefer watching an informative video to reading a lengthy article about your company's products and services.
However, it is only an effective vlogging that can increase your target audience and boost your sales. Here are the 6 ways to use YouTube vlogs for your business and capture more leads.
6 Ways To Use YouTube Vlogs For Your Business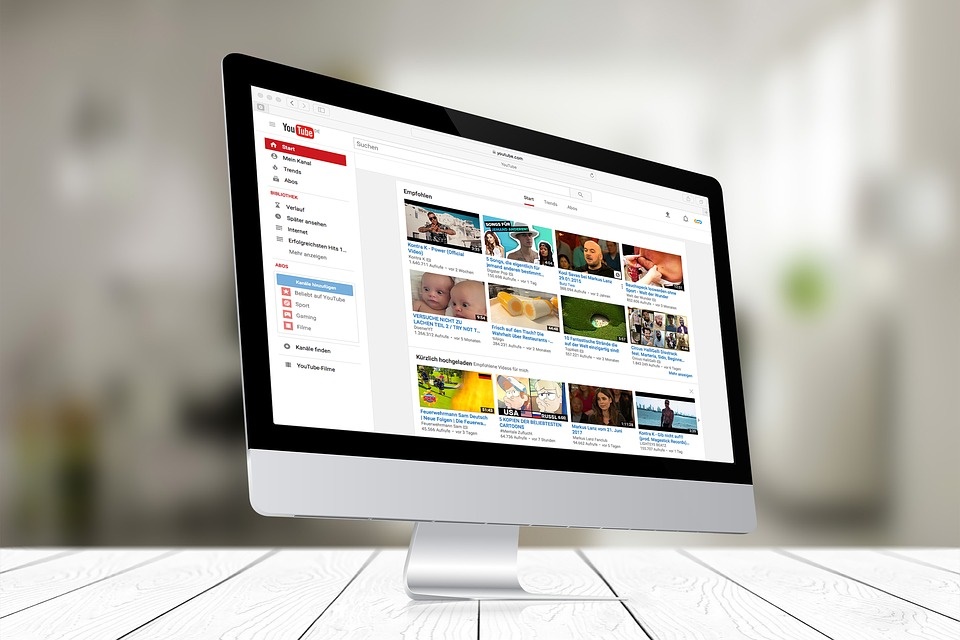 1. Plan on what type of vlog you want to create
Planning and preparing for the type of vlog you want to create is the first step and a critical one because it will affect the overall quality of the video you will create for your vlog. To accomplish this, you need to identify your topic, define your goal and know your audience. It is paramount to choose a niche that knows much about. You should also take the time to reach the topic and take note of the content, posting schedules, vlog format, and type of cameras and editing software used by other vloggers in a similar niche. You should not forget to research your target audience and determine the type of content that may interest them and their potential response to it.
2. Create the raw and unedited version of interviews
When introducing your company, it is a good idea to vlog raw and unedited interviews with industry managers, experts, and CEOs. These leaders can say very interesting things concerning the company as well as the industry in general. Besides, the interviews will further add a personal touch in your brand and express the expertise the employees possess in the particular industry.
3. Keep your video posts short
The length of your vlog should be approximately 3 minutes, but you should be sure that it contains all necessary information. Shorter videos are more likely to attract many web visitors. In case you want to cover a complicated topic that cannot be communicated effectively in a three-minute video, you can consider releasing a video series to address it.
4. Create video to explain important topic on your industry
By establishing an ongoing vlog, you can offer information or education content addressing certain important topics in your industry. In this way, you can increase your brand awareness, besides helping you connect and relate to potentially growing customers. For instance, you can create a video tutorial explaining how customers can use or set up a product offered by your company.
5. Feature customer testimonial vlogs
Including customer testimonials in your YouTube vlogging strategy is another effective way of building trust for your business. Unlike physical customers, those shopping online cannot assess all features of a product before they make a purchase. As a result, you need to give them some kind of assurance that they are investing in the best brand. When new clients show positive reviews and recommendations from real, genuine people who have interacted with your product in the past, it is easier for them to trust it. Therefore, testimonial videos offer an effective way to help web visitors make purchase decision easily and assure them that your company has a positive track record.
6. View your business by filming a "Day in the Life" vlog
Other than using YouTube vlogs as a powerful promotional tool, the video host can also help you create authority, recognition, and trust to your existing and potential customer. One way of doing this is by giving a behind-the-scenes look at your audience, showing how your company runs its operations. By knowing how you create your products and the activities happening in your company, customers may think of you as a transparent business. This approach can effectively build trust with individuals interested in your business as well as show the hard work done by your company, which ultimately boost your brand loyalty and sales.
A big thank you to George for contributing
Website:  cameraseals.com.
Twitter: @CamerAseals96
You Tube: Camera Seals