A few weeks back I shared the one piece of advice I would give to me 16-year-old sel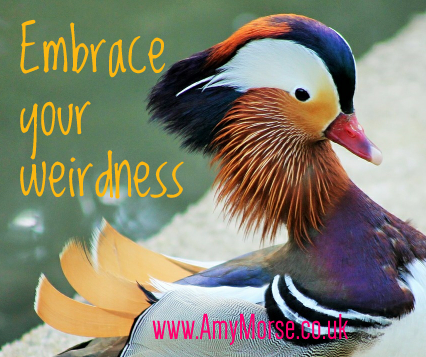 f:
Embrace your weirdness, it's what will make you interesting and successful in the future.
I posed this question to other entrepreneurs on the blog and on social media and received lots of fantastic responses back.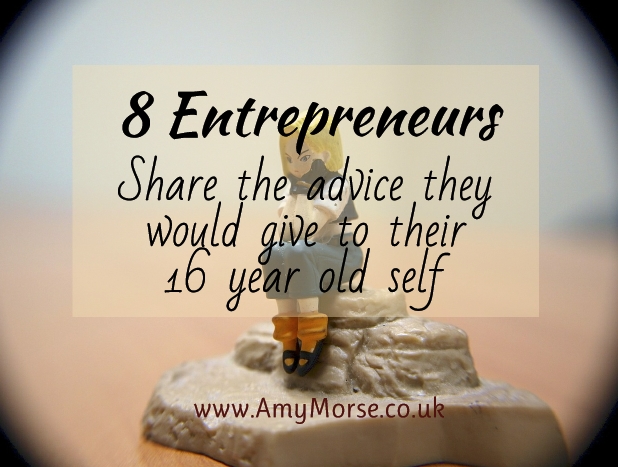 Here's 8 of the best of them:
"Most 16 year old's have all the swagger, and I was no different, but underneath I had no confidence in myself and my writing.
I'd say go for it, believe in yourself, and just do it. Don't wait for years to get writing."
"If I could tell my 16 year old self one thing, it would be to be Brave! Be brave and confident in the decisions you make, stop second guessing everything and stop worrying about what others think or say…. Just be Brave!"
"There's only one failure and that's the failure to participate"
"Don't worry about the fact that you think differently. It's ok to be exactly who you are without approval of other people."
"Believe in yourself – and don't be afraid to ask for help!"
"Don't bother trying to fit in. You were born to stand out. "
"Your thoughts become your reality"

John Bradley, Writer
"Go to more parties!"
I interviewed John, the man behind the Creme Egg, at Easter – read it HERE
In the interview the advice he shared for his 16 year old self was:
"Work harder."
What advice would you give to your 16 year old self?
---
For instant updates when I publish a new blog post, Follow me on Bloglovin'
For extra goodies and exclusive new information, join my mailing list HERE.