Thank you to Mary Kyle of Snap Happen for this guest post.
If Instagram is a key part of your marketing strategy these tips will help.
Getting The Most Of Instagram Business Profile & Instagram Ads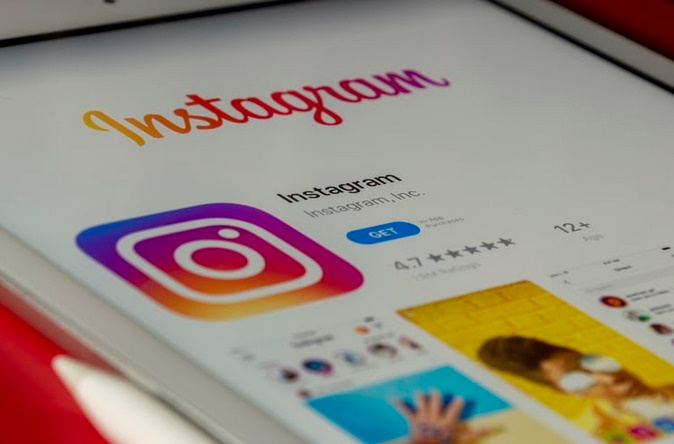 Ads are the perfect way to obtain more impressions on your Instagram posts. Your post on Instagram shows to the target audience, and impressions turn into follows, comments, likes, and even purchases. It is the perfect point for every business to run ads on the platform to gather vast impressions.
Instagram Impressions
It counts as an impression whenever you see a post or an ad on Instagram. Impressions are more crucial to obtain new followers and to increase the likes count. 
The perfect way to increase Instagram impressions for getting vast reach is through Instagram ads. It is the regular practice for every business to work with Instagram ads. It's the beginning point for any businesses that run online. You can't obtain any engagements without impressions.
Instagram Ads
Instagram ads look like regular Instagram posts, but they obtain few similarities from normal posts. The CTA(Call To Action) option presents in an ad that is not highlighted on regular posts. It allows Instagram users to land on advertiser's sites directly. 
The primary reason for every brand to begin ads is to increase their website traffic or to gain more brand exposure. If you need to obtain more viewership and impressions of your brand or business, you could begin with Instagram ads if you have an Instagram business profile.
Ads on Instagram are more effective, and 65% of the audience accepts that they use ads on the platform to discover new products.
Set Up Your Ad On Instagram
Setting up your Instagram ad is an easy thing. You could begin with an Instagram ad if you have an Instagram business account and a specific budget. 
Budget is the crucial factor in Instagram advertising. Insta ads cost , but you could get back from your ads with increased impressions on Instagram.
Here is the step by step guide to starting your first Instagram ad:
Choose a post that you need to advertise on the platform. It is highly recommended to select a post which is promoting or selling a service or product. 

Click the tap promote option under a post.

Choose where to direct the audience. Be sure to direct the audience to your website, DMs, storefront, or profile.

Then choose your target audience. Selecting "Automatic" is a perfect idea for beginners. As said before, the platform targets the people relevant to your existing fan base.

Finally, select your budget. Investing the amount for your ad on the platform is your choice. You could choose it here, whatever your amount is. You could also estimate your impression count that your amount will bring.

Click "next" to complete your payment process. 
Instagram takes a few seconds to approve your ad, after setting up the ad promotion. Get to watch the increasing rate of impressions once it is completed.
Boost Impressions On Instagram With Instagram Advertising
Now, you clearly understand what Instagram ads and Instagram impressions are. Now. It's the perfect time to combine these two factors to play your game on the platform. 
You will acquire enough impressions if you invest more money in your Instagram ads. Not only impressions, but you could also receive more likes and followers for your stunning ad post. Here's how your ad promotion is working.
Don't forget to bring a perfect CTA to your ad post. And also, a caption for your ad post is very crucial to grab the attention of audiences. Make your caption more informational about your ad post and give points on what to do next for your audience. For instance, it could be "Check my website to know more," "Check out this amazing offer," etc. 
Post Type Which Acquires More Impressions
Analyze your Insights if you need to start an ad promotion but don't know where to begin. Get "feed posts" from the "content tab" while looking at the insight feature. Here, you could get posts with the engagement rates. It's the perfect way to find a post that is acquiring vast impressions. 
If you get a post with low engagements that you would like more, that may be an excellent post for promotion. 
And also, don't promote any post, be with a perfect reason you are selecting a particular post for promotion. It might be something you need to promote any businesses or sell goods on your website.
Cons And Pros Of Ads On Instagram
The Pros are:
Develops organic reach

Guarantees more effectiveness

Vast impressions

Could acquire more clicks to your site, likes, and followers
The Cons are:
Money is the only cons of Instagram ads. But you can fix your amount. For instance, if you need to spend only $10, you won't be charged more than $10.
For the high amount invested, you could expect more impressions. The likes and followers count might vary, but it is sure to bring great exposure to your brand on Instagram. 
If you have an Instagram business account and need to get more impressions for your industry, then what are you waiting for? Make a try with these perfect ideas.
Author Bio
Mary Kyle is a content developer and marketing manager who works at Snaphappen. She has written more trending articles on social media and has experience in delivering engaging content.
Author Image