Happy to host another guest writer on the blog this week.
Thanks to Jill Phillips, a freelance writer from Buffalo, NY, for this contribution to get your creative juices flowing…
Creative Marketing Assets to Give Your Online Business a Winning Edge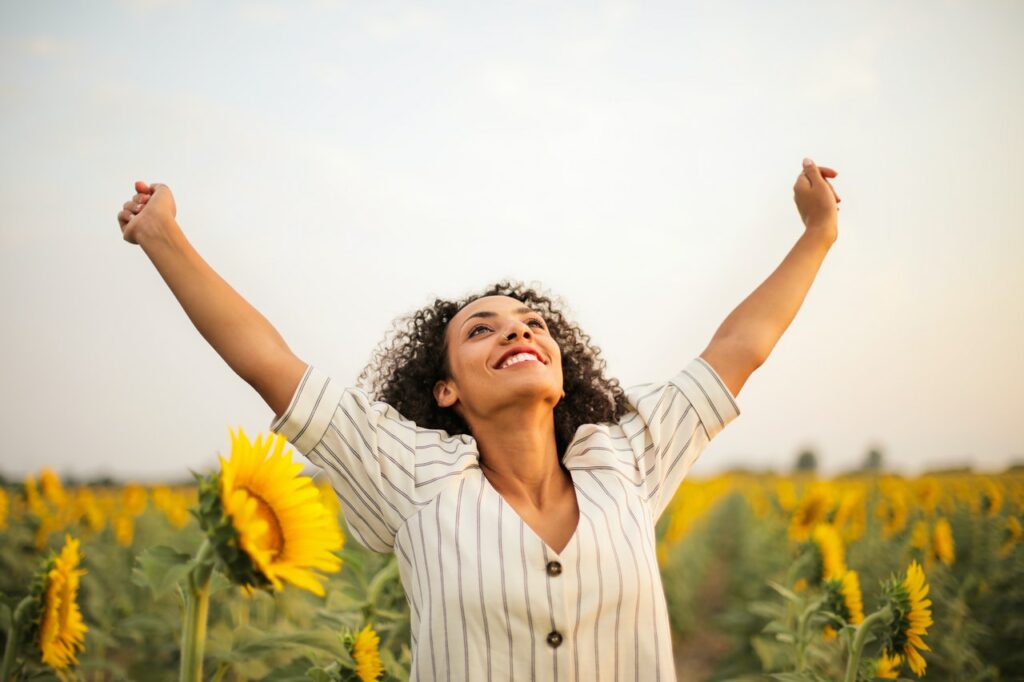 source: pexels.com
If you want to make an impact in today's competitive online landscape, you need to get creative.
Your creative marketing assets are the resources that are most likely to attract customer attention.
Whether you design valuable eBooks that guide your clients through the ins and outs of using your service, or amazing videos, the idea is to engage your audience.
Over the years, the most popular types of creative marketing assets have evolved drastically.
What started with blogging and articles has quickly evolved into entire digital courses, webinars, video sessions, and more.
Today, we're going to explore just some of the most valuable creative marketing tools and how they can give your company an edge.
Social Media Profiles
Social media profiles are among the most valuable creative tools you have for expanding brand reach.
Today, connecting with your customers means reaching them in the places where they're already spending the majority of their time.
There are about 3.96 billion people using social media in 2021. That's a huge number of potential customers.
If you're a fashion company selling to younger customers, then you might work with influencers to produce videos on TikTok or Stories on Instagram.
If you're trying to reach a broader audience, Facebook is usually a good choice.
LinkedIn is the perfect social profile for businesses selling to other professional clients. It's packed full of reputable and authoritative people in your industry.
In short, the kind of content you share through your social media accounts will depend on the platforms you use, and your target audience.
An SEO-Optimized Blog
The blog might sound like an old-fashioned creative marketing asset in a world full of social media sites and apps.
However, blogs can still be one of the most competitive resources your company has.
Through your blog, you have an excellent opportunity to showcase your position as a thought leader in your industry.
You can create a connection with your audience by answering common customer questions and addressing market trends.
A blog is also a wonderful way to strengthen your position on the search engines, so your customers can find you faster online.
With an SEO-optimized blog, you use keywords to boost your chance of appearing on the search results pages when your customers look for solutions to certain problems.
You can also use your blogs as a way to attract backlinks and references from other impressive companies in your field, building your reputation.
An Email Campaign
Email is still the most valuable way to reach your audience wherever they are.
Compared to all other marketing strategies, email gives you the most return on investment. That's because you can easily segment and customize your emails to suit the needs of different customers.
You can also use technology to automate your campaigns.
To launch an effective email campaign, the first thing you'll need is a lead page, or landing page.
This is where you convince your clients to sign up for your newsletter in exchange for a valuable lead magnet, like an eBook or a free download.
Once you've collected your list of potential contacts, you can arrange them into different segments based on their preferences, location, and other factors.
Your email campaign will give you a way to nurture customers who aren't sure about your business.
With the right approach, you'll turn them into dedicated advocates who even refer other customers to your brand.
You can even use your email software to find out which messages have the best outcomes, so you can optimize your campaigns in the future.
Podcasts and Videos
In recent years, there has been a rise in demand for content that's available in different mediums instead of just standard written text.
After all, some people respond better to information that they can see, while others like listening to it in a range of environments.
Both podcasts and videos are creative assets that allow you to connect with a wider audience.
The great thing about podcasts and videos is that you can often use the creative writing and blogging content you already have on your site to populate these new resources.
Turning a popular article into a podcast discussion or blog means it's more likely to connect with customers who don't have the time to sit down and read.
You could even pull ideas from a vision board, PowerPoint, or a series of infographics, and use that as a launching point for a podcast conversation between yourself and a co-worker.
Once you've created your content, you can release it on everything from Apple Podcasts, to Facebook.
Webinars and Events
Finally, since the events of 2020, customers have been searching for more immersive options for connecting with businesses online.
One of the most popular solutions is the rise of webinars and events, which can offer amazing value in a variety of different ways.
If you have a lot of information on a specific topic relevant to your business, like email marketing, or creative writing, for instance, you can design a webinar or course based on the insights you already have.
This is a wonderful way to showcase your skills and knowledge.
If you're comfortable working with other big names from your niche, you could even put an entire virtual event together with guest speakers you know your customers would love to hear from.
Collaborating with other market leaders improves the reach of your digital events, and boosts your chances of strong attendance.
It's Time to Get Creative
Creative marketing assets for the modern market come in a wide range of shapes and styles.
Blogging and article-based content are just the beginning of what you can create with a website and a little bit of patience.
The more you experiment with creative marketing assets, the more you'll see attention and respect towards your company starting to grow.
Don't forget to use your analytics tools to track which of your creative assets are having the most positive impact on your audience.
This way, you can ensure that you're spending your budget on the solutions that are most likely to drive results.
—
Jill Phillips is a freelance writer from Buffalo, NY. She is an aspiring entrepreneur and tech enthusiast, who loves to share her insight on various topics. When she is not writing, Jill enjoys taking photos and hiking with her dog. Connect with Jill via Twitter @jillphlps