This is part two of a two-part blog. In part one I shared 3 big compelling reasons to care about having a niche.
Before you write anything, you need to know who's reading it, so you can adapt the content and language accordingly. But this carries through to all parts of your business, because, after all, blogging for your business is a fundamental tool in your marketing toolbox.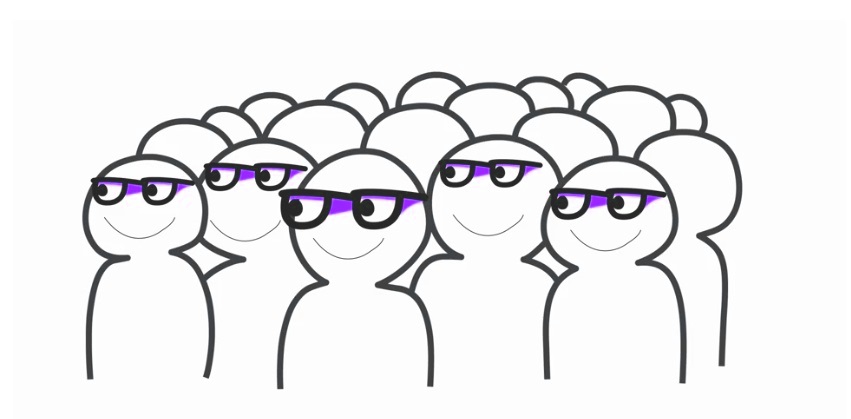 I posed two questions at the end of that blog and a quick activity.
The questions were:
How and when do you decide on your niche?
Should you have a niche from day one in your business?
I wish I had a magic wand and could give you that answer! But the truth is, you need to discover this for yourself in your own business and sometimes the only way you can do this is through trial and error.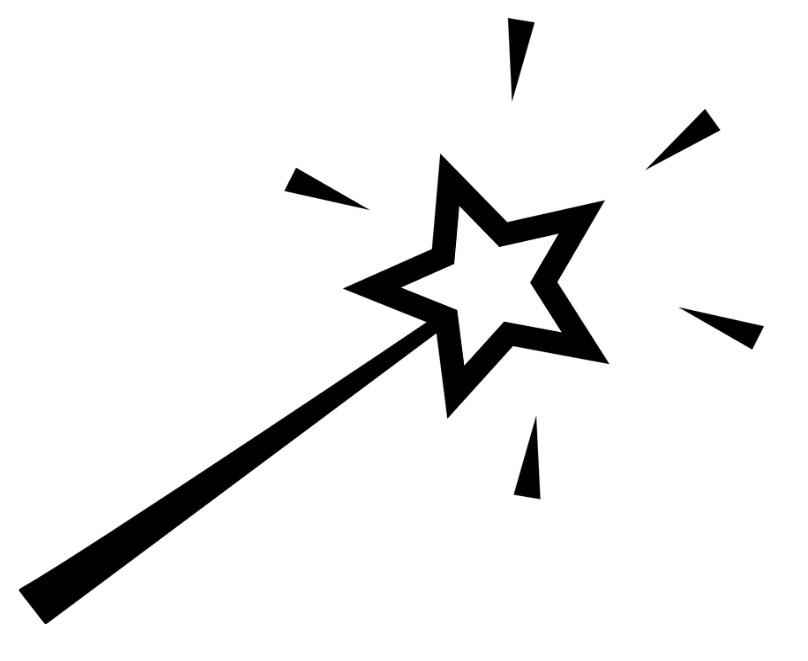 Here's two tips to help you decide on your niche:
1) Your Story Has More Than One Character
I like to think of customers as the heroes in the story of your business, and you can have more than one!
If you have different services for different client groups, have a couple of 'characters', but keep in mind, whoever they are – in a demographic sense – they will all share a similar mindset to be attracted to you and your business.
When making these decisions, businesses often get stuck in the superficial (age, social grouping, location etc.) – you need to go much deeper into their personalities, values, ethics and aspirations. Find common ground between all your 'characters' and focus on that as your 'niche'.
Once you have your cast of characters, test it out.
Use the information in all of your marketing communications, split test and measure the successes, and failures, with each character. This will help you refine it down to the core 'stars of the story' – in other words, your niche!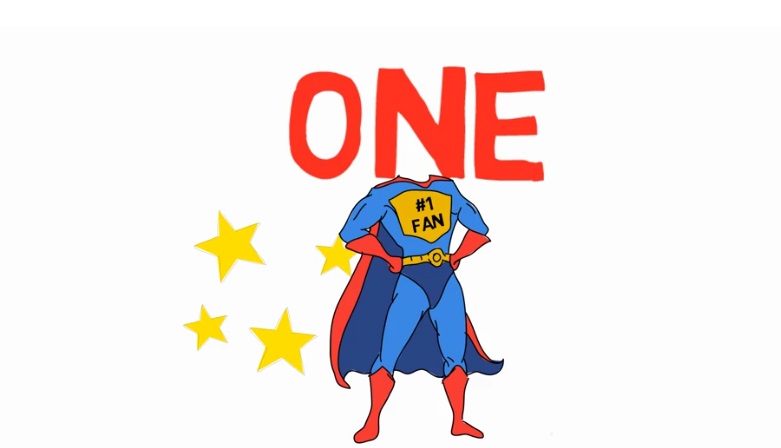 2) Who do you WANT to work with and who do you NOT want to work with?
It's your business, you get to make these decisions.
Don't be frightened to say "no" to people (trust me, it's very liberating!).
Don't be afraid to change what you do, eliminate services and products that don't serve you and your business – if it's not working, or it's attracting the wrong kinds of people, stop offering it.
I used to have a package where clients could pay a monthly subscription and I'd critique their writing. I had two clients, one paid by direct debit and hardly used it – after a while, I hated taking money from them and we cancelled it. The other client sent me stuff sporadically, all times of day and any day of the week, expecting it done the same day, then didn't pay me for months on end. In both cases, someone was losing out in the relationship.
I reaslied that the missing component was the accountability and personal contact with me, as their mentor.
Are there any products or service offerings in your business you can upgrade, change or stop offering to meet the needs of the right sort or customer?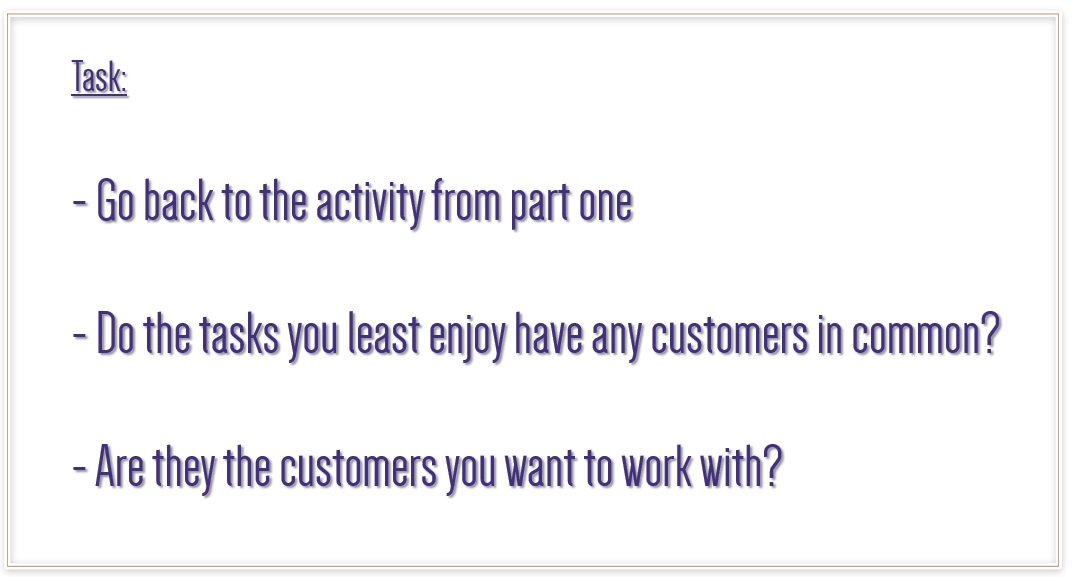 If the answer is YES:
Consider no longer offering those services. Complete any existing contracts and stop actively selling those products or services.
If the answer is NO:
You need to conduct some research with both good and bad customers and find out what motivates them to buy that product or service.
So, when do you decide what your niche is, and should that be from day one?
This is a BIG question!
When you start your business, you need to have at least a vague idea of who you serve, otherwise, what's the point?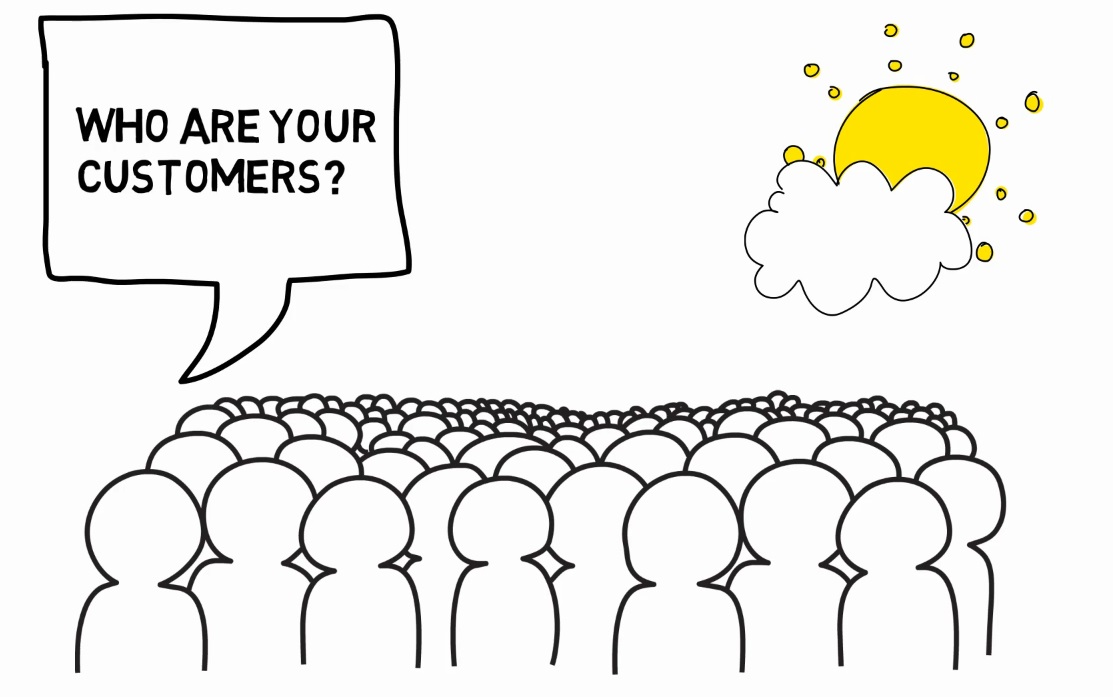 It's sensible to carry out thorough and in-depth 'Market Research' before starting a business. And I don't mean paying some agency to give you lots of figures and stats, there is so much more to it than that!
You'll have your own experience and anecdotal evidence to draw from, but don't be fooled into believing this will be enough.
You need to talk to people, test things out, read up extensively on your topic and your sector, have an idea of who your competitors are and what they do well, and not so well, so you can position yourself differently.
You can do all the studying, reading, questionnaires and surveys you want, but the only way you'll ever know what will work and what won't is to do it!
Only when to you start trading will you start to understand the nuances of different potential customers and their associated marketing techniques and you can adapt accordingly.
Use Blogging To Explore Your Ideas and Test Your Market
Exploring ideas publicly on your blog is a great way to get some direct feedback from your potential customers.
You can ask questions in the content itself, or you can test what appeals to people by producing a variety of content in your blog.
Write some short articles, some long, include videos, images, audio. Use the analytics to see what blogs are proving to be popular, but also track your Social Media likes, shares and comments. This will give you a flavour of popular content, so you can produce more of that and less of the content that doesn't engage or appeal.
All research really is, is learning through doing, testing and trying things out. Your blog is a transparent way to do it.
---
For instant updates when I publish a new blog post, Follow me on Bloglovin'
For extra goodies and exclusive new information, join my mailing list HERE.
I only send a newsletter monthly so I won't spam you, I promise!