I responded to a Facebook comment recently; an entrepreneur I know asked what the benefits of blogging were.
After a small, exasperated, internal scream – I started this post…
Writing about something is my go-to response!
There are so many reasons to blog…
That's just one reason to blog – 'to get things out of your system'…
I've written many times on the benefits of blogging for your business, but I thought it was about time I wrote this list of reasons.
This is a biggy, folks, so sit back and get comfortable!
Please feel free to add to it in the comments if you have any other ideas:
Amy's
Massive List of Reasons
Blogging Can Benefit Your Business
1) Get it out of your system
Blogging is a great way of publicly and unequivocally making a point you are passionate about. It's OK to be controversial too!
2) Cathartic
It feels good to say it, to feel heard and share your voice with the world.
3) Finding Your Voice
I received the greatest compliment recently. A perfect stranger greeting me like an old friend because, despite us having never met, she felt she knew me from reading my blogs. She recognised my voice in my writing.
4) Authenticity
Showing a little of yourself. Showing your vulnerability. Telling your story. These all help to build up an authentic picture of you and your business. People will get to know, like and trust you by what you say online.
5) Google friendliness
Blogging is the biggest thing, by a country mile, you can do yourself to boost your findability on Google. This is one of the top reasons to blog, but blogging is not an exercise in creating the internet!
By blogging regularly, you keep your website active – otherwise, be honest, it would probably stay static. You are also filling your website with all the juicy 'Keywords' Google needs to find content. In other words, the things people type into search engines like Google to find content. Your blogs will naturally include these words if you write with your audience in mind.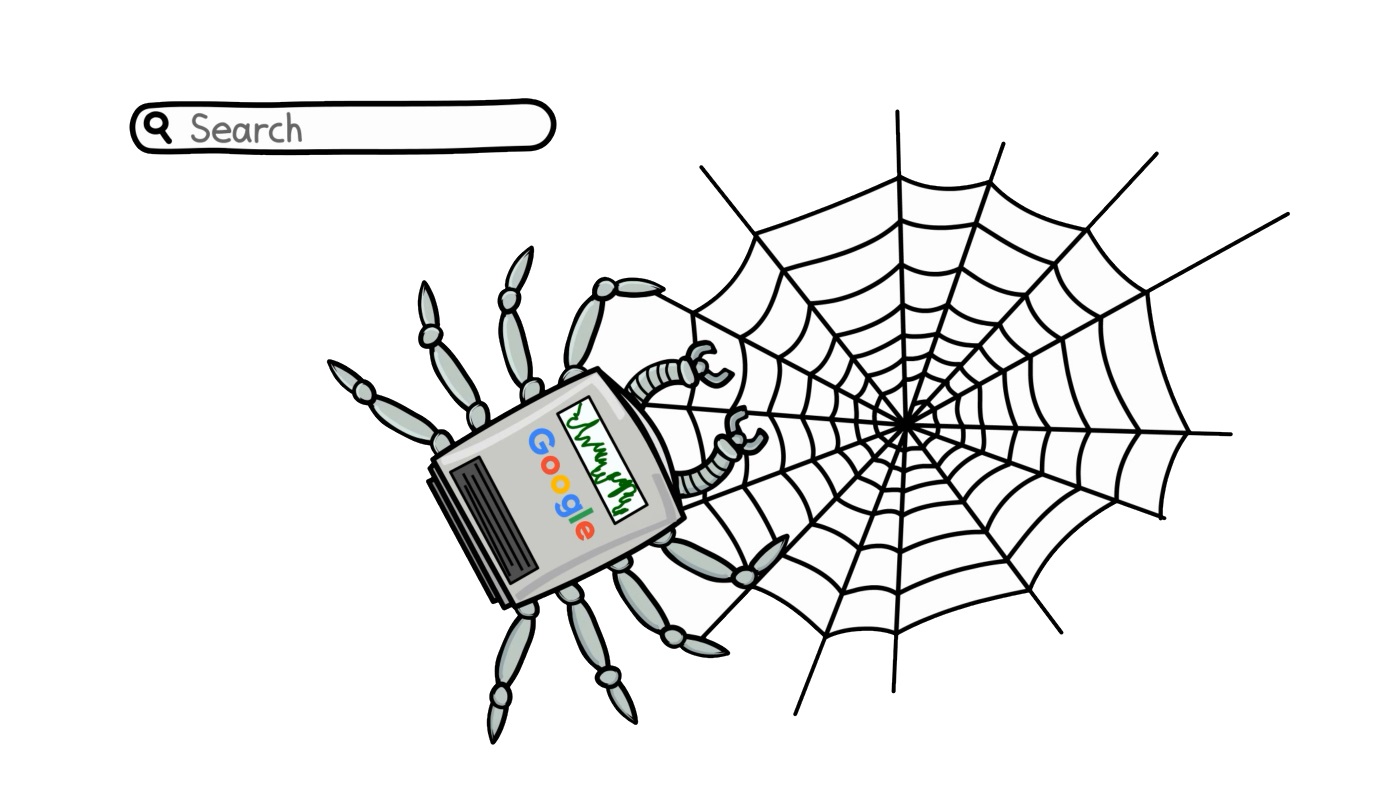 6) Continuous Professional Development
Working for yourself is a constant learning curve. Too often we neglect our own personal and professional development. Blogging is a great way to push your boundaries, learn new skills and communicate articulately.
7) Researching your audience
Use your blogs to share ideas, reasons behind decisions, to test content on your audience and use the analytics to learn who is reading your blogs and why you appeal to them. It's a great way to start to build up an accurate profile of who your ideal customers are.
8) Experiment with variety
I'm a writer, so my go-to communication choice is writing.
I like written blogs and help my clients to write well for their business, however, blogs can also be Vlogs (Video Blogs).
They can be long, short. Stories. Poems. Pictures. Graphics. Audio/Podcasts. We all consume information and learn in different ways and variety will help you find what works for your style and what your audience enjoys. Experiment. But always have your content on your website. If you rely on someone elses platform you lose control of it and it's difficult to convert.
9) Intellectual Property
You created it, you own it. It's your 'Intellectual Property' which has an intrinsic value.
10) Creating Information Products
Information has value and your blog is a great place to start. I've turned blogs into  books, talks, workshops… Get creative with your intellectual property!
11) Express your opinion
It's OK to be controversial sometimes. Very few of us set out to deliberately upset others but no business has succeeded by trying to please everyone. Share the reasons why you hold particular beliefs. It's OK to disagree with people and can be a powerful platform to really make a difference to something through the work of your business.
12) Share and Stand by your values
As above, if you have values behind your business, don't be afraid to express them.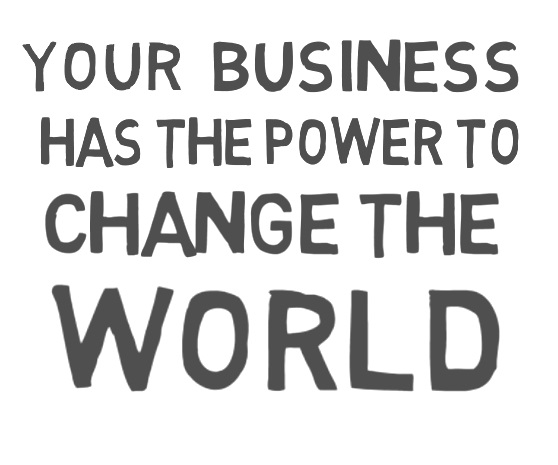 Stand for something! Become an authority on the subject. Be an ambassador for a particular point of view. Help others to understand the reasons behind why you do what you do.
13) Open Up
The fewer boundaries you have, the deeper connection you will make with the people that want to be part of your world. Share a little of your vulnerability and you'll win over the hearts and the minds of your customers.
14) Express Yourself
Self-expression is a powerful and freeing thing. Embrace it!
15) Show Your Style
Blogging is one of the simplest ways demonstrate your style, expertise and share knowledge. Your brand is more than just a logo, it should reflect your personality and style. Your blogs build up this picture over time.
16) Authenticity
Be yourself! Show your personality. Allow readers to look behind the scenes of your business so they can get to know, like and trust you.
17) Improve Your Writing
The more you write, the better you will get at it. However, there is only so much improvement you can do with practice alone. You need Feedback...
18) Get Feedback
Readers will soon tell you if they like or dislike what you've written, and some will also point out your mistakes (surprisingly useful, once you get over the embarrassment!).
19) Social Media
You never run out of things to say on Social Media if you blog! You will always have your own content to share.
20) Give People Something to Share
Make sure you have social sharing buttons on your individual blogs that allow people to share your content.
Your blog fans become an extension of your marketing team and will propagate your content for you by sharing and resharing across their networks.
21) Something You Can Share
When I'm talking to potential clients and contacts, I'm often asked the same things. If I can answer people's questions by simply sharing blog links with them, we can get straight to the nitty-gritty of what they really need help with and I waste less time repeating myself!
22) Soundbites
Writing your own blogs means you often write your own little nuggets and soundbites. You can pull out these quotes and use them in other areas of your business. Add those snappy soundbites to your leaflets, create quote images to share, spruce up your website copy. Re-use your own words shamelessly and repeat your messages so they are memorable.
I wrote in a message to a client once "Just call me Amy, Queen Of Blogs…" – I've since adopted it as a hashtag and I love being talked about as the 'Queen Of Blogs'. It all helps to boost my profile as the go-to blogging mentor for businesses.
23) Focus
Develop healthy habits such as; discipline, commitment and focus. You can process ideas, organise thoughts and concentrate on your priorities.
24) Improve Your Writing
Being able to communicate effectively in writing is a key skill in business and in our digitally connected world. It can impact so many parts of our lives.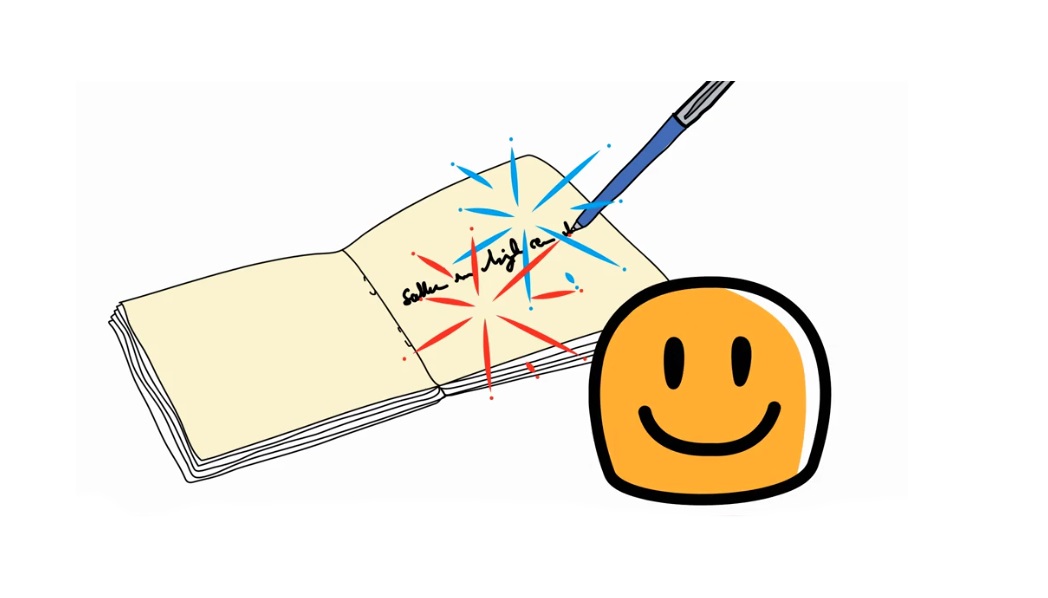 25) Accountability
By writing in a public forum you are making a commitment to do something. If you say you're working on something on your blog, you feel a responsibility to actually do it and not get distracted. My first blog was driven by the need to be accountable while I finished and published my books.
26) Showcase Someone Else
It's a lovely thing to host someone else on your blog. It saves you having to write content for that 'episode', it builds relationships with others and it allows you to increase your reach by accessing other people's networks.
It can be a bit of legwork to get people to do it, however, and sometimes you may have to chase people. Don't rely on it for your schedule, think of them as bonus content.
27) Find Your Niche
You can do all the desk research in the world, but eventually, you just have to give it a go. Experimentation and measurement are a great way to find your niche.
28) Discover Your Creativity
Many of us believe we are not creative. This is fundamentally untrue. We are all creative in some way. You started your own business, how much more creative can you get?
Creativity isn't just about the ability to draw, or sing, or write. Creativity is essentially just problem-solving. And a business is there to solve a problem. Some of us have a more analytical approach or 'are better with numbers' but that does not mean you aren't creative. You are just creative in other ways. However, once you get into the writing habit, you might just surprise yourself! You'll unlock that inner creative spirit that you left behind with your childhood!
29) Research, Just For The Joy Of It
Writing a blog gives you reasons to research different topics. Research something that fascinates you, and your blog is a perfect vehicle to share your findings.
30) Better Research Skills
By researching information for your blogs you will also develop your own researching skills. You can be a more systematic and organised researcher and Pinterest is a great (and little known) tool to curate your research.
31) Meeting New People
Blogging allows you to meet new people in the real and virtual world. There are communities of bloggers out there all ready to support each other.
32) Get Noticed
…For the right reasons! Be noticed as an expert and an influencer in your field. With thousands of new websites created every day it's easy to get lost in the noise. Blogging keeps your web presence regular and consistent and gives visitors something valuable to read when they get there. Ultimately, that all helps to sell your products/services.
33) Money
As you grow your blogs over time, it can pay for the time you spend on it through affiliate links, adverts, paid downloads, eBooks and sponsorship, etc.
I'm regularly approached by businesses willing to pay me to host them on my blogs so they can link back to my website and get a Google-Boost!
34) Conversions
The only way you will 'convert' likes and follows into business is to entice people into your virtual shop, so you can collect their contact information or they can get in touch with you directly.
35) Conversations
Creating talking points. Responding to comments, shares and likes are all opportunities to open up a dialogue, start conversations and build relationships.
36) Inspire and Influence
It's rewarding to know that you have made an impact, that in some small way, you have made a difference to someone by giving them the information and help they need.
Of all these reasons, the ability to make a difference to someone is one of the most important for me.
37) Being Concise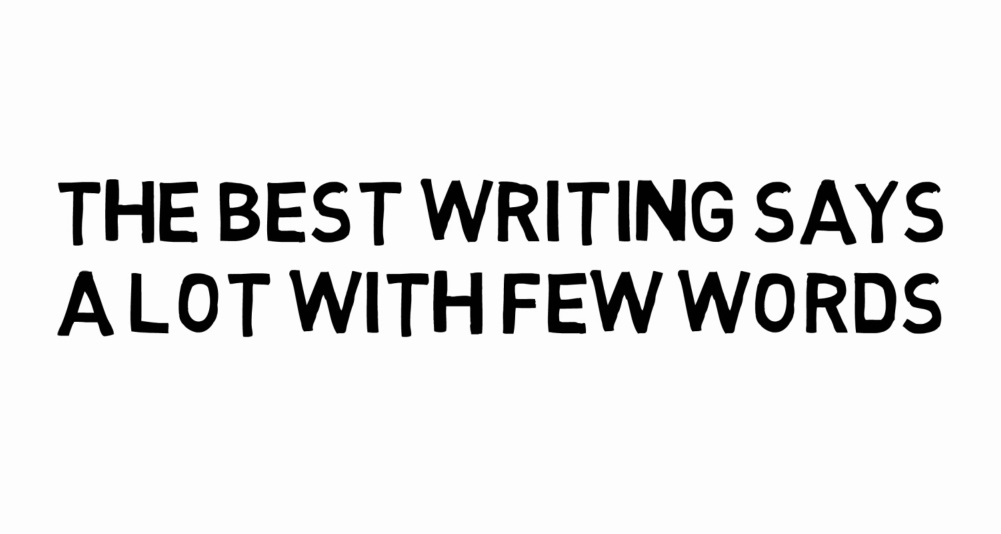 (However, the irony is not lost on me that this is possibly one of the longest blogs I've ever written!)
38) See The Person Behind The Business
We all want to see the human side of a business. It helps us to relate to it and builds up our trust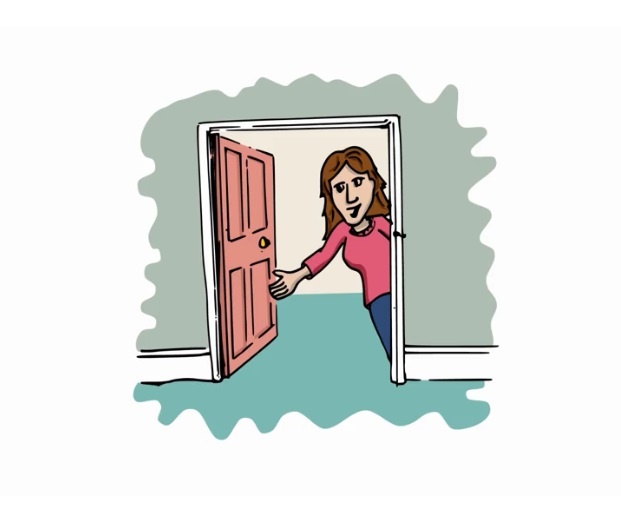 39) Personal Journaling
Related to the cathartic reasons for blogging, journaling is a lovely way to track our own progress and share our struggles and successes and…
40) …Be Heard
We want to feel that we have been heard. It's good for the soul!
41) Therapeutic
Being heard. Telling our story. These are all therapeutic reasons to blog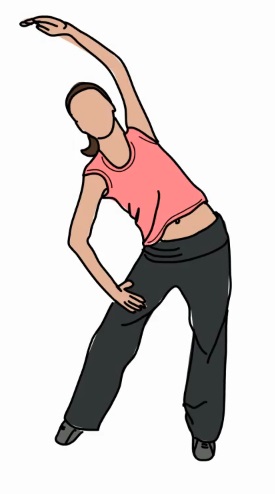 42) Educational
Perhaps you need to educate your audience in the use of your product or service? Or educate people so they appreciate the need for what you do?
A series of blogs is a great way to help people along their journey towards buying!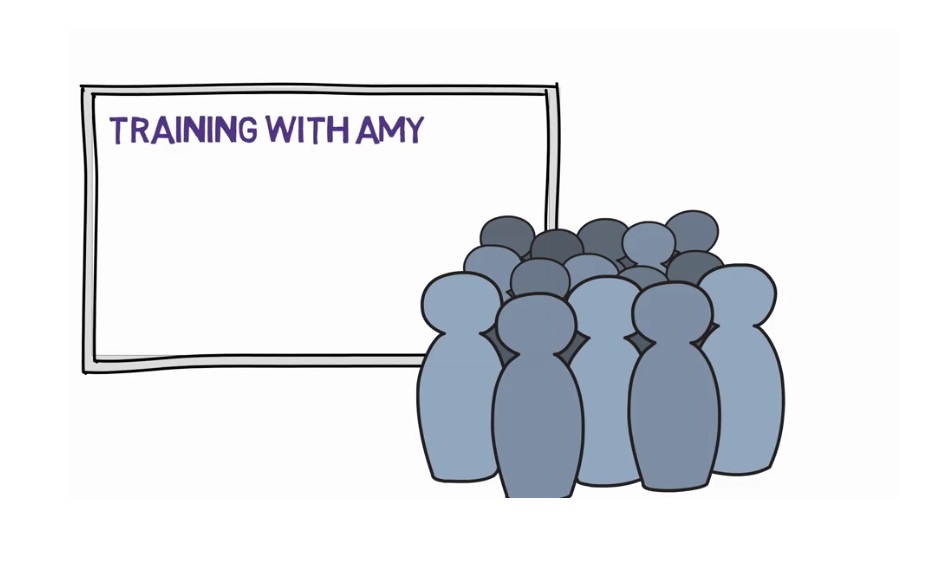 43) Celebrate Successes
Your blogs can be a great way to celebrate things that have gone well in your business. It all helps to raise your profile and grow your brand and status.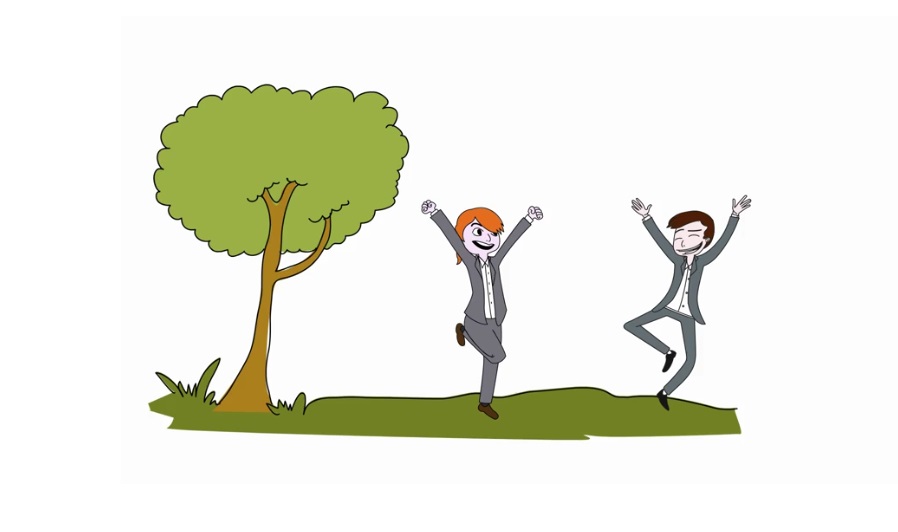 44) Something to Include in Other Marketing
Blogs make great newsletter content! People will only open and read an email if it's helpful and not too salesy!
45) Something to Give
Develop a reputation for being generous with your knowledge and that generosity will be revisited on you. Think of it as a Business Karma!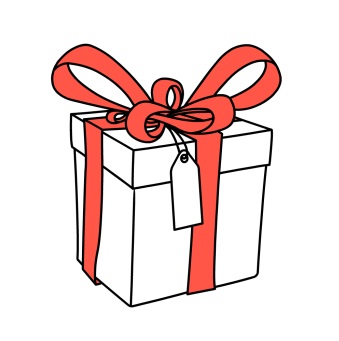 46) A Taster
If you have ever been to a food festival or farmers market, you'll know that the stalls with the free samples are the ones that are the most popular! Your blog allows you an opportunity to give away free samples of your service, your knowledge or your products so people can 'try before they buy'.
47) Progress Tracking
You can look back on your old blogs as your business grows and see how far you've come!
48) Demonstrate Your Expertise
Grow your influence in your sector by demonstrating your expertise in your niche through your writing.
49) Tell Your Story
Your story can move, motivate, influence and inspire others. Tell it. Tell it your way and in your own words!
50) Instant Gratification
It's quick, it's instant. You can set your words loose into the wild, right now, today. That can be very motivating!
51) Your Own Magazine
Ever fancied writing your own magazine? Well, your blog is your chance to do exactly that. You get to be the editor of your own online magazine and reach out to your inner journalist!
52) It's Fun
Last, and by no means least, my favourite of all the reasons to blog. Simply for the sheer pleasure of it, because blogging is fun!
Am I missing anything?
What are your favourite reasons for blogging?
---
For instant updates when I publish a new blog post, Follow me on Bloglovin'
For extra goodies and exclusive new information, join my mailing list HERE.
I only send a newsletter monthly so I won't spam you, I promise!