Did you do the Big Plastic Count last week?

My results are in!


I'm disappointed that ONE place is responsible for the vast majority of plastic waste in our house. And they are a B Corp organisation! Partly why I favoured them over Hello Fresh for our meal boxes.
OK, so it's lots of tiny sachets that cumulatively squish into a small carrier bag. But I'm still annoyed about it!

NONE of that is 'recyclable'.
But, that is also not the point because when we are fobbed off with the epic greenwash that is 'recyclable' this is what actually happens…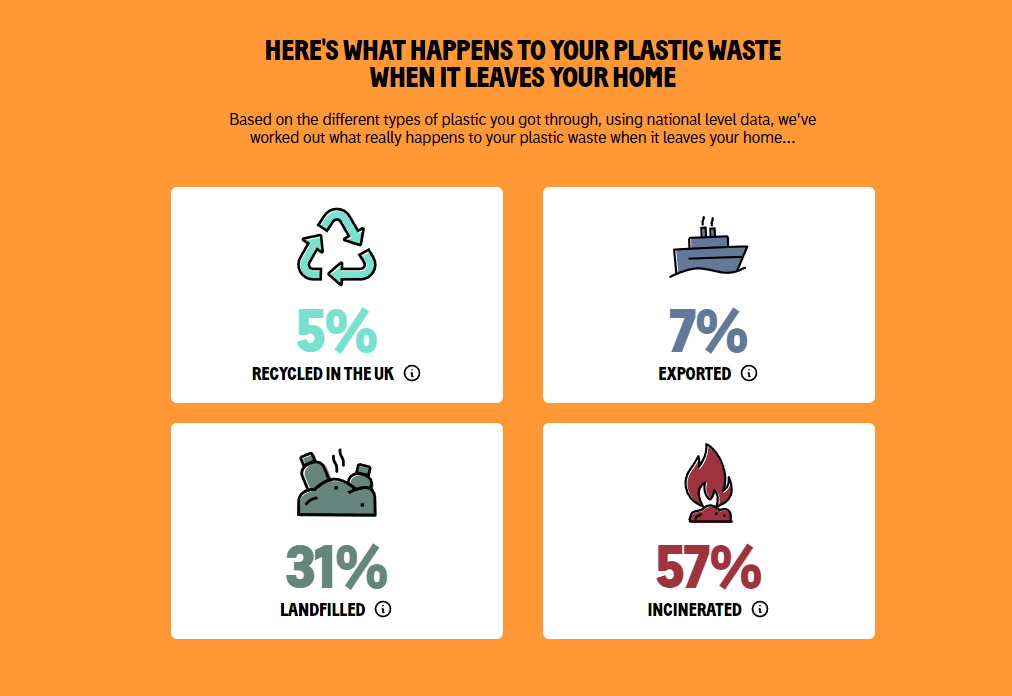 I am heartened, however, that our efforts to reduce plastic waste at home is reflected in this result.
Overall, we had hardly any plastic waste in most categories, but there is one obvious source for the majority of our plastic!
I decided to call them out on Twitter…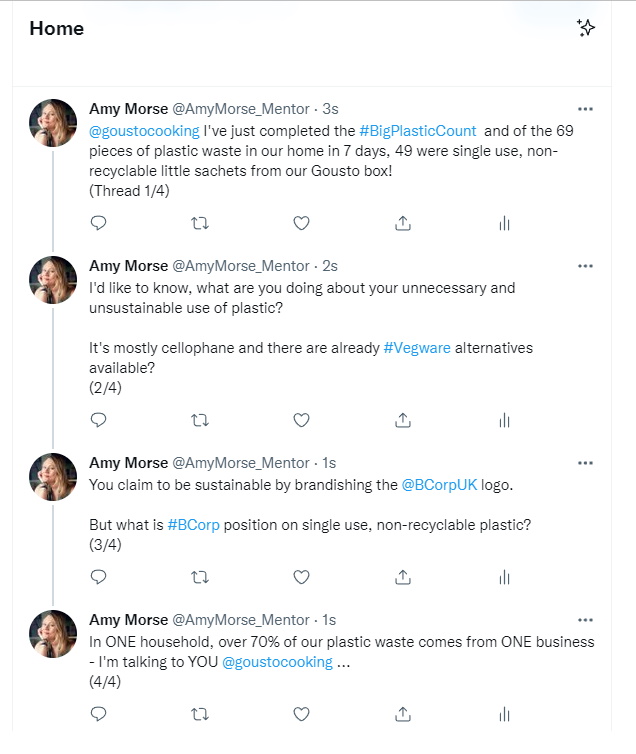 They did reply, but it doesn't really answer my questions…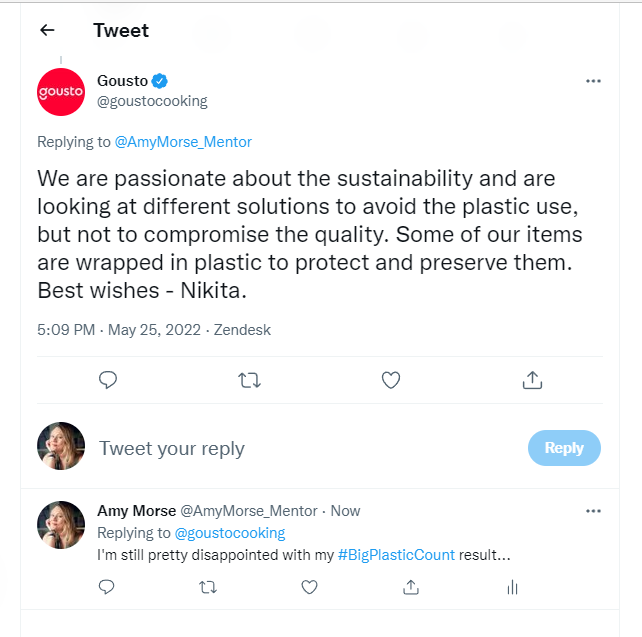 It's especially annoying as Gousto has effectively replaced most of my supermarket shopping since I started my year without supermarkets.
Aside from supermarkets perpetuating our unsustainable and broken food system, my reason for boycotting them is the excessive single use plastic packaging!
Can you live with less plastic?
At the end of the Big Plastic Count submission process is a PDF guide 'Living With Less Plastic'.
Even if you didn't manage to do the count this year, it's worth reading: Living-with-less-plastic-handbook.pdf (thebigplasticcount.com)
I still have more work to do to achieve a plastic free bin/recycling box…
What about you?
Were you surprised by your plastic count? In a good or bad way…?