There are many challenges businesses face when it comes to blogging. Over the past few years, I've developed something of a reputation locally as 'the blog lady'.
I'm a trainer, mentor, blogger and author but people know me because I'm often talking about and training small businesses to blog.
I've probably heard every possible reason why people find it a struggle to blog for their business.
Why People Struggle
I'm not in the business of trying to persuade people to do something they really don't what to do, can't see the benefits of, or would rather employ someone else for.
However, for those that do want to blog for their business (or are being told to blog by their boss), who have the will, but for whatever reason are struggling with it, I'm here to help.
If you want to do something well, get help.
I was curious to see what the most common challenges were for people.
There were my own ideas, but I wanted to test them out on my audience.
I created a quick and simple survey, just 4 questions, to get an overview – find the link at the bottom.
Our Survey Said…
Of those that responded, most have a blog for their business.
But having a blog and using it are two different things!

There are many reasons why a business might choose to start a blog, but starting and maintaining momentum have their own challenges.
I thought about every reason I'd ever heard and started there, with the option to add other things to the list I may not have considered.
Here's what people said: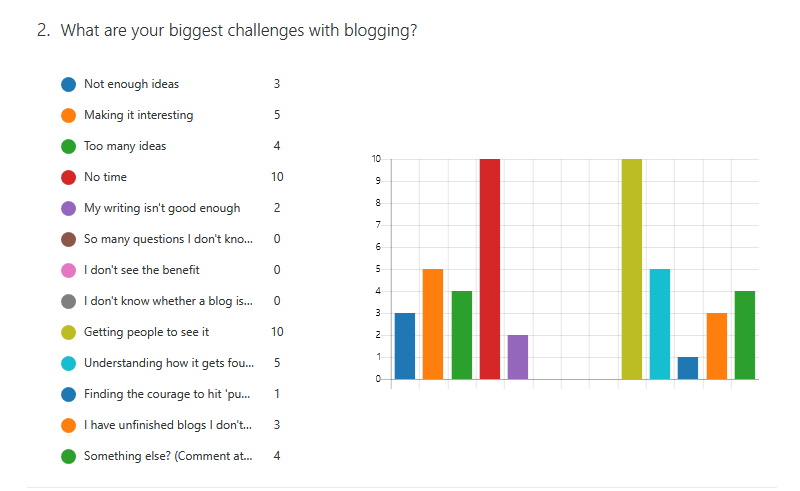 Unsurprisingly, the most common response was 'No Time'.
Time Vs Priority
I get that, I really do.
I have thousands of ideas, and I like writing and even I struggle sometimes.
Counterintuitively, especially when work is quiet and I have plenty of time, I often have no motivation or enthusiasm for it!
But we can also say we have 'No Time' about absolutely anything!
"I've no time..
for the gym…"
to finish that project…"
for a holiday…"
We all have 24hours in a day.
Time is the one thing money can't buy – you can buy other people's time to do things for you – but ultimately, we're all bound by our own mortality and the laws of physics!
When we say, "I've no time for that", what we're really saying is, "That's not a priority."
Time and priority are two sides of the same coin.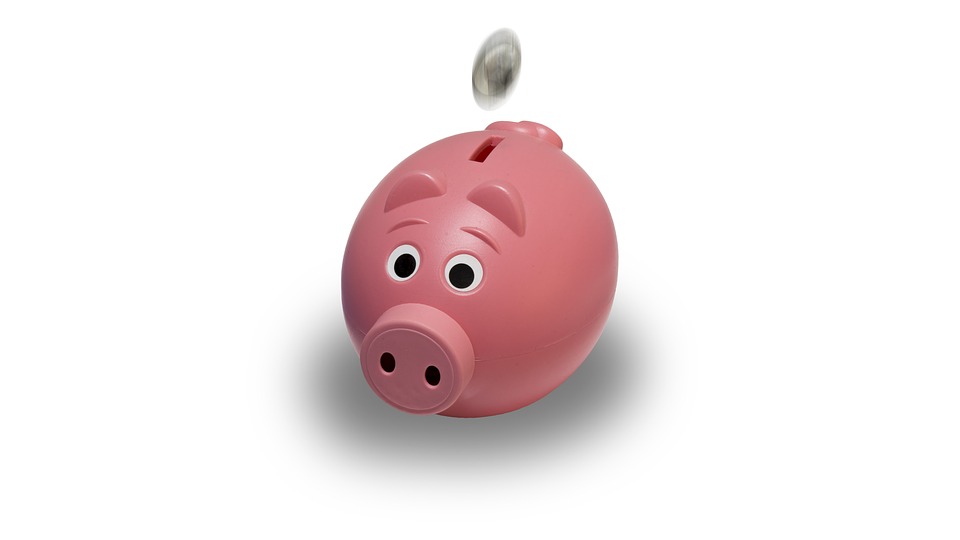 If you genuinely want to do something 'finding the time' means 'making it a priority at some point'.
These time management tips apply to anything, not just blogging and content creation:
Block time out in your diary well in advance

It's better to block several small chunks of time in a week, than a big block in the month

Respect that time and try not to use it for anything else. If it's unavoidable, replace that time somewhere else in your schedule.

Show up with intention and a positive mindset

Bloody do it (whatever 'it' is!)
Getting stuff done is 20% motivation and 80% dsicipline!
That's how millions of us can get up every day and go to jobs we hate – because we are disciplined!
That said, I'm all about avoiding things you hate (that's why my business is 'Learn To LOVE Your Words') – that's the beauty of being self-employed, you can make those choices.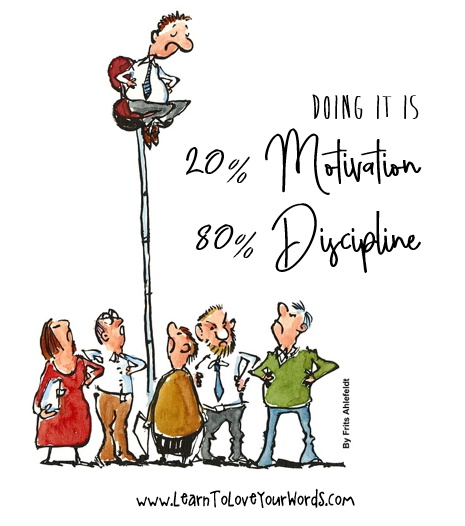 If you really HATE blogging, you're in the wrong place!
If you want to do it, try those tips.
When you show up on the day, with a positive attitude, don't put yourself under pressure to write a perfect blog in that 30-minute gap over a coffee!
Writing a quality piece of content will easily take you 2 to 3 hours.
That doesn't mean all 2 to 3 hours must be in one sitting!
Show up with the intention of making inroads.
Do 'blogging related activities'…
That could be:
Blogging Related Activities
Reading blogs or books for ideas
Watching TED talks/YouTube videos to inspire you
Going back through your notes and making a start on some ideas you've already jotted down
'Thinking Time' – just breathing and thinking, allowing your mind to wander and seeing what ideas crop up.
Going back to your drafts and working some more on that blog you started writing last week.
Editing and scheduling an unfinished blog
Refreshing and updating an old blog
Finding a popular update on your Social Media channels and expanding on it as a blog
Brain Dumping a load of ideas onto a big bit of paper
Splurging, freewriting, writing unintentionally. Just writing what comes out of your brain, no matter what that could be, and letting rip in the privacy of your own hard drive or notebook!
How to get people to see my blog
The next most common of the challenges was, 'Getting people to see it'.
My response to this is, you can't 'get' anyone to do anything – but you can help them to see it by sharing it widely.
What you can do is develop a system and get into the habit of sharing your blogs in multiple ways.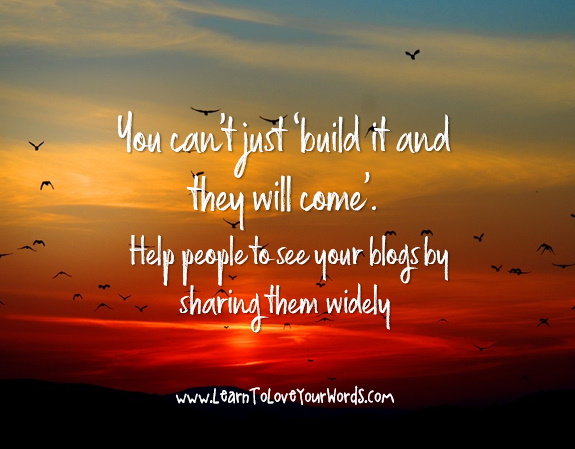 Here are a few ideas:
Optimize it for Google (SEO = Search Engine Optimisation) – Talk to me about learning simple SEO techniques
Share and schedule across your Social Media channels, multiple times, with different updates and in different groups
Add a link to your newsletter
Use it as a resource to help a contact – I often talk about a concept with someone then email them a follow up to a link for a blog on that topic
Agree with your business friends to share each other's content
Make sure you have your website on all your correspondence
What do you think?
I'd still love to hear what people think about this topic, and I'd be interested to see if people's challenges change over time.
To share your opinion, complete the quick survey here:
---
What are your challenges with blogging?
Book a FREE 30-minute Inspiration Call with me and together we can overcome them!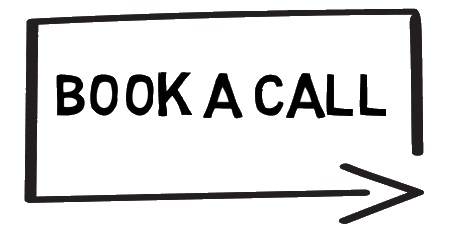 ---
For instant updates when I publish a new blog post, Follow me on Bloglovin'
For extra goodies and exclusive new information, join my mailing list HERE.