Featuring a guest post this week on cyber security and the measure you can take as a small business to protect yourself…
Why Hackers Are Targeting Start-Ups and How to Protect Your Young Venture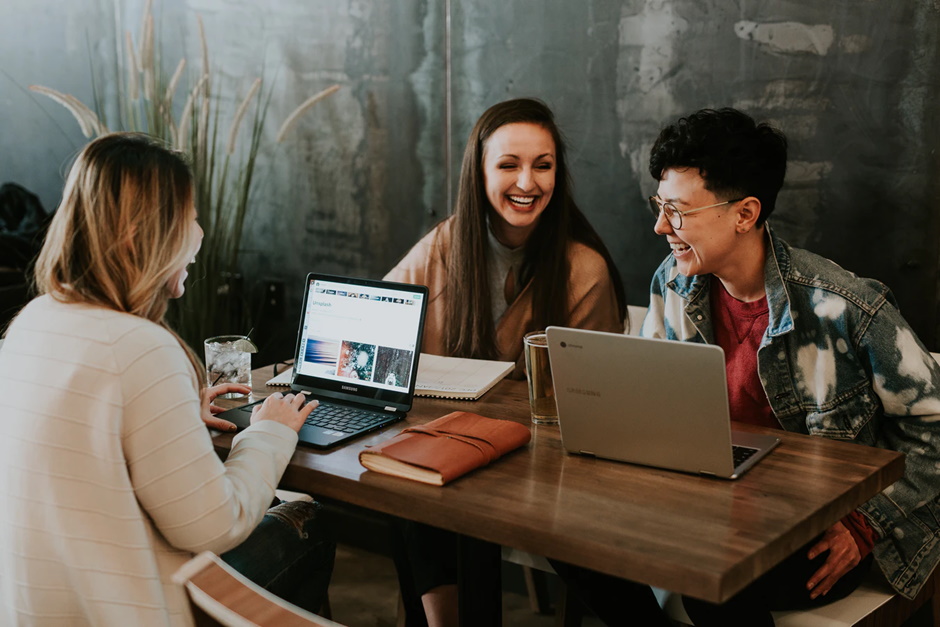 image from unsplash.com
In August 2013, Yahoo! was hit by a cyberattack where over 3 billion user accounts were hacked. The fallout from the biggest cyberattack to date is estimated to have reduced the company's value by $350 million when it was finally bought by Verizon in 2017.  Since then, incidents of cyberattacks and data breaches seem to be dominating the news cycle.
In most cases, high-profile breaches such as Yahoo! will dominate the headlines but its start-up companies and small businesses that are most vulnerable. Smaller businesses seem to be a favorite target of high-tech villains. Large businesses are increasingly dedicating more resources to and becoming savvier about cybersecurity and as a result, cybercriminals are turning their attention to smaller businesses.
Common Cyber security Threats
The vast majority of start-up entrepreneurs and small business owners believe that their businesses don't have anything of value to steal and, therefore, can't be the target of cyberattacks. Well, this is simply not true. Start-ups have a lot to protect including customer information, reputation, brand, and intellectual property. Here are a few cyberthreats start-ups should be concerned about.
●       Phishing. According to a 2019 Internet Security Threat Report by Symantec, employees in smaller companies have a higher likelihood of being targeted with phishing attacks email malware compared to their counterparts in larger organizations.
●       Malware. Small businesses are commonly targeted by malware attacks. Malware attacks can cripple your start-up's systems or render them useless. Forbes predicted a 300% increase in ransomware attacks in 2020, mostly targeting small businesses.
●       Data Breaches. Any incident that exposes confidential or protected information can be described as a data breach. Data breaches may involve the loss or theft of passwords, email, or credit card information.
On average, a business will incur $200,000 in losses after a cyberattack. These costs arise from issues such as downtime, sustained system outage, cost of any data that may be lost, ransoms, and potential lawsuits. Data from the US National Cyber Security Alliance shows that 60% of small businesses that suffer a cyberattack go out of business within half a year. Here are a few cybersecurity tips to help you avoid these consequences.
●       Risk assessment. A vulnerability assessment will help you identify, quantify, and prioritize the risks and vulnerabilities in your system. You will be able to isolate recognized threats and threat actors as well as the likelihood that these risks will lead to loss or exposure.
●       Cyber security training. Training your employees on cyber security best practices is essential. There is a growing number of cyberattacks that are directed at the employees' lack of awareness today. Having employees who are unaware of the various threats out there makes your start-up more vulnerable.
●       Outsource IT services. Many start-up entrepreneurs don't have the resources to optimize their business for cyber security. Outsourcing your cybersecurity functions to a company that specializes in IT security gives you a convenient and reliable way to protect your start-up's data.
●       Create a backup. A good backup strategy is essential for cyber security. Backup provides your start-up with a way to restore lost or destroyed data. In the event of an attack, you can quickly restore your data and get back to business.
●       Use a VPN. A VPN is one of the most effective ways to guarantee online privacy and anonymity. Secure VPN connections can help prevent DDoS attacks and provide an added layer of protection against various online threats.
Cyber security continues to occupy an expanding slice of conversations in the business world. With almost half of cyberattacks targeting start-ups and small businesses, these enterprises are most vulnerable to cyberattacks. But despite these statistics, a lot of start-up entrepreneurs believe that their businesses are too small to be targeted. This failure to recognize potential losses is perhaps the biggest cybersecurity risk facing start-ups.