When you work for yourself, one of the toughest challenges is staying organised.
There's no boss breathing down your neck, giving you 'that look' and no job description setting out your responsibilities. You must be disciplined to get things done.
In my attempts to be organised, I regularly visit Paperchase (I had vouchers for Christmas – my family know me so well!).
It's brightly lit stores, filled with gorgeous stationery, promise style, finesse, and the ability to magically be super organised, with their range of notebooks in different designs and sizes. Lined or plain pages, sticky notes, diaries and list books.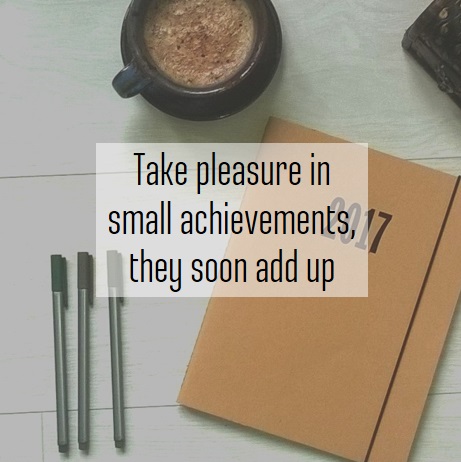 Being Organised with Notebooks
I have notebooks for multiple purposes.
For example, a 'day-to-day' book, a brainstorming ideas 'Creative Journal', 'Free Writing', 'Business Planning' and 'Book Marketing' notebooks.
Their home is a flowery filing box on my desk.
The problem is, thinking ahead about the spaces to fill in my day when I'm out, and which books to pack.
A perfect excuse to keep buying notebooks – however, if I'm honest, it is a faff!
My day-to-day book fills with to-do lists, as if writing the same thing down over and over will somehow magically get it done!
List pads too – daily planning lists (so, I know which notebooks to pack!). Checklists for content sharing, lists of marketing ideas, lists of content ideas,  lists of useful hashtags and lists of people I need to email.
Endless bloody lists…
Analogue or Digital?
My dad once called me "An analogue person in a digital world".
In many respects, it's true.
I got my first smartphone in 2015.
Call me old-fashioned, but I love a proper clickety-clack keyboard (but I still prefer pens!).
The visceral experience of handwriting is lovely.
Many well-meaning people recommend apps, list software and websites – but the truth is, I like writing with coloured pens, I like shelves full of gorgeous notebooks, and I don't entirely trust technology.
I can control my notebooks and pens – I can't control my phone battery, or not getting a wifi signal, or a website being down for maintenance or forgetting passwords.
Books are solid, reliable, dependable and beautiful.
And lists are somehow comforting, alluring me with the illusion of being organised.

So how do I reconcile this weird little fixation I have with lists and notebooks?
Two Notebook and List Based Organising tools:
1) A useful analogue world tool from the digital space is 'Bullet Journal'. 
The basic concept is, particular bullets for particular activities listed in your notebook, then update and carry them forward as you go.
My own doodles act in a similar way, with lightbulb doodles for ideas, lips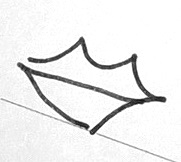 for people to talk to and envelopes for emails.

2) The most positive and motivating list is a 'done list'.
Our days fill with immediate things, i.e. an email, the phone rings, a prospective client messages through Facebook or Twitter, a great writing idea deviates you and you must capture it before it flutters away…
None of these small activities is on your to-do list, however, they are important progress towards those bigger to-do list items.
Ever had one of those days when you look at your to-do list at 5 O'clock and only one thing is ticked off?
Don't be disheartened by your lack of progress, record small activities, and each day this 'done list' will remind you of those achievements.
Take pleasure in small achievements, they all add up (TWEET THIS)
See what you actually spend time on, and then see what you did when.
Here's my 'done lists'. I love filling a page!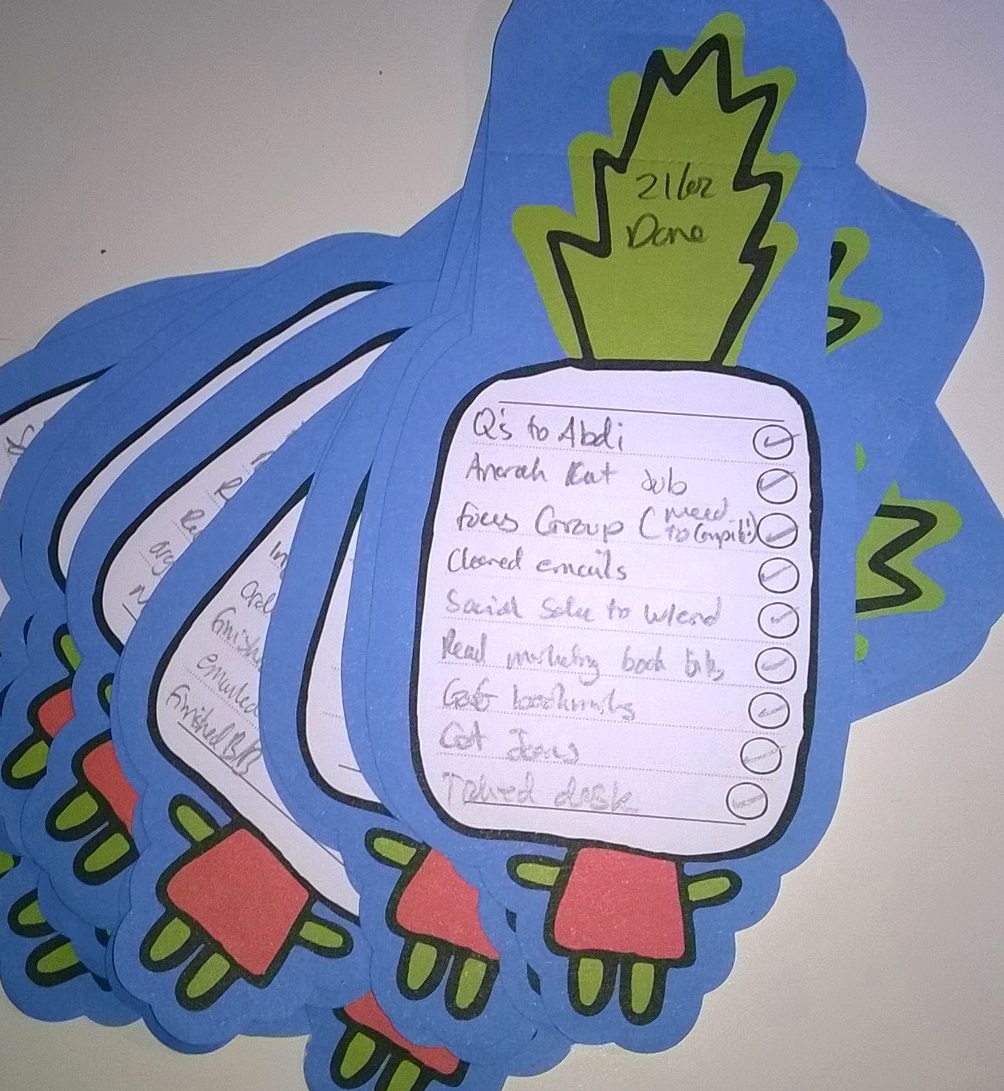 How do you stay organised?
---
Save
Save
Save
Save
Save
Save
For instant updates when I publish a new blog post, Follow me on Bloglovin'
For extra goodies and exclusive new information, join my mailing list HERE.
I only send a newsletter monthly so I won't spam you, I promise!
If you enjoy my blogs, buy me a coffee to say thanks. Donate to my 'Coffee Kitty' here (£2.50 / $3 will get me a cappuccino). Thank you 🙂
Save
Save
Save
Save
Save
Save
Save
Save
Save
Save
Save
Save
Save
Save
Save
Save
Save