You never really just write a blog once.
As soon as your words are online and in the public domain you can use them to grow your business.
I've written previously about how to repurpose and recycle your blog content, both online and in the real world.
When I started my first blog in 2013, I wasn't doing it to make money, or indeed, had I considered that I could! But over time, I came to realise that information has value.
You can keep adding value to it, and therefore make money from it.
My blog istelf was never supposed to be a business, yet I regularly receive offers from companies wanting to post on my blog and pay me to do it!
My business has grown (not through design, in the early stages at least) from a foundation of blogging.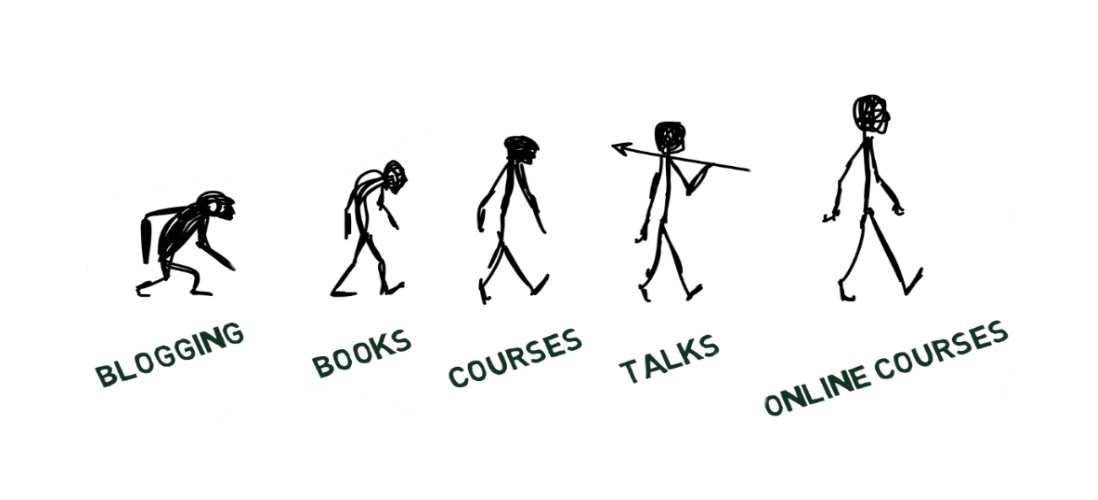 The knowledge and expertise you bring has hidden value, the true worth of your business is often in your head because that's where the potential is locked away. Until you get it out of your head, it's worthless, but once you have, the possibilities are staggering!
Blogging allows you to tease out those strands of wisdom, and weave them into wonderful words. They in turn can be cut, shaped, stitched, and sold as information products your customers will love.
I started with a blog.
Then I turned that into my Blogging for Business Book.
I use my blog as a the basis for talks and workshops.
At each stage I'm giving more, learning more, helping more, reaching more businesses.
Turning that information into Online Workshops was a natural progression.
Starting My Online Workshops
It's taken much longer than I expected!
My first attempts were shoddy.
Without decent cameras or audio equipment, my first few slides looked awful!
Then my Technical Director (that's the oficial title I give to my husband who helps me out in my Learn To Love Your Words business!) found out about Video Scribe whiteboard animation software.
I wanted my online workshops to capture the feel of a real world workshop, where I'm a big fan of flipchart delivery. This software has done the trick. I invested in a good quality microphone and the software and got to work.
As with the development of any workshop, there are stages a trainer goes through to plan and design the learning to make it engaging and so it appeals to the main learning styles – VARK (Visual Audio Reading/Writing Kinaesthetic).
That means having a good mix of informtion and activities, presented in different ways, and a clear outcome for each stage of the learning.
Here are the eight stages I went through to develop my online workshop:
1) Know the audience
Everything in business starts with knowing who you are doing it for and how it will benefit them.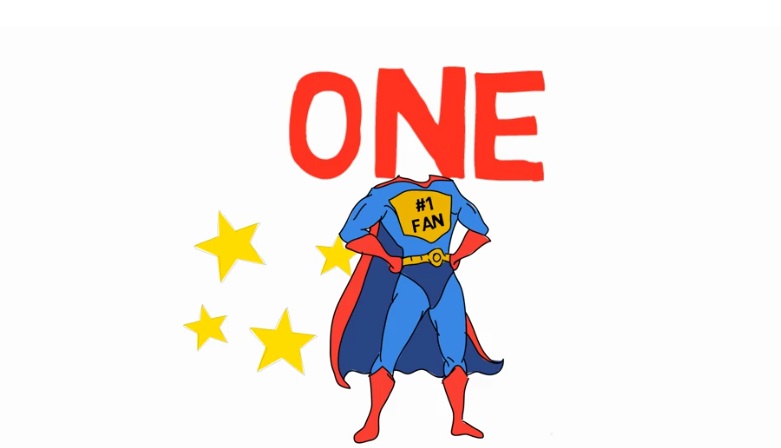 2) Decide on a topic
In my case, it's 'Blogging for Business'.
I want to take my learners on a journey through the different stages of developing a blog to benefit their business. And allow learners at different levels to join at the stage that's right for them.
3) Break it down into stages
Take learners step by step.
Guide them and structure the way they progress to make sure they deepen their understanding of the subject and are not overwhelmed with too much information.
Learners are much more likely to make progress in bite-sized chunks than in a big dump of information.
4) Plan Content
What are the steps and what order should they be in?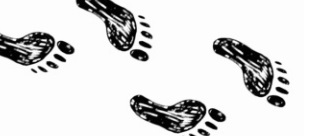 5) Design Online Delivery Method
How will your deliver the information?
Through videos? webinars? Emails? Conference calls?
This will depend on what you want to deliver, what resources you have and what will work for your audeince.
6) Write Content
Script your videos, talks etc. first to ensure you don't miss anything out and you deliver the appropriate content at the appropriate time.
Your blogs are a great resource to find those juicy nuggets and soundbites!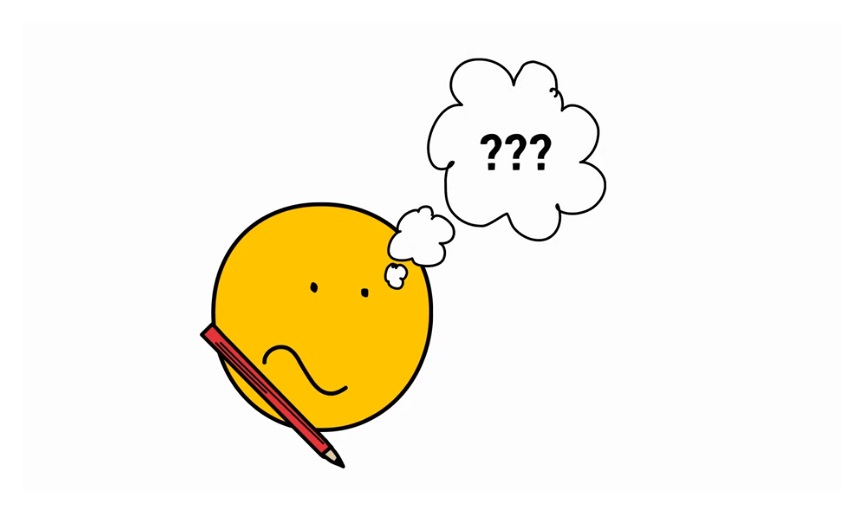 7) Write Activities and Exercises
A workshop needs to be interactive.
The learners need to do something to embed the learning (otherwsie it's just a lecture and not a workshop).
There needs to be a challange and there needs to be a tangible outcome from mastering that challenge.
8) Build It
I researched a few platforms and decided on Teachable in the end.
It seemed the simplest (trust me, it needs to be idiot proof when it comes to platforms and software for me!)
9) Deliver It
I decided on a delivery method mixing  a choice of online workshops with some 1 to 1 time with me – (Ask me about Skills Sessions.)
Or, commit to 6 months of mentoring with me and work through all 10 of the workshops – (ask me about  Influencer Sessions.)
The first stage is to identify where your blogging barriers are and take the next step to tackling them is a FREE 30 minute Clarity Session.
Your Turn!
Have you got an online workshop in you? Tell us in the comments.
---
Book in for a FREE webinar and start learning how being a better writer can build you a better business.