I was attracted to this book as I am drawn to the idea of happiness being something you can nurture, grow and cultivate.
When I saw it, I thought it had something to do with gardening for mindfulness or growing your own produce for mental and physical health benefits. However, when I flicked through it, it wasn't quite what I expected.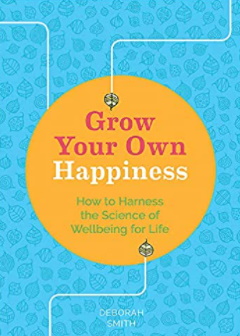 So, I picked it up and bought it from the Oxfam bookshop.
I Love A Charity Shop
I always enjoy browsing charity shops for books and other knick-knacks and gifts, you never know what random things you'll find.
Charity bookshops are especially appealing as there are often weird and wonderful books, it can be a little treasure trove of inspiration. Plus, it's much more sustainable to pick up a pre-loved book rather than a virgin paper printed one (I still prefer a physical book over an eBook. I know, I'm old fashioned!).
I often find big bookshops, like Waterstones, intimidating and overwhelming. It's hard to browse when you don't know what you are looking for.
But bookshops (and libraries) do smell amazing!
What's it all about?
Written by Positive Psychologist, Deborah Smith, 'Grow Your Own Happiness' is a simple and practical handbook with information and exercises to boost your own positive thinking.
What it's not about?
Growing plants!
Although there is a nod to wellbeing being linked to spending time in nature.
It's also not promoting positivity no matter what – 'toxic positivity', denying or feeling guilty about the dark places within us all.
"It is possible to be optimistic in the face of difficult experiences and challenges. But people going through trauma don't need to be told to stay positive or feel that they are being judged for not maintaining a sunny outlook." (Source article)
Mindset Shifts
Shifting our mindset to take positive action is an important step to get ourselves unstuck or out of a rut.
It's easy to get stuck in negative thought loops and to listen to that mean voice in our heads telling us everything we can't do and we're no good at – we're often our worst critics! But shifting our mindset starts with understanding ourselves, our own values, strength, weaknesses and personality. A deeper understanding of ourselves is something of a lifelong lesson. It doesn't have to be an all consuming process of navel gazing and overthinking.
A few tools, techniques and exercises, such as those int he book, are a step in the right direction. They can also be a bit of fun!
I wanted to try some of them out and share them here…
Meaning and Motivation
The chapter on knowing your M & Ms (meaning and motivation) resonates with me.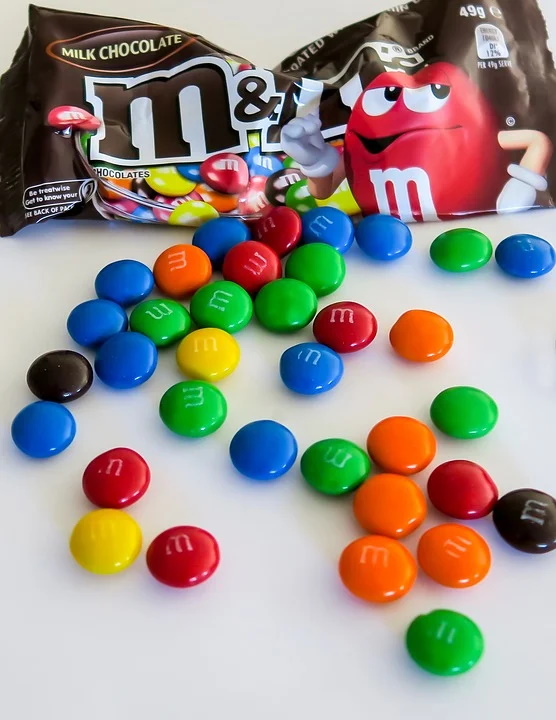 When it comes to mentoring micro enterprise. Often, having deep, unwavering clarity your 'why' as a business can be the key to unlocking it's (and your own) potential. It's the thing that will connect you with your best customers. It is also the thing that will keep you motivated and passionate about the work you do. Even when times are tough.
I'm still figuring mine out and it's also something that fluctuates.
A good place to start, however is to know your own strengths. These are the things that come naturally to you. This can help to figure out what has the most meaning for you. What you value as a person (and as a business). Your 'values' I'll save for another blog as there are so many great resources out there to clarify those.
I had an idea of what I thought my top strengths were. So, I completed the VIA Survey of Character Strengths survey to see what the computer says…
Signature Strengths: Take the Test
The VIA Survey of Character Strengths is a free self-assessment that takes less than 15 minutes and provides a wealth of information to help you understand your best qualities.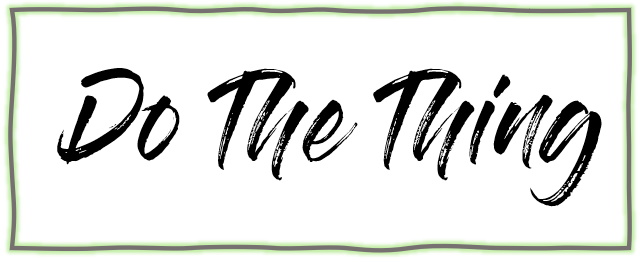 Here are my results:

Reflecting on the Results
The issue I have with multiple choice tests, where you say what you are most and least like, is the results can be heavily influenced by the mood you are in at the time.
Although these are pretty accurate for me, I suspect the heavy weighting towards a love of learning has stemmed from the fact that I've been doing a lot of short courses recently.
That said, I would list 'curiosity' as big part of my personality. If there is ever something to take a sneak peak at, or an interesting looking place to explore. I glimpse something quirky, I have to go and take a look.
I once applied for a job at the National Trust, not because the job especially appealed to me, but because I wanted to be nosy behind the scenes and have access to the secret passageways and private spaces in  those old stately homes, castles and museums!
Interesting that Justice/Fairness honesty and hope are high on my list.
This definitely ties in with my increasing awareness and passion for all things sustainable. And why I've pledged to go for a year without shopping in supermarkets.
I feel like I need to go eat some M&Ms after that (but I am torn about the single use plastic and ethics of Mars Wrigley Confectionery)!
A Motivational Resource
This book was my bedtime read. I'd wake up – having processed what I'd read in my sleep – with renewed motivation. Straight to jotting in my journal over breakfast!
For an easy read, with a feelgood factor and tips to practice mindfulness and mediation, this is a worthwhile read.