I meet some wonderfully inspiring entrepreneurs in my line of work, I'd like to share the story of one such woman in business.
Lisa Beasley is just the kind of entrepreneur I love working with.
Her business, My Body Positive, is built around her deeply rooted need to help others, to change the world for the better.
How I've Helped: 'My Body Positive', A Case Study Story
Lisa defines her business around a powerful story.
A story of personal vulnerability, overcoming adversity and supporting others to change their mindset about food and body image.
Strong values and a passionate philosophy underpin all the work she does.
As the leader at the heart of her business, Lisa has a simple yet powerful message, and that's ripe fodder for a great blog!
Mentoring Leaders to Tell Their Story
I first met Lisa at a networking event around a year ago. I was struck by her honesty and authenticity. Our digital paths also crossed as we have many shared connections in the Bristol business community. For one of the UK's big 5 cities, Bristol is a small place!
After meeting in person then connecting online, the first step on our journey together was a 1 to 1 meeting to unpack Lisa's challenges around blogging. A 'Clarity Session'.
Lisa had a strong instinct that she had something to say, a story to tell and realised blogging would be a great forum in which to tell it. With an already active Social Media presence, it was a natural evolution to use the profile she'd started to build to bring people into her world, to take them out of the Social Media space and onto her own website, and then to give them a reason to settle in and stay a while.
By bringing people away from Social Media and onto your website, you can control the conversation. Your website is not at the mercy of someone else's algorithm.
Having a blog on your website attracts 97% more traffic. But, it's also the best way to share your story, chapter by chapter. Bring people along on your journey and allow them to get to know you – the real you – then the right people will start to get to like and then to trust you.
I took Lisa out for a coffee and a catch up recently to find out more about why she'd come to me, how my mentoring had helped and what she planned to do next with her business…
The Next Chapter in Lisa's Story?
"What was it that drew you to my services?" I asked.
"It was obvious, really. I wanted to get to grips with blogging. I had no idea where to start. When I met you at networking, you were the logical choice."
Getting started with your writing is often the hardest part. When Lisa and I met for our first 1 to 1, we met in person, rather than on Skype, as she lives across the city from me.
Lisa didn't know where to start, she had so many questions she was frozen in overwhelm. With an underlying lack of confidence, stemming from the fear of 'getting it wrong'.
Getting Started
We started with a 'Skills Session'.
We unpacked Lisa's challenges and hang-ups, dealt with immediate questions, such as…
How often to blog?
How much to write?
How to get others to see you content?
(Just some of my Frequently Asked Questions about blogging)
The next stage was to set a simple plan to move forwards.
Moving Forwards
A plan doesn't have to be a massive document with appendices and stodgy blocks of jargon. I favour something simple, perhaps even visual, much like my Creating a Content Calendar free workshop.
When I work 1 to 1 with a new client I give them a copy of my 'Blogging for Business' book.
Lisa's 'homework' after our first session was to read through it, cover to cover (it's quite short and should only take an hour or so.)
"The blog sharing checklist (in the book) is really helpful. I can be scatty sometimes so it's useful to have a systematic approach and bit of structure to keep me focussed."
Lisa was not short of ideas, and already had some half-written blogs.
We set 3 intentions at the end of the session, one of which was to have regular 'Feedback Sessions'.
Getting Regular Feedback
Lisa started to send me regular draft blogs, some partly written she'd got stuck with, others more fully formed  she wanted critique on.
I use the 'Track Changes' function on MS Word and plenty of comments on each piece of writing. I return the feedback over email within 72 hours (usually sooner than this).
The feedback sessions are feedback on 2,000 words and a catch-up call. 2,000 words is enough for 2-3 blogs and the calls keep my clients accountable, giving them an opportunity to ask questions, pick my brains, and discuss their challenges along the way.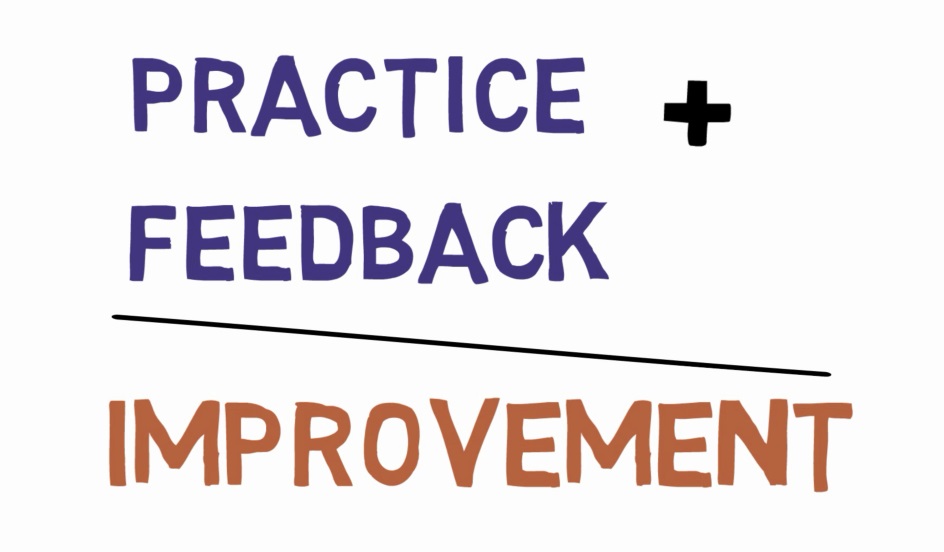 "I really appreciated the feedback. I felt encouraged and supported and soon started to notice the small mistakes and repetitions I hadn't realised I'd been making."
Other people's writing is rarely as bad as they think it is. We're all our own biggest critics!
"We're all our own biggest critics!"
Getting feedback, in a positive and encouraging way, with practical suggestions to improve their writing, quickly helps my clients to believe in their own ability to write.
When we realise we can do something, we soon find we can enjoy it.
Over the next few months, Lisa would regularly send me blogs for feedback. She also found the courage to start posting blogs regularly.
Loving the Process and Growing in Confidence
We would catch up once a month for a 1 to 1. Because we are both in Bristol we'd meet in person in one of Bristol's lovely coffee shops (always a great excuse to soak up some café culture!), but we could just as easily have met over Skype or Zoom.
Lisa would bring blogs she'd been working on to the meetings.
Some of our sessions were Q&A's.
As Lisa's confidence grew she was keen to soak up new skills and do more with her blogs.
We worked on adding links and other tweaks for SEO (Search Engine Optimisation, 'being Google friendly') and giving readers something to do next by making decisions about 'calls to action' on her blog, so readers were driven into the services she wanted to promote that month.
"I found the systems really simple and efficient. The invoices were always timely, professional and easy to pay."
Blogging Success
"How has this impacted your success?"
"It's hard to say specifically, but finding my voice and my confidence with my blog has filtered across into all other areas of my business. It's been invaluable."
Reuse, Recycle Repurpose

After I'd recommended repurposing her blogs into other parts of her business, Lisa has used it for her last newsletter by repurposing a Facebook post.
 "It saved a lot of time. And took the pressure off coming up with an idea on demand. I now have plenty of blogs to choose from to inspire other marketing ideas."
There are always unsubscribes when you send a newsletter, and Lisa used to worry about these. Now she realises she's found her voice through her writing and is less afraid to be a bit controversial. She's reaching the people it's supposed to reach, refining her list to those who really want to read more.
"It's introducing people to my message in a different way. I'm much more confident sharing my vulnerability with people. It's still scary, but it's also very cathartic!"
"Are you likely to recommend my mentoring to someone else?"
"I already have! At least 2 other people, in fact. It really helped me and can really help others, too. And that's all I want to do. Just to help."
Has It Been Worthwhile?
"Has it been a worthwhile process?"
"It's been hugely worthwhile. Having the freedom to speak to others, to spread my message and overcome some of my fear about writing. I've never considered myself a creative person, but this process has taught me I'm much more creative than I ever thought I was. It's empowering."
We've not had a feedback session recently, but I've seen the great blogs Lisa has been sharing. I'm always happy to share the work of the clients I've supported.
Lisa has also been published on other websites and had some local publicity. She's been interviewed on BBC Radio because of the story she's telling.
 "Did anything change that you weren't expecting?"
"The one thing I didn't expect was how much I enjoy it! Blogging is such a cathartic process. I'm learning so much."
Future Challenges
"What are the biggest challenges on the horizon for your business?"
"At the moment, my biggest challenge is working out where it's going. There are so many possibilities. What's next? A book? An online course? I'm not sure yet."
Lisa has some book ideas and likes the idea of having a book.
She's gone from hardly writing at all to the ambitious writing idea of taking on a book.
Because Lisa has developed healthy writing habits during the time we've worked together, a book is a realistic target now, plus she already has some fantastic blog content she could add value to for a book. She'd like something tangible she can give to people, raising her profile as an expert in mindful eating and growing her influence, so she can reach out to more people.
Her mission is to help more people to turn their back on diet mentality and feel good in the skin they're in.
By blogging, Lisa can take that mission to the world.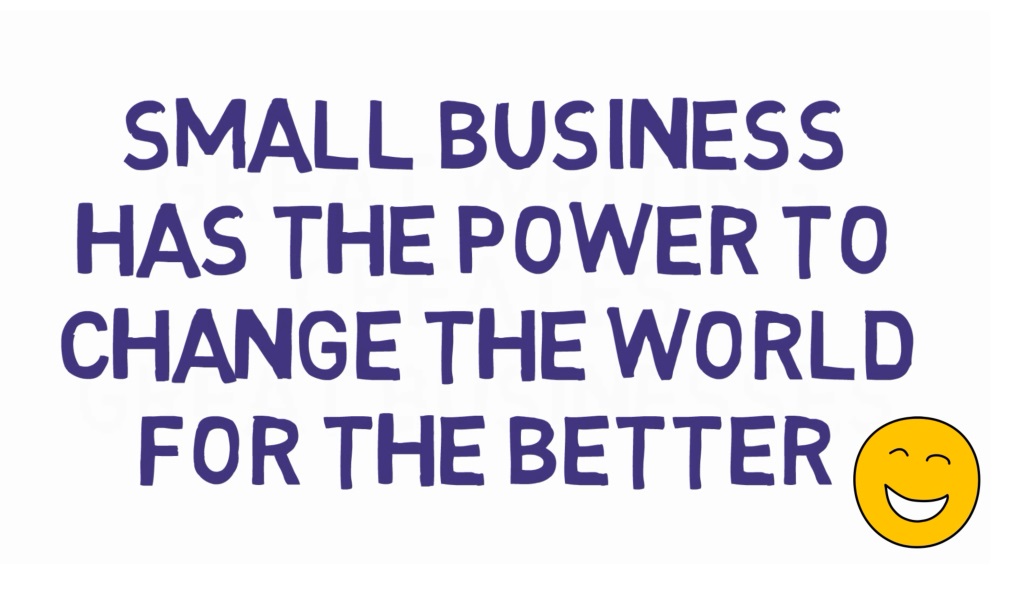 *This beautiful picture of Lisa is coutesy of the lovely 'Jenny Stewart, Photographs Real Life'
See Jenny's work here: https://www.jennystewart.co.uk/
---
For instant updates when I publish a new blog post, Follow me on Bloglovin'
For extra goodies and exclusive new information, join my mailing list HERE.
I only send a newsletter monthly so I won't spam you, I promise!